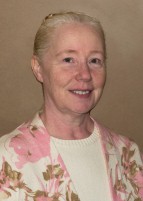 Certified Management Accountants of Ontario (CMA Ontario) is proud to announce that Suzan Unitt (BCom 1996), CMA of Ottawa, Ontario, has been appointed as one of five new Fellows to The Society of Certified Management Accountants of Canada (FCMA).
The FCMA designation is a prestigious, national honorary designation awarded to Certified Management Accountants (CMA) who, through their outstanding achievements including community leadership, bring distinction to the management accounting profession and serve as a role model to others.
Ms. Unitt is the Chief Financial Officer and General Manager for Erskine Dredge and Associates Architect Inc., one of Ottawa's leading architecture firms. She has more than 30 years of professional experience in both for-profit and not-for-profit organizations. In her current role, she successfully introduced strategic management practices into the organization through her work overseeing Finance, Administration, Human Resources and IT, and was nominated for a Creative Leadership Award at the firm.
Born and raised in Ottawa, Ms. Unitt received her Honours Bachelor of Commerce degree from the Telfer School of Management in 1996. She is considered a role model through her career achievements, enthusiasm of the CMA designation and volunteer work within the community.
Since achieving her CMA designation in 1998, Ms. Unitt has been a strong promoter of CMA Ontario. She currently serves on CMA Ontario's Review Committee and acts as a mentor in the CMA Mentorship Program. She previously served as a Board member and Chair at the Chapter level in Ottawa for five years.
Ms. Unitt currently serves her community as a Board Member and Strategic Planning Committee member for the Causeway Work Centre, an award winning community economic development organization. She served as Treasurer of the Rehabilitation Centre Volunteer Association Board from 2009 to 2012.
Experienced in the "three pillars" of the profession – accounting, management and strategy – CMAs are strategic and financial management professionals who contribute to the bottom line success of organizations by understanding all areas of business.
The FCMA designation demonstrates excellence in management accounting, commitment and pride to CMA Ontario, and active involvement in improving the well-being of their respective communities that brings respect to the member and the management accounting profession. FCMAs are nominated by their peers, who recognize their exemplary qualities and contributions.
Earlier this year, CMA Ontario was granted status by the Public Accountants Council of Ontario (PAC) as an Authorized Designated Body to license and govern Certified Management Accountants to practise public accounting.