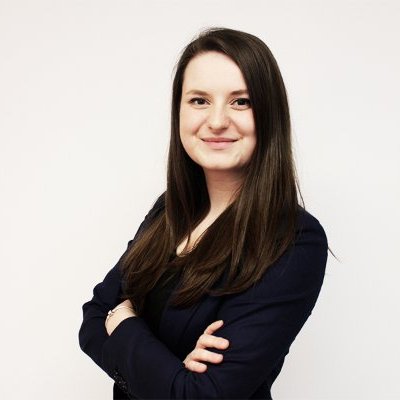 When alumna Diana Kolesarova graduated with a BCom a few short months ago, she made a promise to herself and to her alma mater to be an active alumna. Luckily for Diana, the perfect opportunity would present itself when she heard that the Telfer Alumni Association (TAA) was looking for a President. At their Annual General Meeting on November 8th, Diana was appointed the new President.
Three other new faces were added to the TAA's Executive Board – Lucas Goshn as the Treasurer, Sushil Dahiya as the Director of Operations and Carl Lafleur as the Director of Marketing. Diana along with Lucas, Sushil and Carl join returning members Alexandra Batchelor, Vice-President, and Arianna Pontello, Director of Events.
Getting involved is something Diana has always done, whether it is in her community or her school. During her time at the Telfer School, she was a member of the Entrepreneurs' Club for three years and participated in Happening Marketing and Jeux du Commerce.
"The TAA has the power to foster an amazing network and inspire future generations of Telfer students. I look forward to use this opportunity to give back to the institution that gave so much to me", says Diana.
Join the new TAA Facebook page: facebook.com/telferalumni