Find a Path to Giving
Patrice Marceau - Fundraising Volunteer of the Year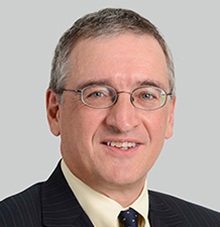 Giving can take many forms. Contributing money to an organization or cause is the most obvious, but giving time and talent can be just as valuable. When Alain Doucet—the Telfer School's vice dean—asked me as a Telfer alumnus how I could help the school achieve a number of goals in Hong Kong, I was happy to volunteer my professional expertise to devise a structure for a presence for our school in Hong Kong.
Alain and I had many discussions leading to the idea of the Friends of uOttawa Hong Kong Foundation. The thinking was: a foundation would provide a platform for the university in Hong Kong, as well as give a way to thank donors through tax-deductible receipts. In our view, the tax advantage would encourage not only alumni but also others to contribute money to support the Telfer School and uOttawa.
For the last several months, my office and I have been in discussions with the tax authorities in Hong Kong to ensure the structure and governance of the proposed foundation complies with the legal requirements for charitable organizations in Hong Kong. Our efforts are bearing fruit: the Friends of uOttawa Hong Kong Foundation should receive its official designation as a charitable organization by the end of June.
I am grateful for the recognition the school is extending to me for my work in helping set up the foundation. Hopefully, my contribution can show others there are different ways of giving back to the Telfer School. Focused time and targeted effort can sometime do just as well as a monetary contribution. Think about it next time Alain or another member of the Telfer External Relations team comes calling.
---
We invite you to read other examples of the positive impact that our other Donor Award recipients have made:
"Winning Giving" - James Yersh, BCom 1996
Donor of the Year
"A Culture of Giving" - Gabriel Bouchard-Phillips, BCom 2005
Young Donor of the Year
"The Power of Modesty" - André Cardinal, BCom 1969
Loyal Donor of the Year
Find out how you can donate to the programs and projects that matter most to you.