The Power of One
A conversation with Jacqueline Rigg (BCom '90) on Diversity, Equity, & Inclusion (DE&I)
---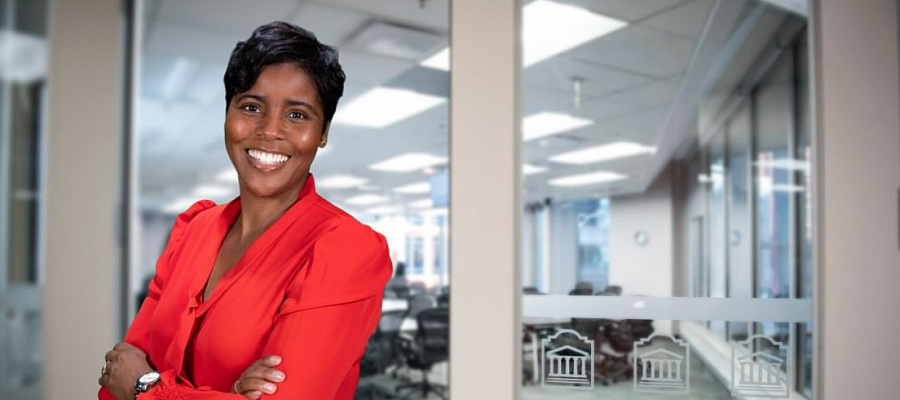 As leaders, we all have the power to initiate changes to make things better for the people around us. This inspiring talk from Jacqueline Rigg (BCom '90) will boldly challenge prevailing norms and practices in the public service in the areas of diversity, equity, and inclusion (DE&I). Learn about how to view leadership through a fully inclusive lens and accelerate the implementation of next generation inclusive leadership concepts. Attendees will have the opportunity to ask questions in a short 'ask me anything' session to conclude the event.
About the Speaker
Ms. Rigg has extensive experience working in executive positions in the private, public, and not-for-profit sectors. She brings over 35 years of leadership expertise and in-depth perspectives across multiple business environments, leading diverse teams and managing complex strategic situations. Jacqueline brings a proven record of building consensus, securing cooperation, negotiating, and implementing recommendations consistent with organizational priorities.
She has held senior leadership roles in Human Resources, Talent Management, Treasury Board Secretariat Defence Portfolio including the procurement of major crown projects and a $1.5B Marketing Program at Bell Canada.
Throughout her career, championing workplace equity has been a passion and at the forefront of Jacqueline's leadership. She has been, a driving force behind workplace equity initiatives with roles spanning Agency Champion for Visible Minorities, Chair of the National Employment Equity and Diversity Advisory Committee, an inaugural leader of the Black Women's Executive Network and member of the Black Executive Network. Jacqueline is a Distinguished Fellow at the Canada School of Public Service and a Leadership Coach.