Telfer Research Seminar Series - Luke Zhu
Moral Identity and Workplace Meaning: The Role of Organizational Virtuousness and Prosocial Behavior
---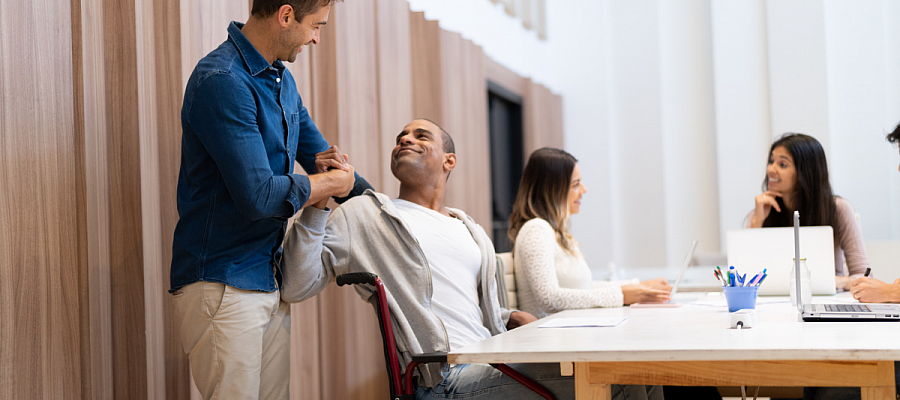 ***M.Sc. Students, this event can count towards one of the six mandatory Research Seminars Series needed to attend (MHS6991 or MGT6991).***
Luke Zhu, PhD
This study draws on theories of positive identity construction at work to examine the relationship between moral identity and workplace meaning. We argue that moral identity can directly and indirectly contribute to employees' sense of meaning, depending on the level of workplace virtuousness. When workplace virtuousness is high, moral identity and workplace values are aligned, leading to a direct positive effect on meaning. Conversely, when workplace virtuousness is low, the effect of moral identity on meaning is indirect and mediated through prosocial behaviors. That is, employees high in moral identity who face a mismatch between their identity and their workplace are likely to engage in prosocial behaviors to align their actions with their identity, ultimately contributing to their sense of meaning. Our hypotheses are supported by data from a multilevel survey of 386 employees from 52 teams within an organization.
---
About the Speaker
Luke Zhu is an Associate Professor at the Schulich School of Business, York University, Toronto. His research and teaching
focus on business ethics and diversity. His research has been published in high-impact journals in organizational behavior, psychology, and interdisciplinary journals such as PNAS, Journal of Applied Psychology, and Organizational Behavior and Human Decision Processes (OBHDP). Dr. Zhu currently serves as an Associate Editor at Group & Organization Management and Editorial Board Member for OBHDP and Journal of Vocational Behavior. His research has been featured in popular outlets such as Harvard Business Review, the Washington Post, and the New York Times.