CPA-AGRC Distinguished Speaker Series and TRSS - Anup Srivastava
Do Political Anti-ESG Sanctions Have Any Economic Substance? The Case of Texas Law Mandating Divestment from ESG Asset Management Companies
---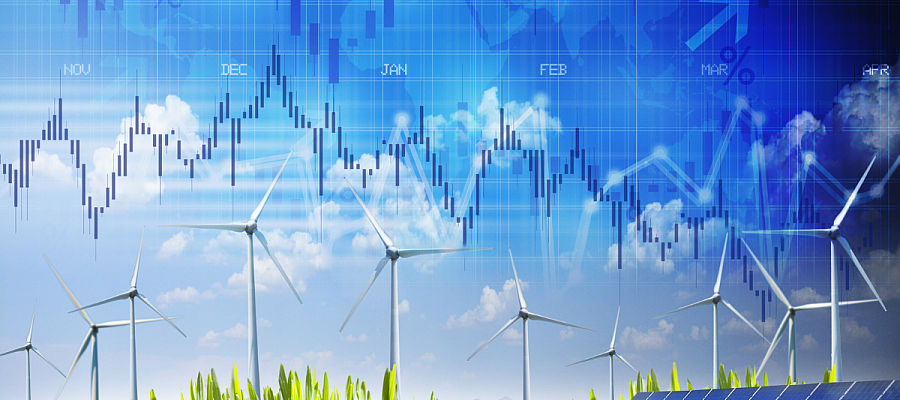 In conjunction with the Telfer Research Seminar Series
***M.Sc. Students, this event can count towards one of the six mandatory Research Seminars Series needed to attend (MHS6991 or MGT6991).***
Anup Srivastava, PhD
We use the setting of a new Texas law to investigate the economic substance behind the current, heightened political debate around ESG issues. In September 2021, the Texas legislature directed its state agencies to divest from investment companies that allegedly promote ESG causes and "boycott" energy stocks. On August 24, 2022, the Texas Comptroller announced the specific list of banned funds. Among banned funds, we examine those that invest in the US equities, and compare their characteristics against a control sample of size-matched mutual funds that also invest in US equites. We find that banned funds carry titles suggesting an ESG focus. However, (i) banned funds are largely indexers with a slightly lower tilt away from energy stocks; yet their energy exposure is nonzero and economically significant; (ii) the three Texas public pension plans, for which we can find data, do not walk their politician's talk, in that they do not invest higher amounts on energy sector than do the banned funds; and (iii) the impact of the Texan ban on the fortunes of BlackRock, the only American fund manager in the sanctioned list, is not statistically or economically significant. We conclude that Texan legislation are unlikely to make a meaningful difference to state pension funds' energy exposure and risk-return characteristics, or to ESG funds' fortunes and investing strategy. Thus, the legislation appears to be political posturing. It may be good politics but serves no other purpose.
---
About the Speaker
Anup is one of the world's leading scholar, writer, and speaker on the financial, valuation, and accounting issues of modern technology companies.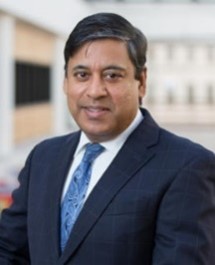 He holds the prestigious Canada Research Chair, awarded by the Canadian Government, and is a Professor at Haskayne School of Business (University of Calgary). Previously, he was a professor at Kellogg School of Management (Northwestern University) and Tuck School of Business (Dartmouth College).
Anup received BTech in Mechanical Engineering from the Indian Institute of Technology Delhi, MBA in Finance from the University of Delhi, and PhD in Accounting from Texas A&M University. Anup brings vast corporate experience of fourteen years to academics. His roles included that of a banker, consultant, and corporate executive, in both manufacturing and knowledge-based enterprises. He worked with traditional industrials as well as asset-light enterprise software firms. He worked at billion-dollar conglomerates as well as cash-strapped startups. He experienced the growing irrelevance of financial statements for valuation, contracting, and compensation perspectives.
His research highlights the key finance and accounting elements disrupted by the progression towards knowledge economy. He has published numerous articles in scholarly journals. He has published numerous articles in scholarly journals, such as Management Science, Accounting Review, Journal of Accounting and Economics, Journal of Financial Economics, and Review of Accounting Studies.
More importantly, Anup has published over forty thought-provoking articles in top-practitioner management journals. Five of his Harvard Business Review articles directly address the current problems of financial reporting:
"Why financial statements don't work for digital companies,"
"U.S. Financial Reporting Is Stuck in the 20th Century,"
"A blueprint for digital companies' financial reporting,"
"Why we need to update financial reporting for the digital Era," and
"Mind the GAAP?"
He published "Explaining the Recent Failure of Value Investing" in Critical Finance Review. His new article coming in Journal of Applied Corporate Finance talks about "The Case for Reinventing Financial Reporting in the 21st Century." An article forthcoming in Management and Business Review explains "What is a modern tech company? How does it differ from a 20th century industrial giant?" His recent talk on "Losses," explaining why reported losses do not mean losses anymore, at RAST conference at Stanford University has been viewed by about 25,000 executives around the world.
His work has been cited in BBC, Bloomberg, Financial Times, New York Times, Wall Street Journal, Economist Intelligence Unit, National Public Radio, MarketWatch, Globe and Mail, Forbes, Chicago Tribune, Barron's, and Reuters.