CEO of the Year Breakfast with Kyle Braatz (BCom '09)
Organized in partnership with the Ottawa Business Journal and the Ottawa Board of Trade
---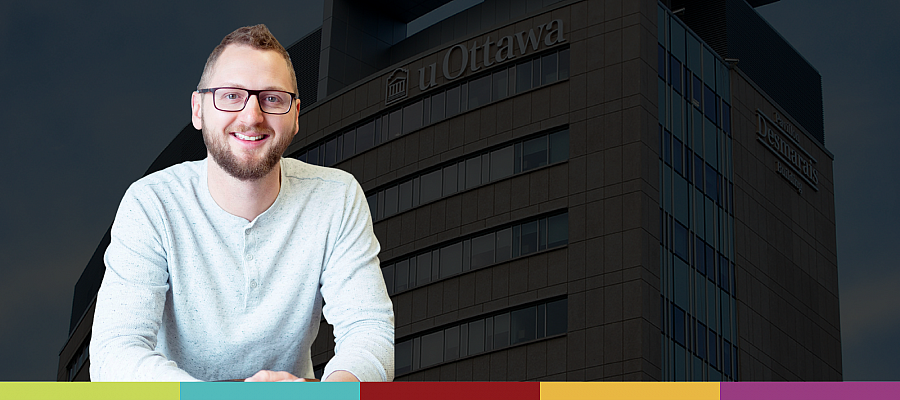 Join us for a thoughtful discussion over breakfast with 2022 Ottawa Business Journal and Ottawa Board of Trade CEO of the Year and Telfer alumnus Kyle Braatz (BCom '09). Among the most prominent members of the new generation of tech entrepreneurs at the forefront of the capital's growing crop of up-and-coming software firms, Kyle is just the second CEO of the Year recipient born in the 1980s, after Shopify co-founder Tobi Lütke.
About Fullscript:
Fullscript is a digital health platform. Launched in 2011, it aims to help practitioners build better patient relationships through quality supplementation and intuitive tools for treatment adherence — all at no cost. Beyond supplement planning, Fullscript delivers evidence-based resources, ready-made protocols, personalized refill reminders and more, to sustain optimal health over time.
In November 2021, the firm, which then had a head count of about 500, landed US$240 million in equity financing, the biggest such funding haul in the nation's capital since the dot-com boom in the early 2000s. Just a few months later, Fullscript took a huge step toward achieving Braatz's ambitious target of a billion dollars in annual revenue when it acquired a major competitor, New Hampshire-based Emerson Ecologics, in a deal that doubled its annual sales overnight.
Kyle was also named an EY Entrepreneur of the Year® 2022 for Ontario, in addition to receiving the 2016 Young Achiever's Award as a Telfer alumnus. Kyle also recently created a "CEO Shadow" internship program with Telfer.
Schedule:
• 7:30 – 8:00 a.m.: Registration and breakfast
• 8:00 – 8:35 a.m.: Fireside chat with Kyle Braatz, CEO of the Year
• 8:35 – 9:00 a.m.: Bilingual Q&A period with the audience
• 9:00 a.m.: End of event
Speaker: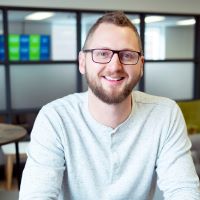 Kyle Braatz (BCom '09) co-founded Fullscript in 2011. Under his direction, Fullscript quickly became an innovator in health-care technology. In 2018, Fullscript merged with Natural Partners, a leading supplement distributor, to facilitate a seamless care experience for practitioners and patients. In 2022, Kyle guided Fullscript's successful acquisition of Emerson Ecologics, to further improve access to integrative medicine and support lifelong wellness.
Today, Fullscript serves more than 70,000 health-care professionals and over five million patients, with annualized revenue of over $600 million.
Moderators: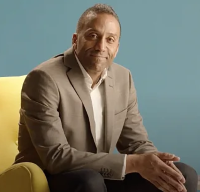 Stéphane Brutus, Dean, Telfer School of Management. Dean Brutus received a PhD in industrial-organizational psychology from Bowling Green State University. He also completed a postdoctoral fellowship at the Center for Creative Leadership in Greensboro, North Carolina. At Concordia University, he served as dean (interim), associate dean of graduate professional programs and chair of the Department of Management. He was also director of the Bell Research Centre for Business Process Innovation.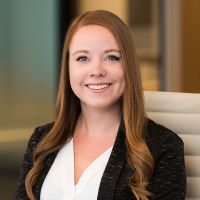 Claire Leroux, Senior Associate — Canada, Boyden. As a senior associate in Boyden's technology practice, Claire brings over ten years of full cycle recruitment experience. She excels at building relationships and gaining a thorough understanding of her clients' needs, to formulate effective, strategic and creative recruitment plans. Claire started in high technology agency recruitment. From there, she became a corporate recruiter in a fast-growing software company. She was a trusted adviser to technology leaders and executives, filling a broad array of tech roles to equip the executive team with strong talent. She has worked with top clients, primarily high technology startups, scaleups and SMEs. She has recruited for hundreds of hard-to-hire roles.
Claire completed a Bachelor of International Business with a Minor in French at Carleton University, which included a year spent abroad in Lyon, France.
Boyden is a sponsor of the Ottawa Business Journal's CEO of the Year award.
This event is organized in partnership with: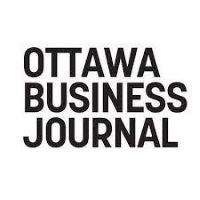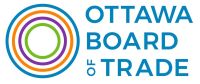 ---