Executive MBA Online Information Session
---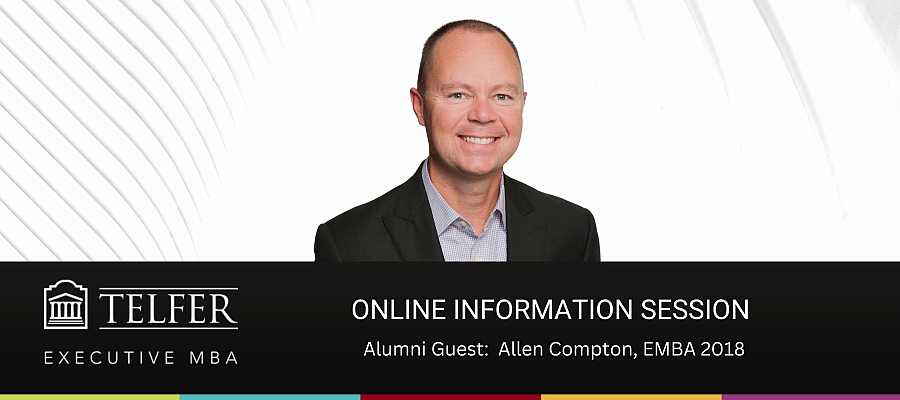 GLOBAL. PRACTICAL. RELEVANT.
Join us to learn more about how our Executive MBA curriculum and structure enable you to become a strategic, and responsible leader to guide your own organization through the constantly changing business environment by:
gaining confidence in your skills by putting theory into practice through our six major consulting projects
deepening your global perspective, through identifying new growth opportunities, and helping your client expand into new markets
learning how to leverage innovation in your industry
Special Guest:
Alumnus Allen Compton, CD, MBA joins us to speak about the influence experiential learning, through our six major consulting projects, had on his career.
Spending 18 years of his career in the military sector, a career shift was not something he had considered when joining the Executive MBA. What changed his mind?
"During the sixth engagement in the major consulting projects, I was transformed. I realized I was a strategic consultant for a dynamic Canadian alternative energy company in Vietnam."
Six months later he made the transition from his military role to Strategy Consultant for this company.
"The varied array of qualitative and quantitative skills I learned and practiced during the Telfer Executive MBA unquestionably enabled my transition to private consulting."
Register to learn more about the program's unique six major consulting engagements, program structure, curriculum, and how Al continues to expand his career opportunities through knowledge and skills from his Executive MBA.