Over a decade ago, it started with a conversation over coffee. Two junior assistant professors were struggling with care work at home, teaching and keeping up with publishing. This sparked a small internal university grant application about Female Academics in the MENA, then a National Government grant about women's careers, then others. In 2019, this conversation over coffee, and years of small steps and peer-reviewed papers, manifested into a full-blown regional center – The Center for Inclusive Business and Leadership (CIBL) for women. Co-founded and led by an interdisciplinary team of faculty members in Management, HR, Finance, and Data Science, Public Administration, and Engineering the center now has country partners in 11 Arab MENA countries and is focused on engaging employers and stakeholder groups in building HR structures that are more inclusive and dignified. Our projects are multi-year, multi-sectoral, and supported by external grants from the EU, US Department of State, UN Women, MEPI, UNDP, and others. With a growing team of faculty members and a transdisciplinary team of over 30 professional and research staff, we engage in ongoing data collection and analysis, peer-review journal writing, white papers, policy reports, training, course design, internship provision, organizational policy reform, and legislative lobbying and change. CIBL is a labor of love and an engine for impact.
About the Speaker
Charlotte Karam, PhD is an associate professor and holds the Ian Telfer Professorship in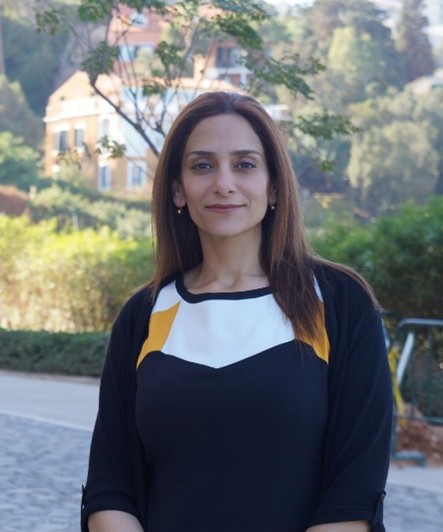 Inclusive Human Resource Systems at the Telfer School of Management, University of Ottawa. Prior to joining the Telfer in 2021, Charlotte was a Professor at the Olayan School of Business, American University of Beirut, where she spent over thirteen years and served as Department Chair, Associate Dean of Programs, and Founding Director of the Center of Inclusive Business and Leadership (CIBL) for Women. She continues to be affiliated as an Adjunct Professor and as the Director of International Partnership at CIBL. Charlotte and her team secured over $10M to support the development of The KIP Index- the first MENA sector-based measure of women's recruitment, retention and promotion. In 2021, she launched The SAWI Project, focused on mobilizing employers to engage in localized strategies for women-inclusive HR systems working with employers in 8 MENA countries and training over 480 managers and executives. Charlotte was recognized as a Global Gender Champion by US Dept. of State, one of the 100 Most Influential People in Gender Policy by Apolitical, and on the Bath University's Thinklist 30. She is the Area Editor of Feminisms and Business Ethics at the Journal of Business Ethics, and her publications appear in the International J. of Management Reviews, J. of World Business, J. of Business Ethics, Business Ethics Quarterly, Business & Society, Asia-Pacific J. of Management, Career Development International, and others. Charlotte completed terms on the WEF's 2018-19 Global Future Council and the board of the PRME working group on Business for Peace. She is a founding member of Khaddit Beirut in response to the Aug 4th 2020 Beirut explosion.