2023 Desjardins Elevator Pitch Competition
$35,000 in Prizes
---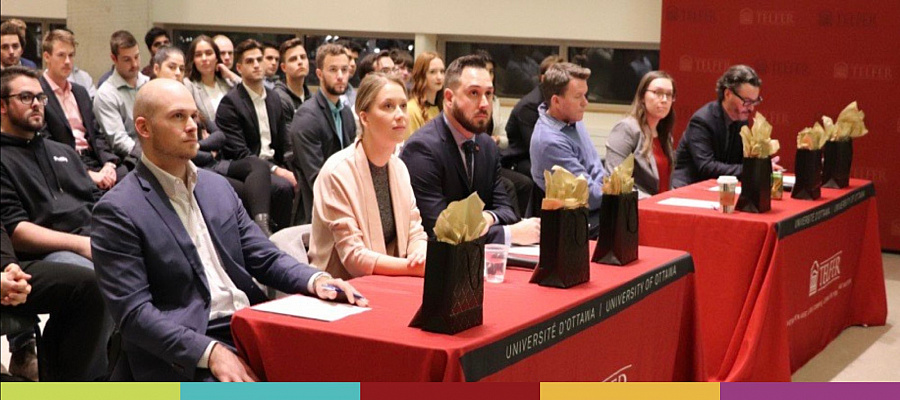 The Desjardins Elevator Pitch Competition highlights the University of Ottawa's top startups each year. As part of Global Entrepreneurship Week, the competition allows both those in business with "traction" as well as entrepreneurs that are still in the early stages of "validating" their ideas to pitch to a panel of judges for a chance to win prize money and progression services.
The evening also includes a networking portion as well as a keynote speaker who provides inspiration, advice and insight into their personal successes and challenges as an entrepreneur. Students apply to one of two categories: Validation or Traction recognizing a need to applaud and reward those early in the process, as well as those who are already in business having achieved significant milestones.
Competition date: November 14, 2023 at 5:00 p.m.
---
Sign up to attend the event (on this page, click on Register on the top left)
For more information contact daze@telfer.uOttawa.ca.