Conference of Research in Entrepreneurship, Education and Technology (CREET)
---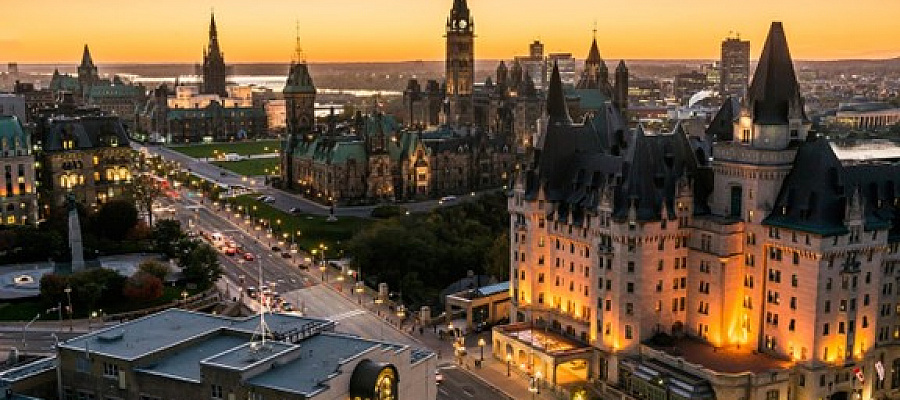 The Telfer School of Management (Canada), the Turku School of Economics (Finland), Università degli Studi di Cagliari (Italy) and Universidade Beira Interior (Portugal) are proud to announce the 1st Conference of Research in Entrepreneurship, Education and Technology (#CREET) that will take place on 25-26 May 2023 in Ottawa, the beautiful Canadian capital. This international conference aims to promote worldwide scholarly collaborations across regions, continents and academic communities.
We invite researchers, PhD and graduate students to submit unpublished working papers from all research areas within the topics of technology entrepreneurship and entrepreneurship education. The conference promises to provide a vigorous and lively discussion about current research in the fields of technology entrepreneurship and education from a global perspective. Also, a round table will be moderated by researchers and entrepreneurial practitioners to talk about the cross-disciplinary exploration of entrepreneurship education.
As part of the conference, a Paper Development Workshop will be organized on May 26th. The purpose of the workshop is to help participants to improve their manuscripts. To allow for interactive discussions and feedback between participants in a friendly environment, the number of participants will be limited to 20-25.
IMPORTANT DATES AND DEADLINES
Early bird conference registration deadline: April 15, 2023
Conference registration deadline: May 15, 2023
Abstract submission deadline: January 31, 2023
Conference date: May 25-26, 2023
CREET Conference Registration fees (1 ticket Gala Dinner is included):
Early Bird Registration: $250 + HST CAD until April 15, 2023
Regular Registration: $300 + HST CAD from April 16, 2023
Early Bird Student Registration: $200.00 + HST CAD until April 15, 2023
Regular Student Registration: $220 + HST CAD April 16, 2023
The conference committee also extends an invitation to interested scholars to attend the conference regardless of whether a paper is submitted.
Refund Policy
21 working days before the event, or earlier: refund 100%, less $30 processing cost
10-20 working days before the event: refund 30%, less $30 processing cost
less than 10 working days before the event: no refund
There are no refunds possible less than 10 days before the event. All cancellations must be received by e-mail. To contact us for more information or for cancellations, please send an email to creet@telfer.uottawa.ca.
HOTEL
90U
University of Ottawa Residences
90 University Privatee, Ottawa, ON K1N 6N5
Telephone: (613) 562-5885
Web: https://www.accommodation.uottawa.ca/
Promotional Code: CREETUO2023

$133 CAD – Rates are NET and non-commissionable and quoted in Canadian Funds. In addition to the quoted room rate, all guests are required to pay 13% Harmonized Sales Tax and 4% Municipal Accommodation Tax and any other applicable fees or charges.
SUITE-STYLE IN THE HEART OF OUR CAMPUS
Two-bedrooms suites
Two double beds
Maximum 4 people
Private bathroom
Kitchenette with microwave and fridge
Kitchenware is not included
Air conditioning
Billing Information
Guests will be responsible for all charges associated with their bedroom.
For more information on hotels and programming for the conference, please visit: https://sites.telfer.uottawa.ca/creet