MHA CEO-in-Residence Speaker Series with Jennifer Zelmer, President and CEO at Healthcare Excellence Canada
Rethinking Patient Safety Strategies for the Future
---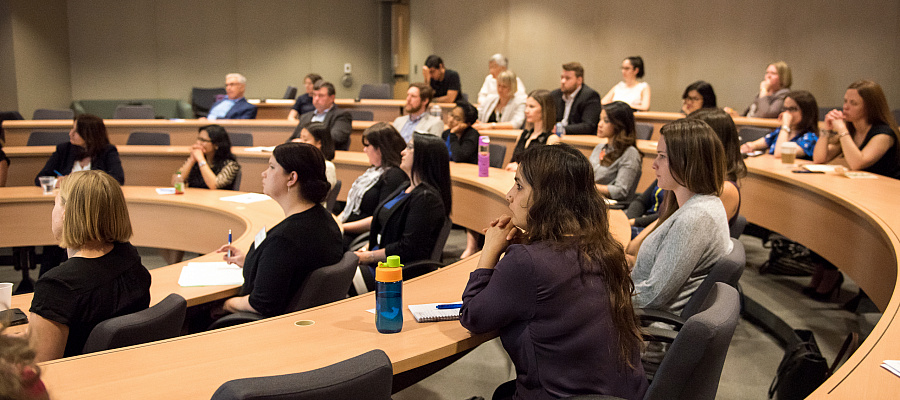 Rethinking Patient Safety Strategies for the Future
Today's health-care environment is increasingly complex, as organizations begin to return to normal post COVID.
Challenges in health human resources, changes to funding and new strategies affecting care delivery models are currently being implemented.
As organizations move forward, maintaining excellence in care with a focus on patient safety must be a priority. Jennifer will share her perspectives on these developments and engage participants in rethinking strategies and better positioning our organizations as we meet future challenges and opportunities.
Join us as Jennifer Zelmer, President and CEO of Health Excellence Canada, discusses this topic with you.
Register here to attend:
Sign up now! Spots are limited in person. To receive the online event link, please register to the "ONLINE" event above.
Schedule:
1:30 p.m. - 2:00 p.m. : Registration and virtual event space start-up
2:00 p.m. - 2:05 p.m.: Words of welcome and introductions
2:05 p.m. - 3:30 p.m.: Jennifer Zelmer, President and CEO at Healthcare Excellence Canada - Rethinking Patient Safety Strategies for the Future
3:30 – 3:55 p.m.: Bilingual Q&A period with the audience
3:55 p.m. - 4:00 p.m.: Wrap-up | End of event
---