Telfer Executive MBA Fall Master Class
Disrupting Organizations through 5G and the Internet of Things
---
Since the beginning of time, introducing new technologies has disrupted the old way of doing things and created new ways of getting things done. One such technology that has impacted all of us is the exponential growth of Semiconductor technology, which is referred to as Moore's Law (coined in 1965 by Gordon Moore, the co-founder of Intel). Most major trends, such as AI/ML, Internet of Things (IoT), Robotics, BioTech, Cyber, Web3, Crypto, etc., are tied to Moore's Law. This Master Class will provide a glimpse into Moore's Law and how it has and continues to disrupt various businesses & business models. It explores the importance of understanding Moore's Law and provides a framework to detect patterns for upcoming disruptive technologies. By presenting IoT/5G and some of the related key technologies, it provides insight into how to take a deep dive into these technologies and understand their possible impact and understand their importance at the global level.
Guest Speakers: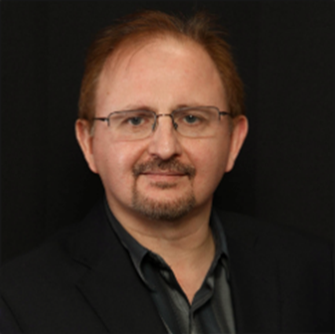 Walter Knitl, CEO at Praxiem
Walter is the founder and CEO at Praxiem, providing consulting in market research, commercialization, and business development, including the Internet of Things (IoT) and other areas. Some related work includes reports on national and regional IoT ecosystems used to grow their exports and attract Foreign Direct Investment. He is a co-creator and instructor of an IoT workshop leveraging Design Thinking for IoT solution innovation and as a tool for an interactive problem-solving learning experience.
Before Praxiem, Walter's extensive ICT-sector experience began with seventeen years of hands-on telecommunications R&D, including semiconductor design and fab relationship management, hardware and software development, and communication standards development at Bell-Northern Research, Ontario Centre for Microelectronics, Nortel, and Mitel. His subsequent thirteen years on the business side included roles in Product Management, Account Management, Business Development, and Commercial Management at Nortel and Ericsson. Walter holds a Bachelor's degree in Electrical Engineering.
Walter is on the Board of Directors at AIoT Canada, fostering the growth of the Canadian AIoT (AI+IoT) ecosystem to strengthen Canada's industry through AIoT. He also founded IoT North which cultivates Canada's Internet of Things Conversation through online showcase-style events and podcasts.
Walter co-founded and co-produced the IoT613 IoT Conference (2015-2019) and continues to speak about IoT at conferences and events.
He is a proponent of the Internet of Things as a lever for economic growth and social good.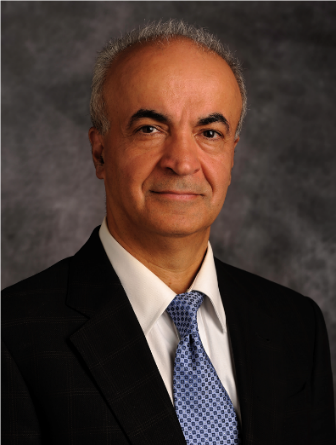 Hojjat Salemi, Senior Vice-President, Business Development & Technology Partnerships at Ranovus
Hojjat is a serial entrepreneur and seasoned executive that has started companies in Ottawa & Silicon Valley. He has been working in the high-tech field for more than 35 years. His background is in Systems and Semiconductor developments. Currently he is an SVP of Ranovus, responsible for Business Development & Technology Partnerships.
Prior to joining Ranovus, Mr. Salemi was the VP of Optical Transport at Inphi in Silicon Valley. He joined Inphi after Cortina Systems was acquired, reporting directly to the CEO. He was instrumental on the success of Cortina's acquisition into Inphi. Prior to Inphi, he was a cofounder of Cortina Systems in Santa Clara, CA. He was responsible for the P&L and growth of the Optical & Data Center Business Unit. During this time, he was also responsible for M&A and
due diligence of several start-ups and established business units that Cortina acquired.
Prior to Cortina, Mr. Salemi was the CTO of Skystone, a fabless semiconductor company specializing in WAN connectivity for IP & Ethernet Datacom systems. Skystone was acquired by Cisco Systems, and it was the first acquisition of Cisco outside the US market. Before Skystone, he held various technical and management roles in Mitel, Fitel-PMX, NewBridge and Nortel Networks. He was responsible for delivering Systems and VLSI chips for several different applications, IP, MPLS, frame relay, ATM, IP over WDM networks.
Mr. Salemi received a Bachelor and Master of Engineering at Ottawa University. In 2010 he was honored with the 2010 Faculty of Engineering Alumni Award of Excellence from Ottawa University. He also holds several patents on a variety of topics relating to Systems and Semiconductor design.
---
Please arrive at least 15 minutes prior to the event start date as the elevators at 99 Bank Street lock at 6:00p.m. and you will not be able to access our facility on the second floor.
Cold, non-alcoholic beverages will be made available at this event.