10 Ways Business School Helped Me Start My Own Business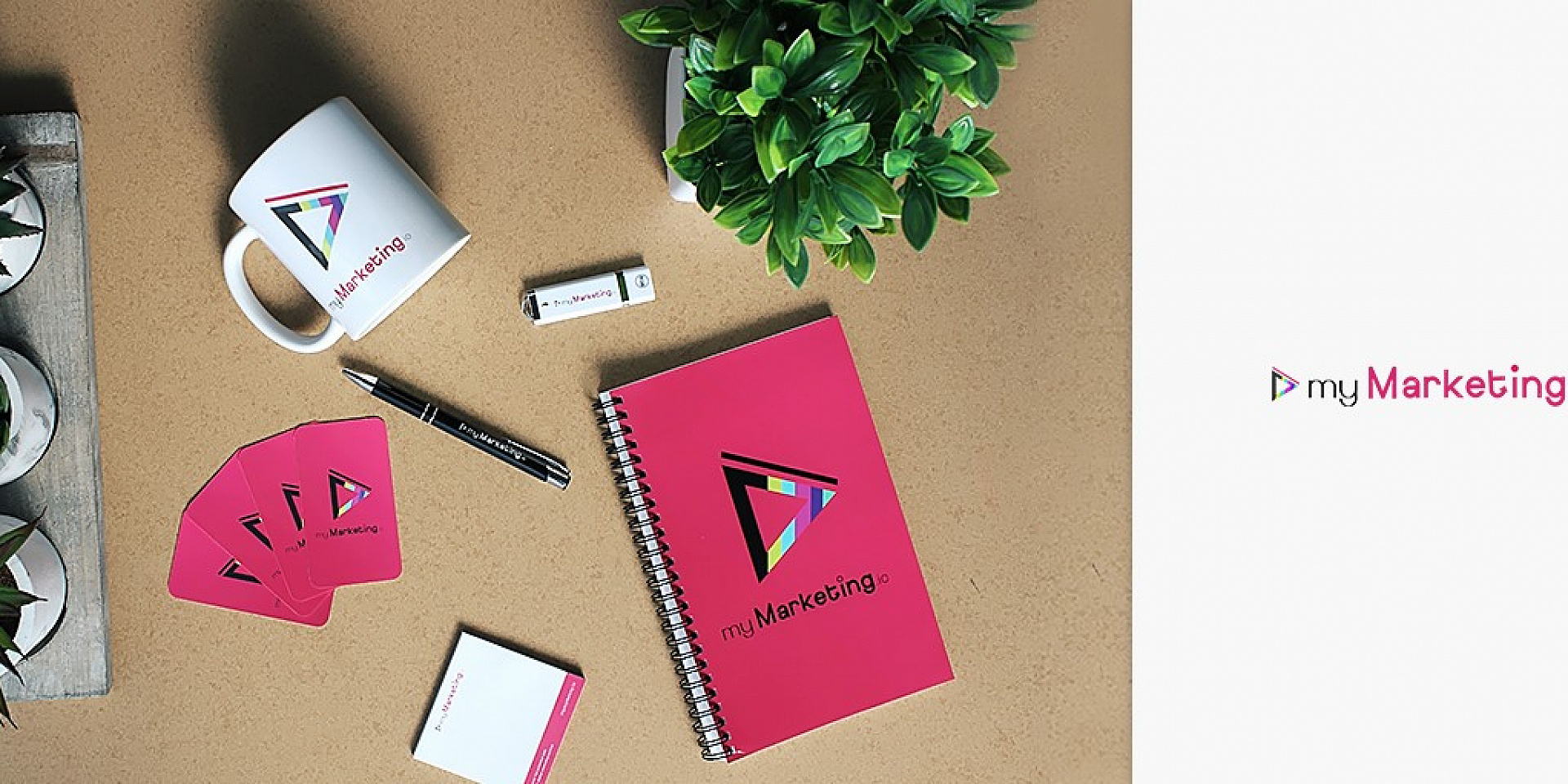 by Mathew Paquet Website ›
4th-year BCom student
Deciding whether or not to attend a business school can be a challenging decision for high school graduates or business enthusiasts who aspire to start a business of their own. Given the many popular stories of college dropouts who later emerged to become business tycoons, decision-making becomes even more difficult.
So, you may be asking yourself, should I attend business school before starting my own business?
I can confidently say that business school did indeed help me start my own business.
In 2019, after years of freelancing and consultation, I founded a digital marketing agency named myMarketing.io. It is an Ottawa-based company focused on providing startups, small and medium-sized businesses with high-quality digital marketing at an affordable price.
The business was started during my studies. Today, six months later, myMarketing is a team of three individuals providing services to multiple clients. Although other factors played a role in the success of the company, such as professional experience, a strong network, and sufficient resources, attending business school was undoubtedly very useful.
Here are the top 10 ways business school helped me start my business:
1. Vast Connection and Networking
The greatest benefit of attending a business school is its vast and connected networks. In the context of running a business, networking is one of the most powerful tools when it comes to determining your business' success. In some cases, the difference between a successful and failed business can be determined by a single valuable connection.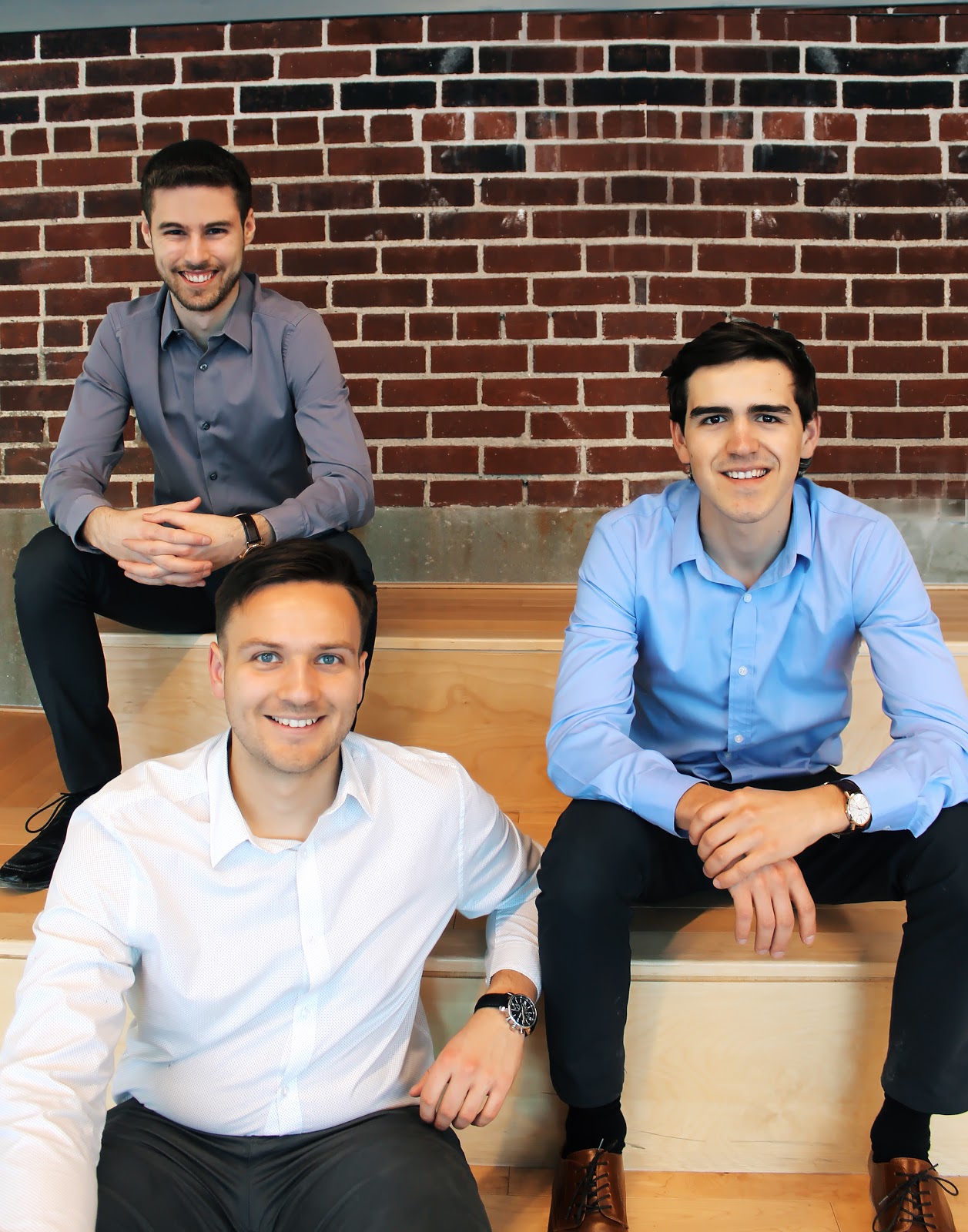 Attending business school allows you to build a network and make connections with like-minded people who have similar business interests. These connections can be a gateway to lucrative business opportunities for your future business. Having these connections is a valuable asset that belongs to you for the rest of your career. It might be difficult to imagine, but the connections you make in university may turn into your future client, partner, co-worker, mentor or investor.
Here's a simple example from when I started my own business. When I began looking for employees for my newly launched company, the first people that came to mind were my university connections. Since I already knew them and had worked with them in the past, I was able to hire people that were the best fit for my business.
No matter which industry you are in, having quality employees is essential for your business growth. Investing your time in network building helps you identify qualified candidates. It is a very effective method to learn about their skills required to do the job as well.
2. Valuable Co-op Experience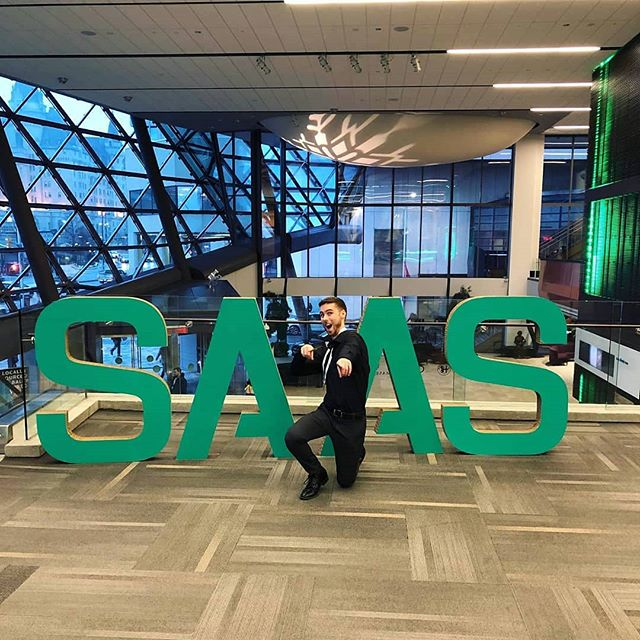 Another benefit of enrollment in a business school is the opportunity to experience a co-op program. In this co-op program, a company hires students temporarily through schools. It is a mutually beneficial agreement between the student, employer and educational institute.
Students participating in co-op placements from business schools gain valuable, hands-on experience. While it is important to study and attend classes, the co-op program immensely helps you to expand your professional skills. It allows you to 'put your foot in the door' and begin your career in your field of study.
My co-op experience helped me learn about my interests, develop skills in my field and, most importantly, make valuable business connections.
Discovering my interest: My experience in co-op allowed me to expand my passion in my field and discover which areas were of interest to me and which weren't. It also gave me the opportunity to test my own strengths and weaknesses and excel in certain areas of my field.
Developing my skills: Business school courses concentrate on the theoretical aspect of business, but lack practical business teaching. Fortunately, co-op provided practical experience that allowed me to develop my skills and start my business.
Expanding my network: My co-op experience played a crucial role in guiding my professional career. The connections I made during my co-op placements are still very relevant to my career today. Some connections have become my co-workers, others are my clients, and others are business promoters.
Whether you realize it or not, a co-op program that provides you with professional experience in your field is very important for your career.
3. General Business Know-How
Many startups fail due to the founder's lack of basic professional knowledge. This is where a business school can make a big difference. They give students the opportunity to understand the basic functioning of a startup and give an overview of each major business field.
As an entrepreneur, you may be in charge of many aspects of your company. Due to this, it is essential to understand the basics of each business field such as managing finances, monitoring operations, marketing your products and many other general administrative tasks. Business graduates are much more likely to successfully manage these operations than those who have no theoretical background.
It is unquestionable that the general business knowledge I gained during my studies has been of extreme value when starting my company. Though I was always most interested in marketing, studying business allowed me to become knowledgeable in essential day-to-day activities for my business.
4. Communication and Presentation Skills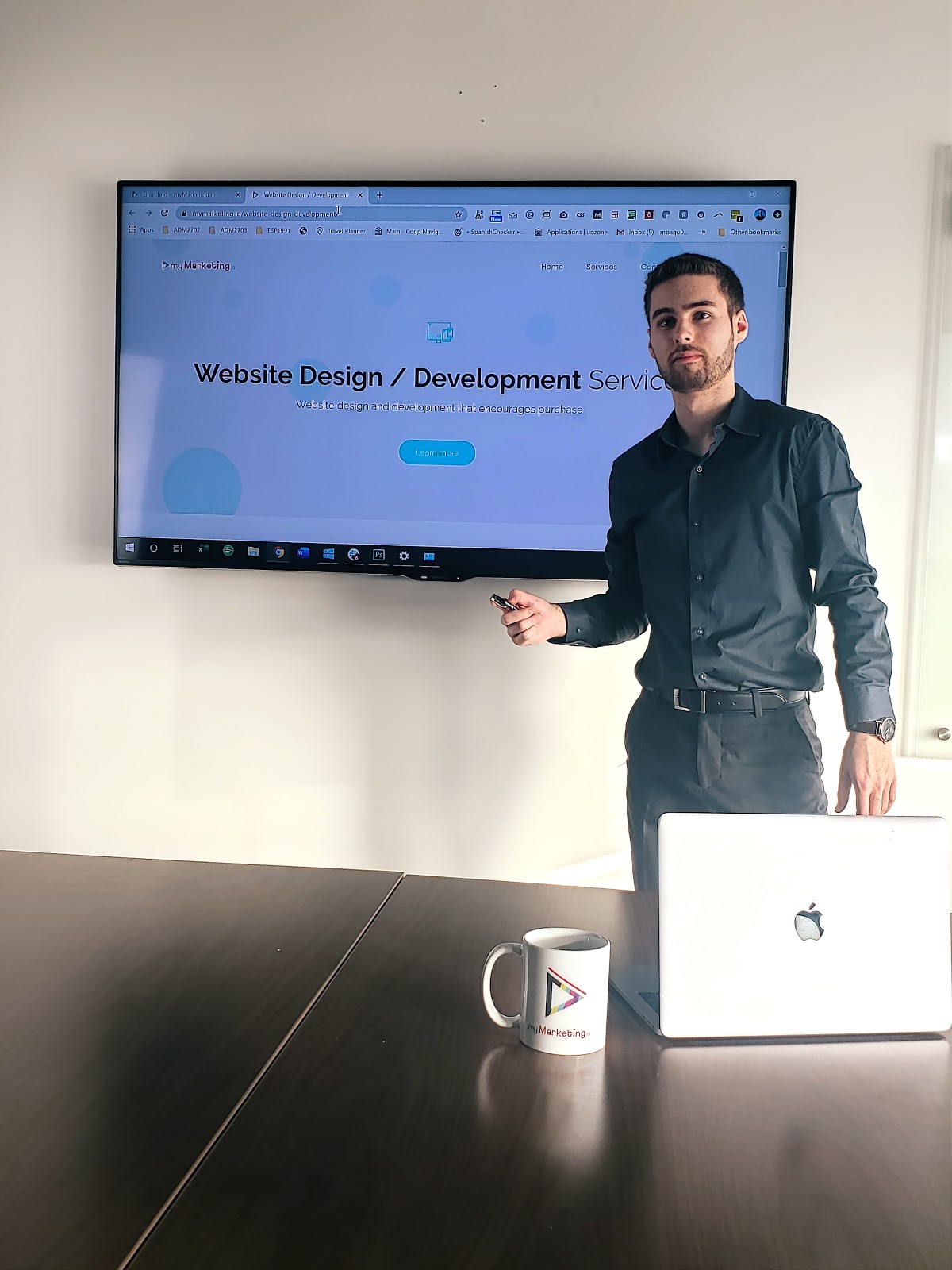 For business owners, communication can be a major key to success. From conducting meetings to public speaking, strong communication and presentation skills are very important. The better you become at communicating, the greater the chances that your message will influence the target audience.
During your studies in business, you will be exposed to several communication practices such as public speaking, formal presentations, networking, and so on. For people that are not experienced or comfortable communicating or presenting, attending business school gives them the much-needed practice to improve these skills.
During my studies, I presented dozens of times and communicated professionally with hundreds of people. This has helped me improve my communication skills and my body language, but most importantly, it has helped me boost my confidence. As a business owner, I am required to present to small groups and speak to other business professionals on a daily basis. I can confidently say that I would not be nearly as comfortable and knowledgeable in public speaking as I am now if it weren't for my business classes.
5. Inspiration and Guidance
Attending a business school played a major role in inspiring and guiding me to launch my business. During your time in business school, you get to know many professors and classmates who can become a big source of inspiration for your professional development.
Guidance from mentors and encouragement from peers can act as a strong catalyst in an entrepreneur's life. They are people that can teach you valuable lessons and provide you with insight on the rights and wrongs of running your own business.
During my studies, many students and professors have inspired me to bring me where I am today. From professors who had become successful business owners to students with side businesses, I can confidently say that these people have had an impact on my business.
6. Extracurricular Activities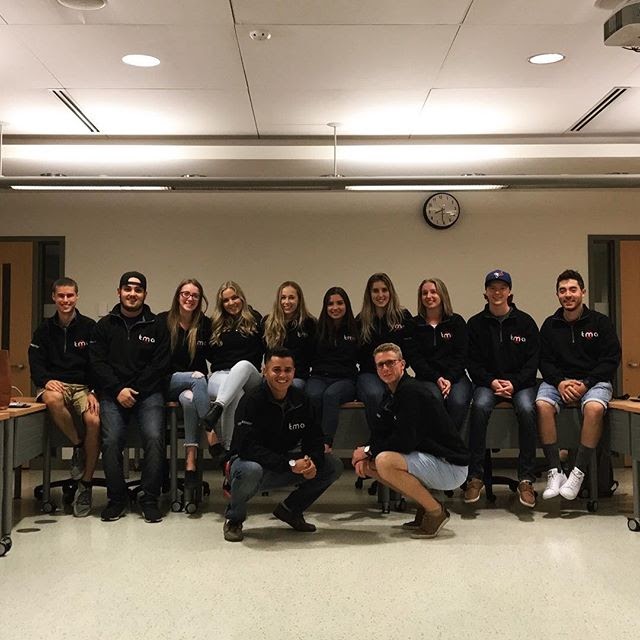 A business school lets you explore more than just educational knowledge. It allows you to discover other areas of interest by participating in extracurricular activities beyond the classroom. These activities help you create more connections, develop new skills and give you more professional experience.
By joining university clubs, you work alongside other students to fulfill a common goal. You learn to manage responsibility, work in groups and develop many other important skills that prove to be useful when running your own business.
At my university, I was a part of the Telfer Marketing Association. In this club, I worked on different projects and made truly great connections. Apart from participating in activities at Telfer, I took part in different competitions that allowed me to gain business experience and improve my overall professional performance.
7. Access to Resources
Most business schools offer additional support both during and after your graduation. The foundation of a successful business is its valuable resources, and a business school gives access to many of these to its students. From finding suitable mentors to opportunities for funding, a university gives you access to resources that might otherwise be difficult to attain.
In order to launch and grow a business, funding is important. Fortunately, business schools give you access to various grants and funding opportunities. Many business schools have a special fund for aspiring entrepreneurs as well as strong networks which provide opportunities for you to pitch your business ideas to investors. For example, to foster and support entrepreneurship, the University of Ottawa's Entrepreneurship Hub has a four-month pre-accelerator program named Startup Garage. The mission of this program is to provide young entrepreneurs with the right mentorship, environment and funding to launch a new venture.
Business school also gives you access to experienced entrepreneurs and mentors. In entrepreneurship, experience is considered to be one of the most important assets. Finding the right mentor to help you guide your business is one of the best ways of gaining experience. They can provide you with the knowledge you need to improve business decisions and increase your chances of business success.
During my studies, the University of Ottawa gave me access to valuable resources like a strong network, mentors, databases and so on. These resources will be an asset to my business for years to come. I have already been able to profit from the resources offered at university, and I plan to continue capitalizing on them to grow my business.
8. Teamwork and Leadership Skills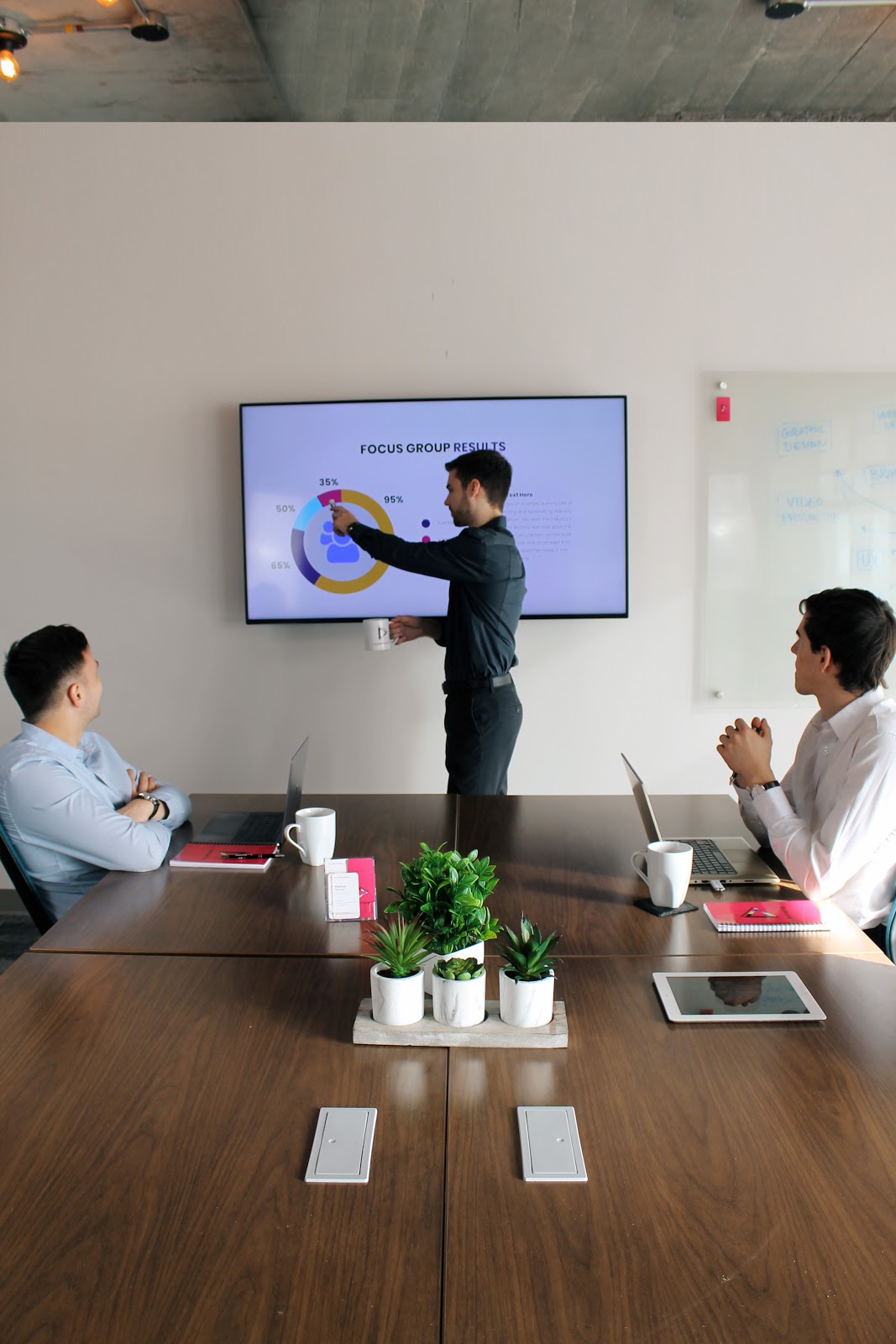 Becoming an adept leader is not easy; it takes experience, knowledge and a series of important traits. However, the one thing that will help anyone improve their leadership skills is practice. In business school, students have the opportunity to practice these skills when participating in team projects and presentations. Having the opportunity to work in many different groups during your studies allows you to develop and sharpen your overall leadership skills.
Apart from academics, involvement in extracurricular activities can help you to develop leadership skills and improve teamwork abilities. Managing the day-to-day activities of your university clubs and working with teammates to achieve a common goal is an excellent way of developing your leadership capabilities.
During my time in business school, I participated in many activities that required teamwork. The valuable teamwork and leadership lessons I learned through academics, the co-op program, and extracurricular activities have become valuable skills for my career. These are skills that I use daily when managing my business and that are invaluable to my business' success.
9. Work on your Business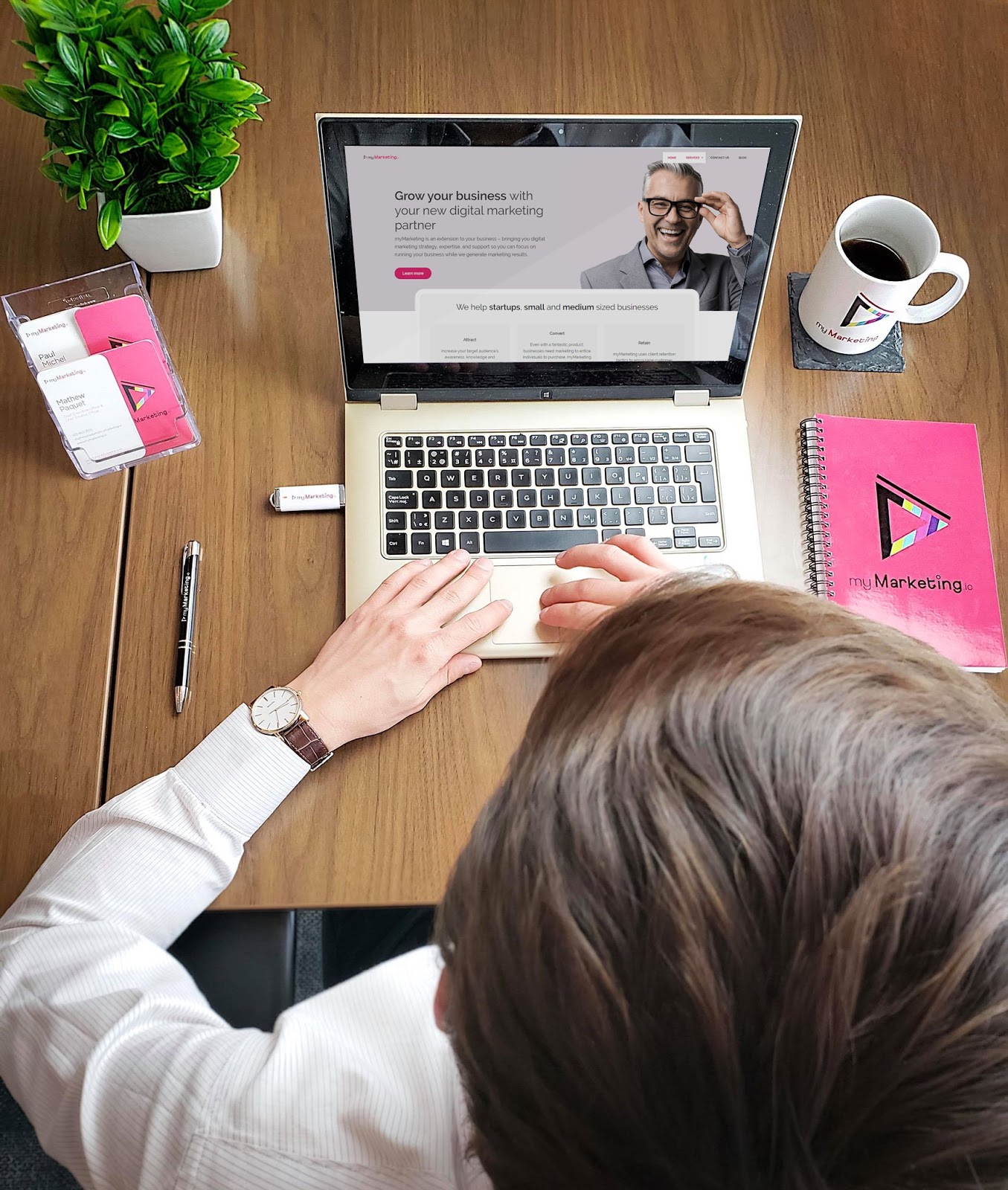 For students who have recently started or would like to start a business during their studies, business school may offer them the opportunity to work on their business as assignments. Many classes may have project mandates that are relevant to your business and for which you will be able to implement in your business. This can be a great opportunity as it allows the student to receive relevant feedback from their professors and apply theoretical learnings to their business.
During my studies, some of my classes were able to contribute to what I was trying to build. For example, some of the services my company offers were thought of during my "New Venture Creation" class. I also had school projects that allowed me to work on launching my business. For example, the myMarketing.io website was designed during a project in my "Digital Marketing Technolgies" class.
10. Enhanced Credibility
It is undeniable that a business school degree helps strengthen the credibility of your business. As you already know, a degree helps candidates find a job, but what you may not realize is that a degree will also help a business owner attract prospects, clients, investors and partners to their business.
For business success, credibility is paramount; it is linked to client acquisition, investor trust, supplier confidence, business reputation and much more. A student that succeeds to build a strong reputation during their time in business school is likely to have much more success in their business ventures.
Throughout my time at university, I worked hard to try to stand out in each of my classes. My hard work allowed me to complete my program with one of the highest grades at Telfer. By doing this, I was able to prove myself as a credible connection to those in my network. The credibility I earned during my time in business school will be an asset to me for the rest of my career. Above all, the degree that I will receive at graduation will certify my credibility as a professional and the credibility of my business.
My Final Thoughts
After all, business school played a great role in starting my own digital marketing company. Today, with so many competitors in the industry, I consider my experience in business school a very valuable asset to my business.
I am thankful for having invested valuable time and effort in my university studies. They have truly paid off and will undoubtedly benefit my career and myMarketing.io for years to come.