Three Tips for Self-Love During Mental Health Week and Beyond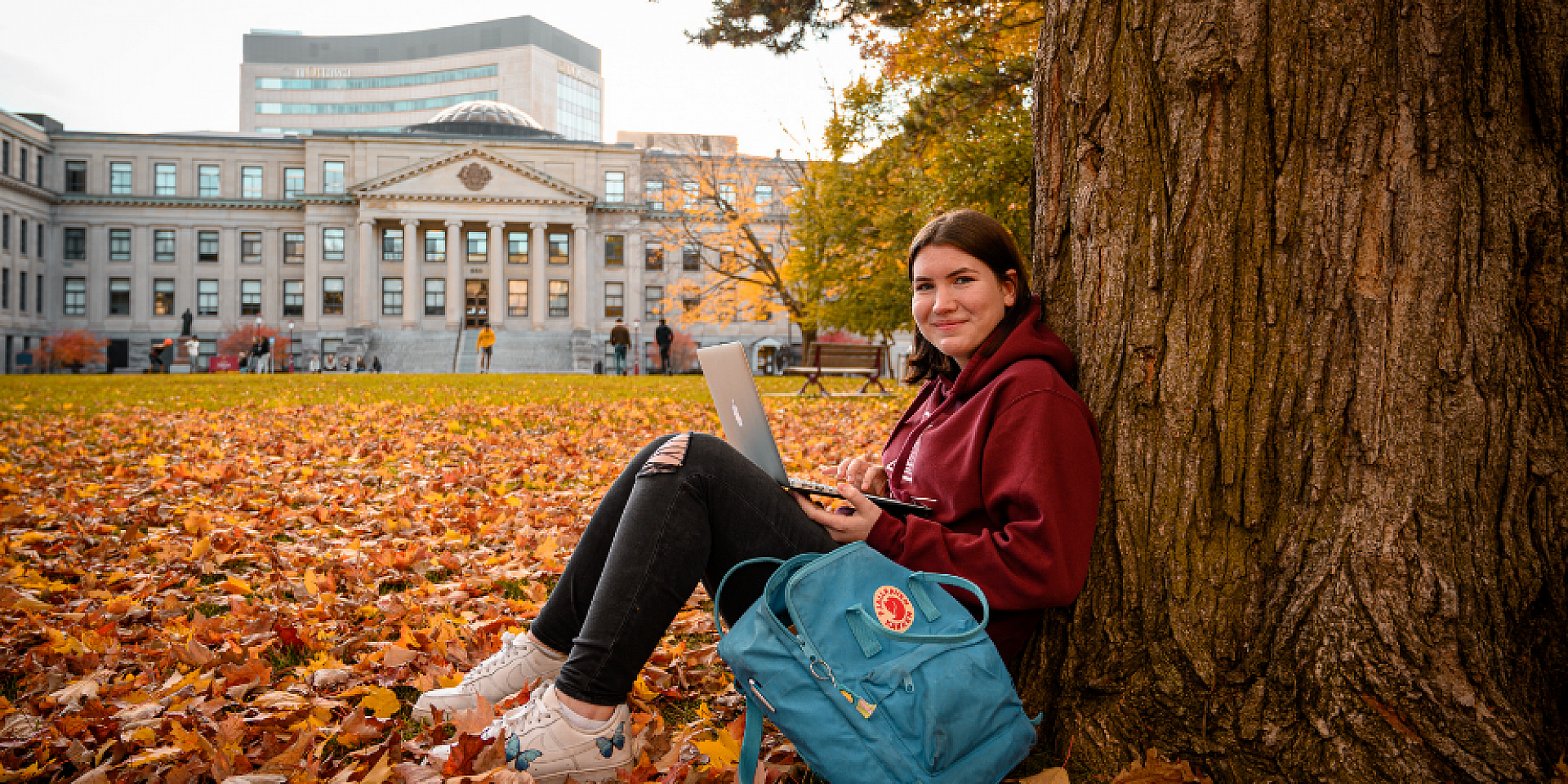 by Justin Silver Website ›
Third-year BCom, Marketing
As students, we know how hard it is to find time to give yourself some much-needed self-love, but it is important to make sure that mental health is a priority. You don't have to simply replace your time with just scrolling on Instagram or TikTok, you can do so much more to bring yourself the needed self-love into your life.
Here are three tips for loving yourself: celebrating yourself, setting boundaries for yourself, and social engagement. Now, you may be wondering, "what does it mean to create boundaries, and what does celebrating myself look like?" You're in luck, I have got you covered with upcoming proven suggestions! For example, if you take the time to give yourself some self-compassion it will lead to increased productivity.
1. Celebrate Yourself not JUST During the Victories
To celebrate yourself does not mean to celebrate an achievement nor a victory. It means to simply celebrate for being YOU. Celebrating yourself looks like taking a bath and relaxing with some wine. Enjoying your favourite go-to food as a "just because" moment. It doesn't have to be for something, it has to do with you and for you. Getting back to the bath, imagine being able to just relax in the bath with spa sounds in the background, maybe with a bath bomb, while having candlelight mood light.
Did you know that it is proven through studies that taking a bath will improve your mood? The study found the participants that took warm baths daily experienced greater moods, had an easier time falling asleep and exhibited a lower score on a depression scale.
2. Boundaries are a MUST
Setting boundaries is one of the easiest things you can do and can be very rewarding. Setting boundaries for yourself can be as easy as saying you are going to take a break: "No more studying and no more readings tonight, I'm going to bake!" Giving yourself permission to take the night off or day off can bring so much excitement and happiness. You can set aside time to meditate, set reminders to take breaks, read your favourite book, or binge your favourite show. These boundaries don't have to stay-put like concrete, they can change day-to-day or week-to-week. Try adding in some boundaries for fun! The next time you are up late figuring out when to stop working, set up a boundary. In-place, try setting that time for something you really enjoy; reading, cooking, baking, crafting or meditating. During exams, this can be a perfect time to try this out to benefit your mental health.
3. Socialize Like a Butterfly
That's right, socialization is another way to give yourself that much-needed self-love! Some of us know that perfect night of spending time with our friends or family. The other side of that is spending the night with that one friend who makes the time to FaceTime or WhatsApp video call you. Regardless, being social can look different to different people. Of course, during COVID-19 times we must spend time with our friends from a distance.
The next time you plan on spending a night with your friends try these virtual games to play: The always popular Among Us, which is always fun to find out which one of your friends is the sneakiest in your group. You can try Jackbox Games!, which has tons of mini-games to choose from so you'll never get bored of playing. Lastly, Backyard is an Imagine Scrabble, but with a twist. Doing activities like this can allow you to be more playful and social as well as bring creativity to our minds, flexibility in thinking, and it brings youthfulness to our hearts.
Hope you enjoyed these three tips to benefit your mental health! I implore you to discover which of our three tips for self-love work best for you. Again, make sure you are taking the time to celebrate yourself, putting up boundaries, and socializing. If all else fails, check out some new hobby ideas that you can try. Whether that is practicing yoga, walking outside, making jewelry, knitting, or building up your recipe book. Take care of yourself this mental health week and beyond!