Meet Gaëlle Faye: an integral staff member at the Telfer Career Centre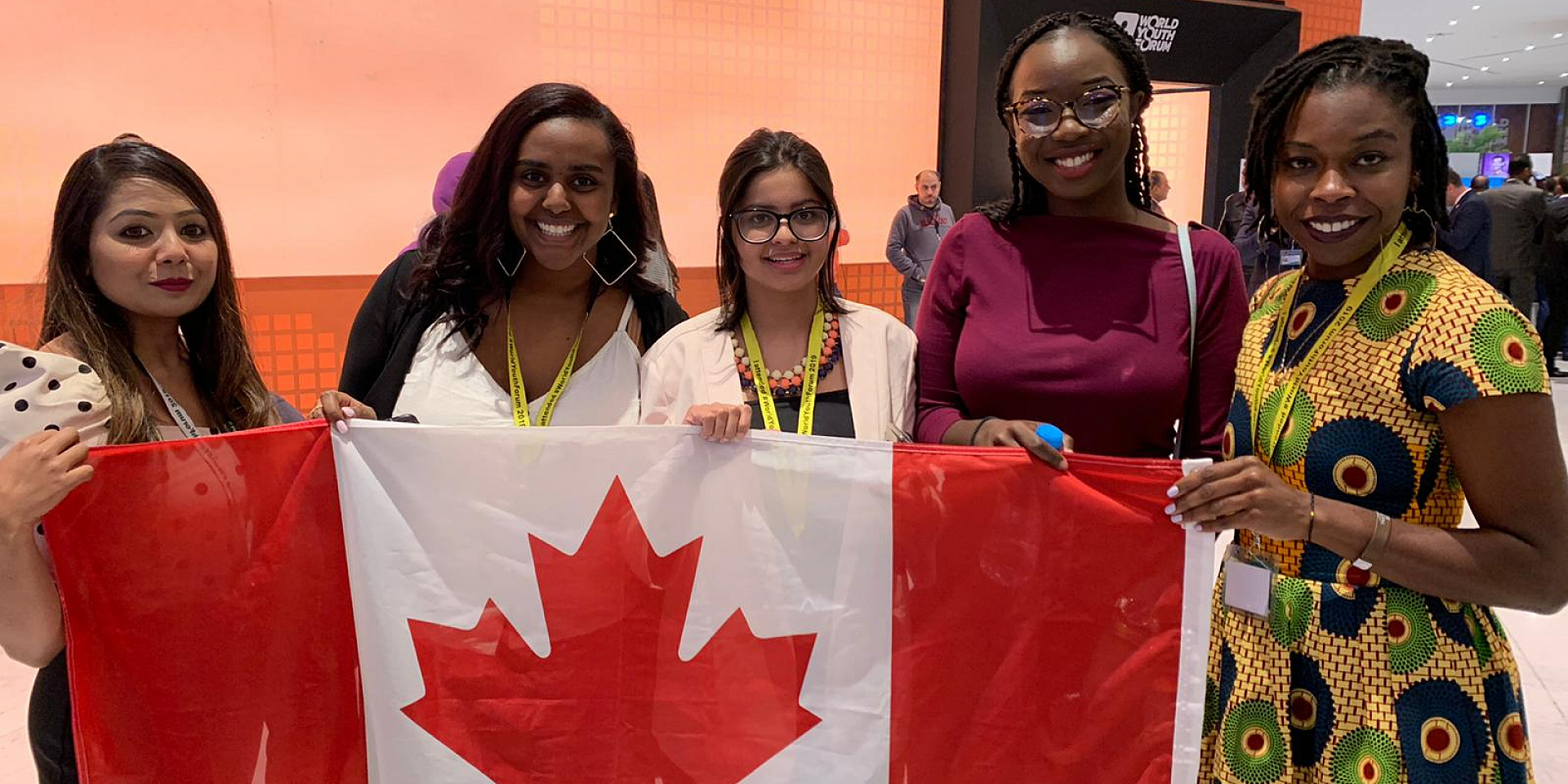 Gaëlle Faye has been an integral staff member at the Telfer Career Centre since starting her role as Career Engagement Coordinator in early 2019. Her commitment to students shines through in her one-on-one discussion with students, her Instagram Live appearances on Telfer's account, and in her many accomplishments both during her time as a student and as a staff member.
As a former Telfer student herself, she uses her personal experiences at Telfer to provide advice and share opportunities with current students, particularly those that come from marginalized groups like international students and francophones. As a francophone and woman of colour herself, she relates to several students with these elements in common, and she is passionate about making sure that they are not only aware of the many opportunities that are available at Telfer and at the University of Ottawa but that they also take advantage of them and get involved.
As a manager of the Connexions and Career Centre Ambassador programs at the Career Centre, Gaëlle has worked closely with several students, many of whom have chosen to come study in Canada from another country; these students are often facing challenges like looking for a job in a new country, learning how to network with prospective employers, finding an internship or other relevant job experience to add to their resumes. "I met with a student recently that was extremely nervous about networking and not sure where to start. I told her that I too was an international student once, and directed her to speak with one of our Relationship Managers and our Professional Development Coordinator who focuses on assisting international students to help point her in the right direction. You don't have to be an 'international student' forever. You can gain experience to then become immersed in the Canadian job market and get involved in several opportunities at the school."
During her time as a student, Gaëlle was highly involved, spending four years as part of the Telfer Finance Society, representing undergraduate students on the Telfer's School Council's monthly meetings during her third year, a University of Ottawa Student Ambassador for three years, and a member of the University of Ottawa Model African Union for two years before becoming an advisor for the organization, and a member of President Fremont's uOttawa's Ad Hoc Committee for Equity & Diversity. She felt it was important for students of all backgrounds to be more involved in clubs, on organizing committees, and at school events. She took most of her classes in French, seeing as it is an important part of her identity, but also to provide her with an opportunity to passionately advocate for her fellow francophone classmates to get involved in activities on campus.
She is currently an advisor for the University of Ottawa International Model African Union. During her time as a delegate and Vice-Chair, she not only represented uOttawa on the world stage but she has also been active with uOttawa Student Life to ensure this program happens each year (in previous years it was not always available) as it promotes diversity on campus. She is also advocating for it to be opened up to more students at uOttawa, with the support of the University. Along with fellow advisors, she is collaborating with the University to include this opportunity as part of the newest African Studies minor at uOttawa.
In addition to all of these amazing accomplishments that have led her to become an exceptional role model for the students she interacts with at the Career Centre, one of her proudest accomplishments thus far was representing the University of Ottawa in Egypt at the World Youth Forum in December 2019. She was chosen by the Egyptian government, amongst 300,000 applicants. Gaëlle represented Canada, and her native country, Senegal, in this international forum of 7,000 people from 150 different countries. This opportunity, fully-funded by the Egyptian government, allowed her to travel to Egypt for two weeks where she networked with other attendees and attended sessions about the latest in world innovation, technology, development, and more.
Gaëlle continues to lead with passion, driven by her belief in Telfer's mission for building a Better Canada. "Telfer really is a community where anyone who comes into it feels this sense of belonging. It is a smaller community within Canada that reflects Canadian culture of inclusiveness, and a place of equality that is open to everyone."