Maria McKay: A Mentor Through Change Management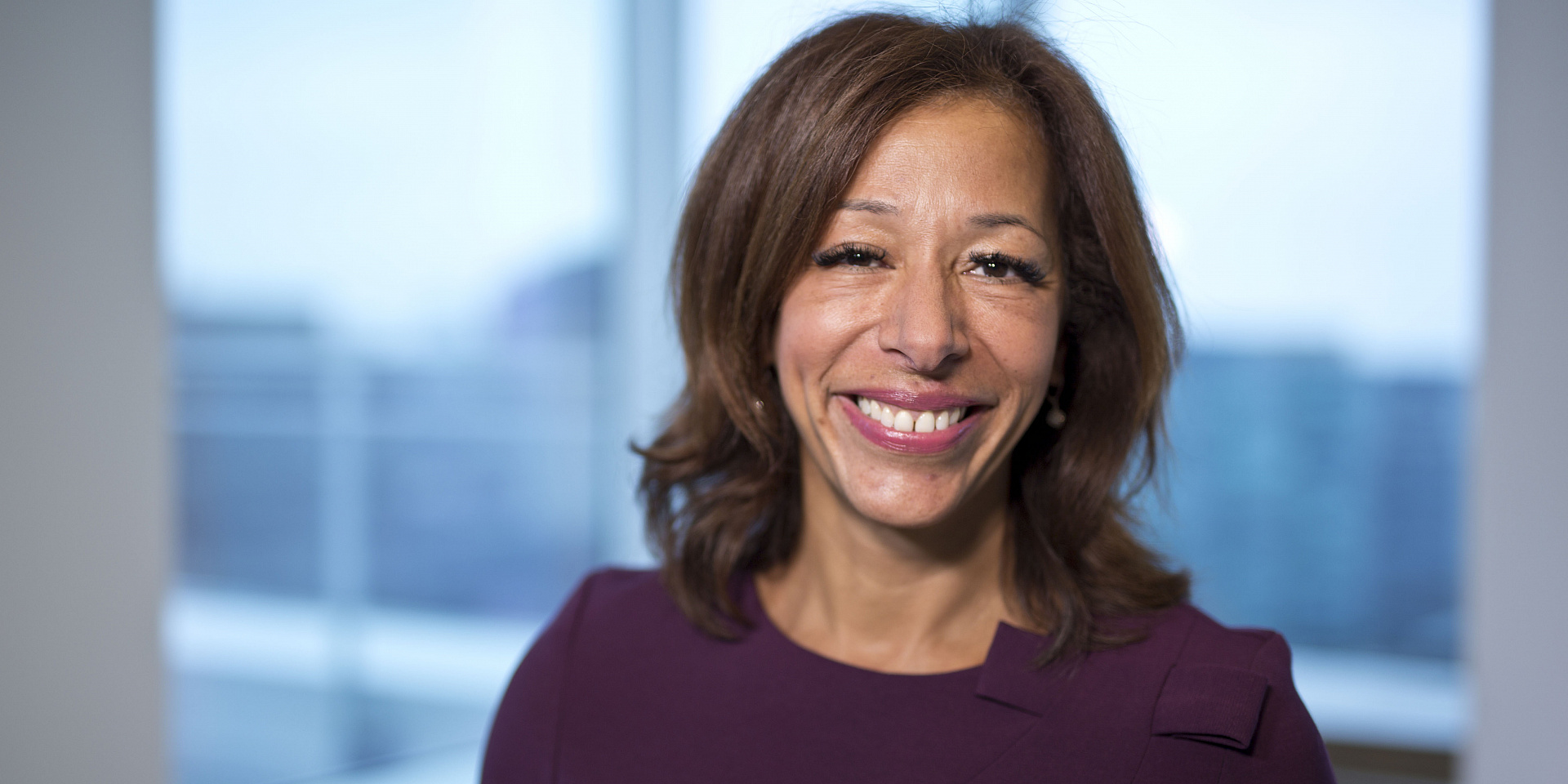 Successful in her career, Maria McKay (Telfer MBA, 2012) is a caring mentor and a true agent of change for her clients in the public sector and for the Black, Indigenous, and People of Colour (BIPOC) communities and beyond. Maria is a Senior Manager in KPMG's People & Change Advisory Services Practice. She grew up in an environment where differences of opinions and ideas were encouraged and seen as a strength. Throughout her life, she lived according to the values of promoting good, both for herself and others around her, by standing up for what's right and supporting people to do the same.
Maria was adopted as a small child by two people she considers to be her original allies: "I am very lucky to have been raised by thoughtful, humanist parents," shared Maria. Her late father was a United Church Minister who shared his beliefs about social justice and inclusion with her growing up: "My dad grew up in New Glasgow and told me about a teenage experience he had there when a Black woman refused to leave a Whites-only area of the local movie theatre, and the disgust he felt at the violence against her that ensued. I only figured out who this incredible woman was in 2016 when Tim Harper of the Toronto Star wrote a story about the heroine, whom he suggested should be put on our new $10 bill (Viola Desmond), which was the same story my dad had told me as a child. My dad would have been absolutely thrilled at the ultimate decision to put Ms. Desmond on our new currency! This early experience may have been part of the reason why Martin Luther King and the US Civil Rights Movement had such a profound influence on my father, and was why he chose to study in Boston, where my parents met me." Despite hopes to the contrary, Maria's parents were powerless when she was on the school ground, and she had many early, difficult personal experiences of exclusion and racism. However, this opened Maria's eyes to observe human behaviour from many different angles and led to her interest in the study of groups and organizational values and norms, or cultural anthropology.
After completing her Bachelor of Arts (BA) in Cultural Anthropology and History, and later her Master of Library and Information Studies (MLIS) in Canada, Maria's career took her back to the United States East Coast and the cities of Atlanta and Boston. She worked at McKinsey & Company as a Research Analyst and as a Strategic Market Intelligence Analyst at EY. Her strong strategic research and analysis capabilities combined with her interest in working with others made a career as a management consultant seem like a perfect fit. At least, that's what Gregory Richards, Director of Telfer's Executive MBA program, thought back in 2011 when Maria showed interest in pursuing an MBA.
Telfer MBA: A Life-Changing Decision
Maria decided to come back to Canada and pursue her Master of Business Administration (MBA) at Telfer. We have Gregory Richards, Cognos Professor of Performance Management at the time, to thank for it: "At the time, we interviewed everyone who applied to the MBA program. Maria had non-consulting experience at McKinsey and EY," recalled Professor Richards. "After talking with her, it struck us that she had the analytical, interpersonal, and problem-solving skills to become an excellent consultant. I think we might have asked her why she hadn't considered consulting before given her professional background."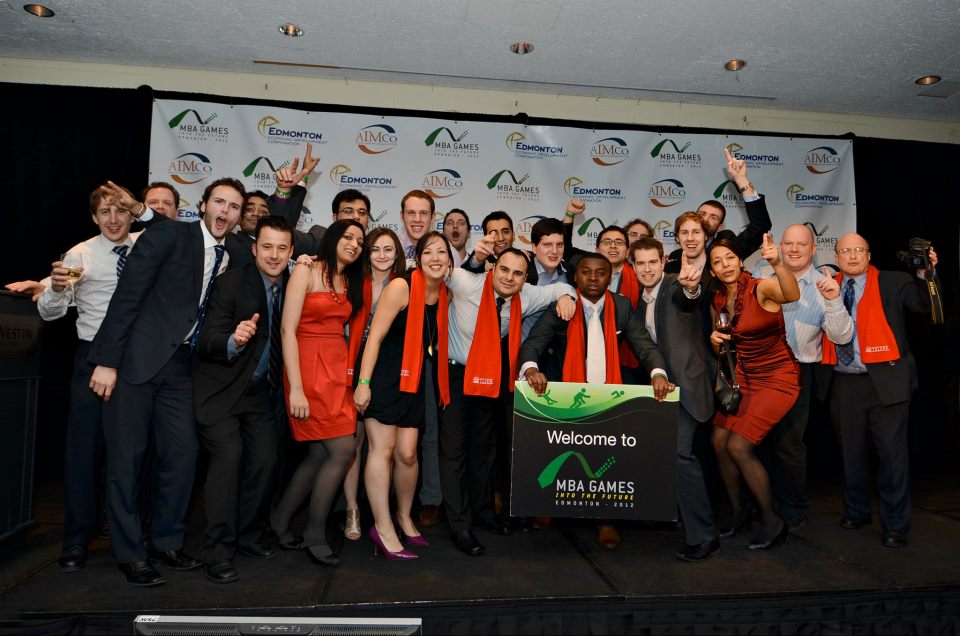 Maria shared how she chose to pursue her MBA at the University of Ottawa: "Greg Richards is a big part of the reason why I picked uOttawa. I wanted to study with an expert in strategy and performance management and my big brother strongly recommended Greg. I also did not have a long history of having had Black professors as I only had two as an undergraduate at U of T . In my MLIS I did not have any Black professors, but the school was incredibly supportive of my interests including my final project, a comprehensive bibliography that detailed the history and experiences of Black American librarians. I learned a great deal from all my professors at Telfer, and especially Gregory Richards and Gerard Brathwaite-Sturgeon, who is an expert in organizational behaviour and HR. And in the end, Greg was right, and I ended up doing very well in my consulting course."

A proud mentor and teacher, Professor Richards saw Maria excel in the program: "Her work in the MBA program showed her capabilities to not only solve problems, but to work collaboratively even with people she found to be difficult sometimes. It is good to see that she has become an accomplished consultant post-graduation."
Maria now has close to twenty years of professional experience. She helps people and organizations to identify desired outcomes and to determine how to realize value through structural cultural and operating model changes. She lives according to the spectrum of belonging that celebrates diversity and inclusion, and she also pushes for anti-racism, equity, and justice. Above all, Maria is passionate about serving clients and other people, and she's been recognized for her ethics and support of students, professional peers, and newcomers to Canada. Her contribution to the Telfer MBA Mentorship program after graduating is no surprise to all.
A Passion for Mentorship and Coaching
Maria is a mentor in the Telfer MBA Mentorship program, providing useful advice to Telfer MBA students. The program allows current MBA students with the opportunity to interact with an accomplished professional to build their network and seek career advice. "A program like the Telfer MBA mentorship program couldn't function without people like Maria," exclaimed Caroline Hannah, Relationship Manager at the Telfer Career Centre. "Maria was a mentor before even joining the program. It all came naturally to her. Throughout her MBA, and following, she would welcome having coffee chats and meetings with students as she enjoyed those connections and guiding others. That's passion for mentorship."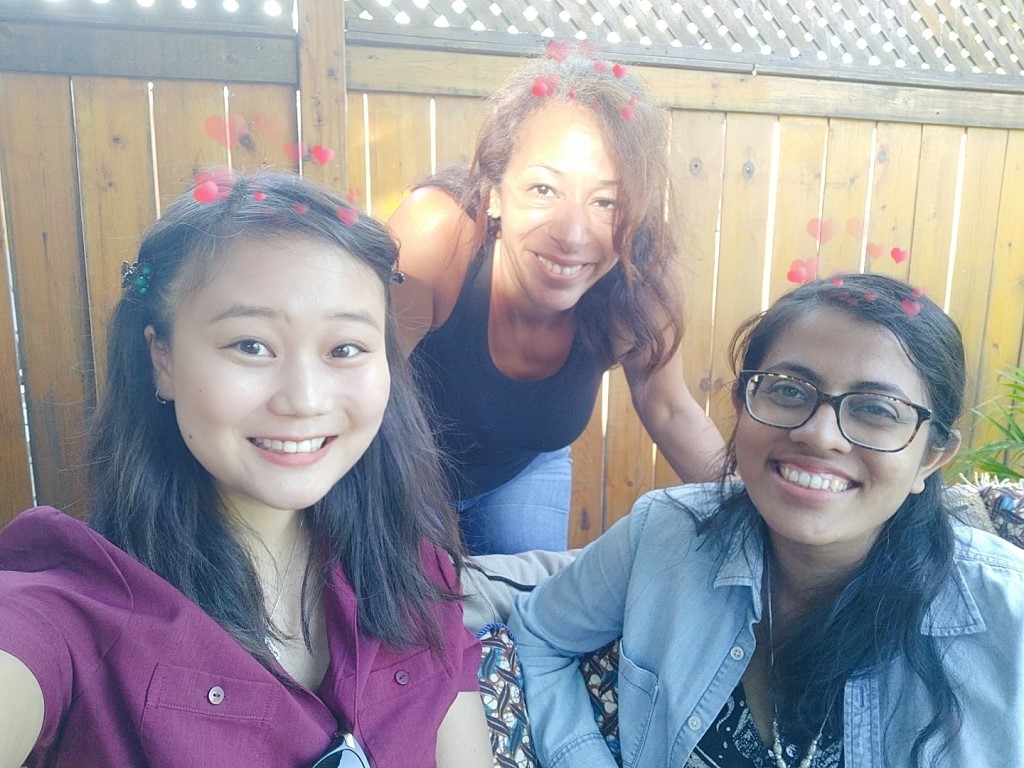 Maria does indeed have a strong inclination for mentorship: "I am always on the lookout for somebody who needs my help as a mentor or coach: clients, colleagues, friends, strangers on planes, business school friends. If someone asks me for help, it may be just once or several times, I try to say yes if it makes sense and I have something of value to offer to them," declares Maria. "I try to be a confidence lifter for others, and especially women and racialized people, as they build their feelings of self-efficacy and self-worth while also building a professional network."

Mentees of Maria's start with the end in mind by doing an exercise called 'the life I want,' and then they align their personal and career aspirations to their own desired future state. She helps to guide them on setting and achieving goals, and she engages in discussions with them about philosophies on management practices, work-life integration, and professional success. The mentor/mentee relationship might evolve from there, depending on the needs expressed by each mentee.

"A wise business leader shared with me her perspective on the difference between a mentor and a coach. When you are mentor, others learn by direct or indirect 'osmosis' when you share your own experiences and hope it inspires them. As a coach, you try to establish conditions for others to see what might be possible and what could be different through their own exertion of energy and effort and then support them as they build their own plan. What happens next is up to them in terms of how much they want to practice their craft and what actions they are willing to take, or which sacrifices they are willing to make to work toward their future life; so sometimes I am a mentor and sometimes I am a coach," explains Maria.

She has enjoyed her experience as a mentor at Telfer, including helping students get started in their careers: "There is a component to my work at Telfer that involves communication training for newcomers related to learning how to do business in Canada and translating cross-cultural experiences. I have also been able to help some students make connections to employers and make decisions about job offers," added Maria. "It's an honour to help them with this, and to have others trust me enough to let me help them think about their future. I'm grateful for this experience, and I'm so glad Caroline Hannah brought me in with open arms."
Standing Up for Herself to Help Others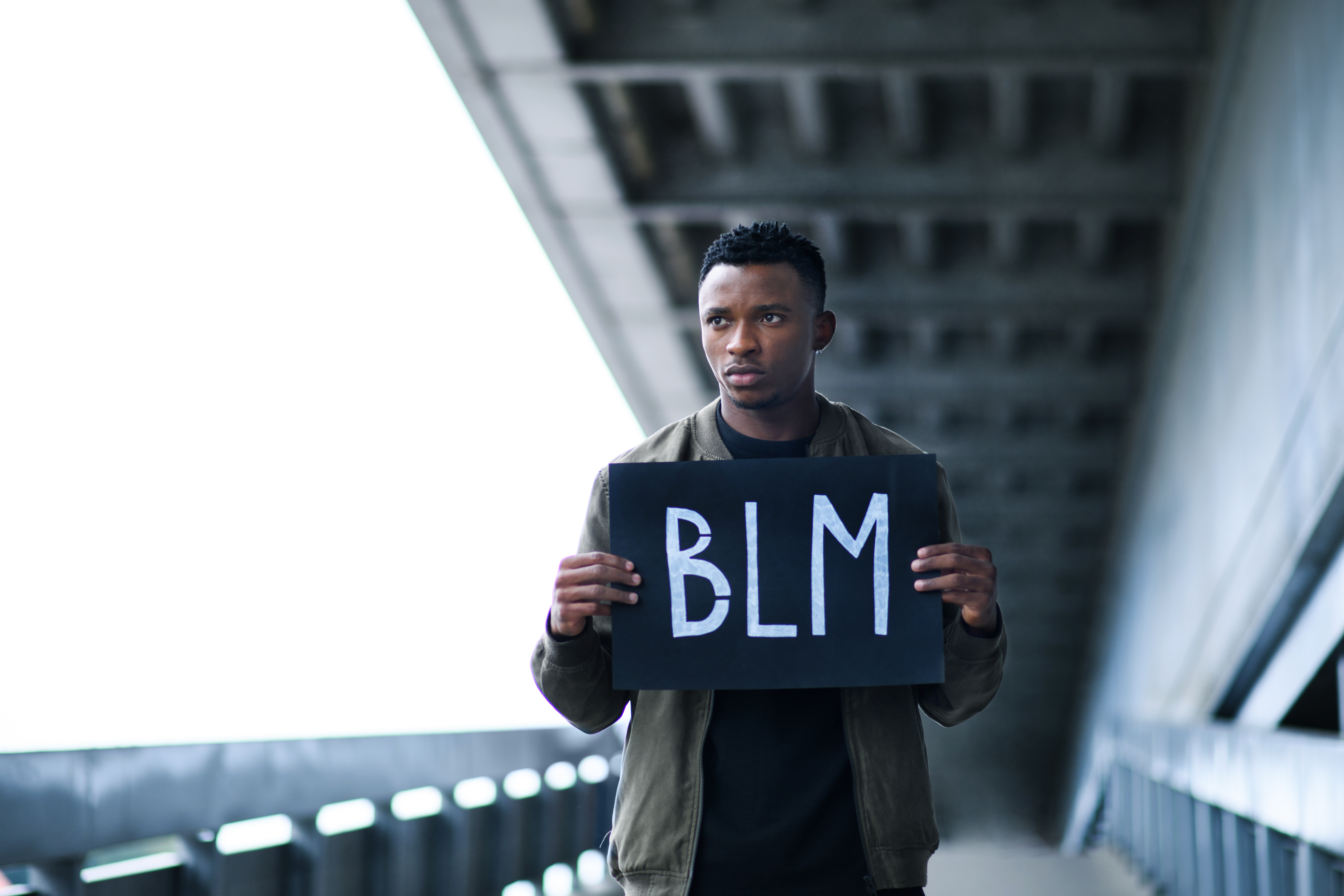 With a successful career in consulting and dozens of mentees she has helped, it can be concluded that Maria has always found it easy to help others and advocate on their behalf. During her undergraduate degree she marched on campus and fought against discrimination in a group called 'United Coalition Against Racism.' However, it wasn't until the tragic events surrounding the death of George Floyd in May 2020 that Maria rediscovered her activist roots and the courage to speak out more publicly again against racial injustice.
"One of the leaders at my firm told me last June: 'You don't have to worry anymore about being labelled an 'Angry Black Woman' when you raise important issues – just be yourself,'" said Maria. "I honestly thought I would have to wait until I retired before I could voice strong opinions about racism, bigotry, misogyny, able-ism, and to loudly support Black Lives Matter, Indigenous Lives Matter, LGBTQIA2+, and Mental Health movements amongst others because I did not think the mainstream world would listen. What I realized in the last year is that there are so many people around the world who are as ready for change as I am and that if I speak from the principles of honesty, authenticity, integrity, and love for my fellow humans, there is nothing to fear from speaking the truth on any stage, private or public."
Inside her firm, Maria is an active member of KPMG's Black Professional Network and an ally in the National Indigenous People's Network. She is also a change management leader who seeks to help organizations prepare for a future of work that is 'inclusive by design.' "The digital business transformations that were being planned or were underway before the pandemic are necessary to modernize how work is carried out to enable workers to do their jobs more safely and enable the large-scale shift to hybrid and remote work. However, when we introduce automation and AI to enable changes, many of the workers most at risk are women and BIPOC staff. If our guiding principle is to 'leave no one behind,' then we must use data and analytics to assess the impact of emerging technologies on workers by race, age, gender, and location before we change anything – and then build a people-centric path to the future for all, especially considering the differential impact of COVID by race and gender," stated Maria.
According to Maria, without the support of others, it would not be possible to make changes in one's personal life or career, and that is why she is so invested in being a mentor and coach to others. While she has experienced many challenging periods throughout her life, she has always had people who advocated on her behalf and helped her, so passing it forward comes naturally. It is also why she tries to live by the adage (exact origins unknown), 'We are not put on earth to see through people – we are put on earth to see one another through,' Maria concluded: "One of the greatest privileges in my life is to have mentees share their hopes and aspirations related to the life they want with me. It is fulfilling beyond words to serve others by helping them articulate their own vision, plan the required steps to get there, and then cheer them on as they make moves toward achieving their dreams."