Lead a Legacy - Debbie Fischer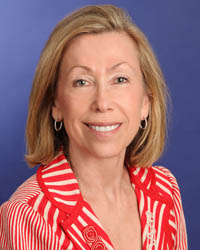 That's not a typo. As an experienced healthcare executive, I've always had a strong commitment to improve healthcare delivery at organizational and system levels—to lead a legacy today rather than leave one tomorrow. My career has been a continuing effort to live up to this commitment. I've engaged not only in healthcare transformation, but also in human resources planning, organizational culture, system partnerships and other matters that underpin the business of healthcare delivery. On top of that, I teach leadership development programs, mentor current and budding healthcare professionals, and work with healthcare professionals to make their organizations increasingly efficient, resilient and successful in delivering better outcomes for patients.
Leading a legacy is vitally needed in the healthcare sector. After all, ours is no ordinary business. At its heart is the wellbeing of our fellow citizens and society as a whole. That's the reason I've always wanted to devote my career to healthcare from my early days. I worked at hospitals as a teenager and earned an undergraduate degree in biology and life sciences. Yet it wasn't until I joined the Telfer Master of Health Administration program back in the late 1970s that I received instruction in business management and healthcare policy and economics. This training enabled me to connect with what matters to me—becoming a leader and mentor in a sector I'm passionate about.
The Telfer School prepared me to serve as an executive at an academic research hospital, an assistant deputy minister in our province's Ministry Health and Long-term Care, an executive-in-residence at a business school, and a leader at global consulting firms. Forty years into my career, I'm still learning. There's a continuous newness to the healthcare sector because it's changing all the time. Especially now. The transformation underway inspires me to redouble my efforts to maximize the leadership potential of healthcare professionals and make our sector's organizations and overall system better than ever—to lead a legacy and not merely leave one.