Bachelor of Commerce Capstones Winter 2019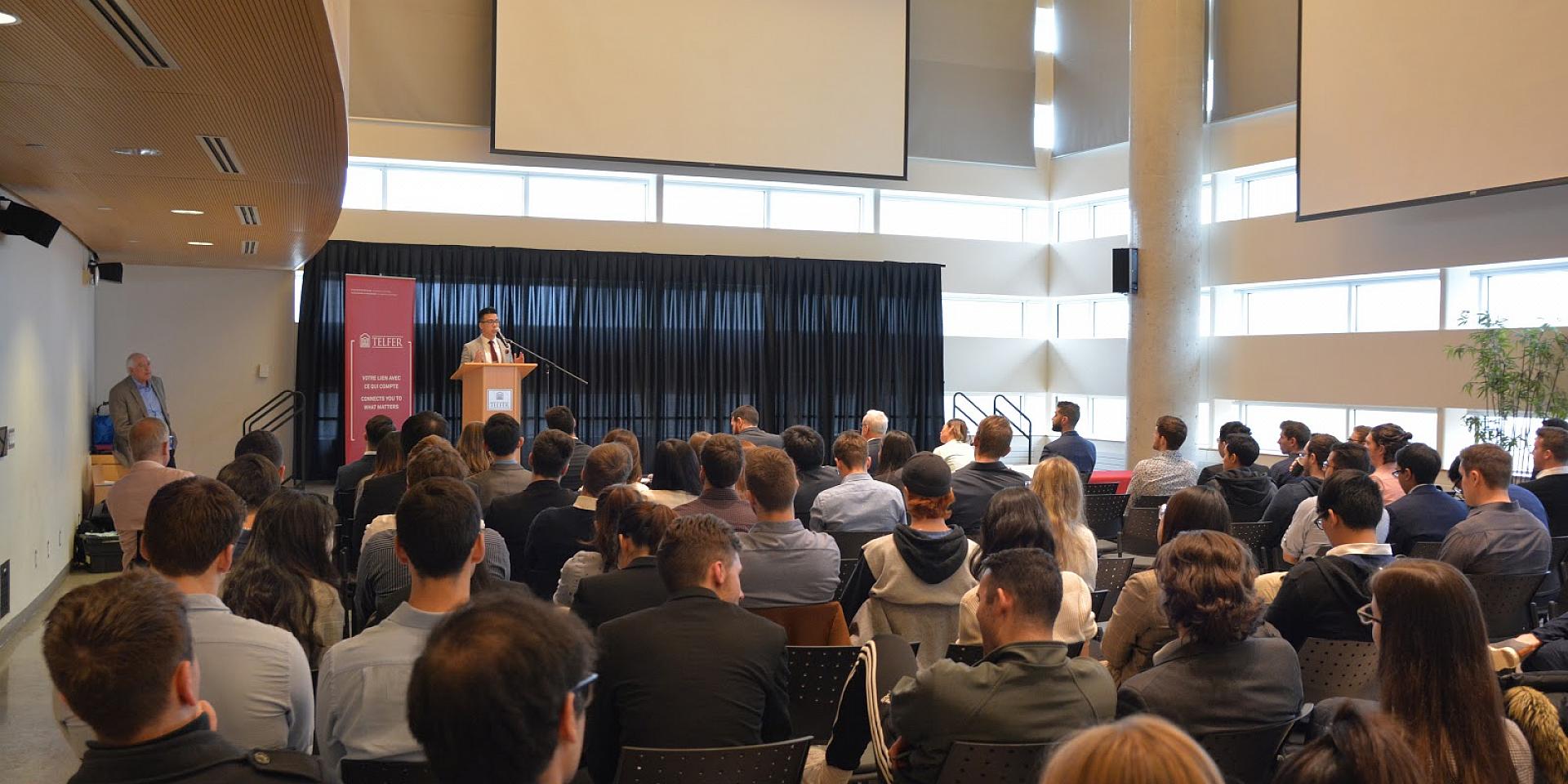 During their final year of undergraduate studies, the Telfer Bachelor of Commerce students must complete their respective capstone courses. A capstone project is an academic experience where students conduct a live case study on a subject that targets a specific issue. The students must present their conclusions in front of a panel of judges and peers. The students in Finance, Accounting, and Marketing participate in these final presentations at the end of their studies.
Michel Cloutier Marketing Competition
On April 2, the Telfer School of Management hosted the Michel Cloutier Competition, a live case competition where fourth-year marketing students are required to present a marketing plan to solve a real life issue. This winter, the students' mandate was to present to the Ottawa Senators a marketing plan for the Sens Student Army, aiming to attract more student to the Senators' games. We were happy to welcome members of the Ottawa Senators Executive team as our esteemed panel of judges.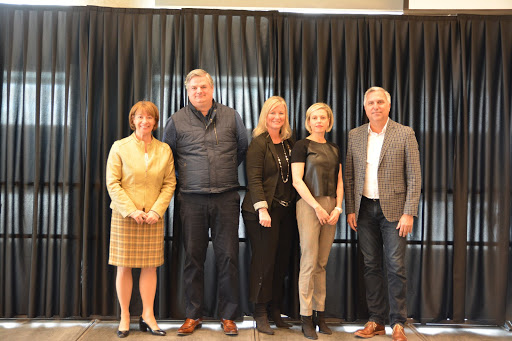 Congratulations to the winning team: Amy Wakerell, Mariah Thom, Maxime Alarie and Véronique Sabourin.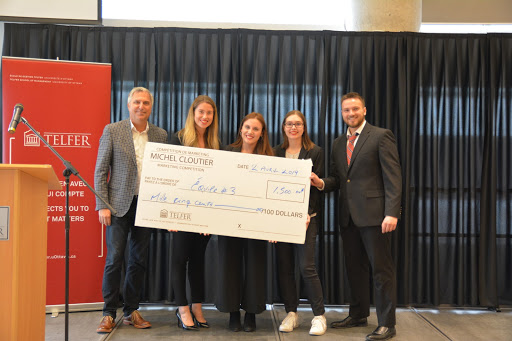 Finance Capstone
All Finance students must take the Equity Valuation course (ADM 4350) in which they will undertake a case analysis to estimate the value of a real-life company and elaborate an action plan to enhance the company's economic performance. This semester, students had to work on the children's entertainment company Spin Master. This year a sum of $1,400 dollars was allocated to the first place winners. The students also had to create posters to explain the company's financial value.
Congratulations to the winning team of the case competition: Yining Hou, Yufeng Zhang and Bohan Li.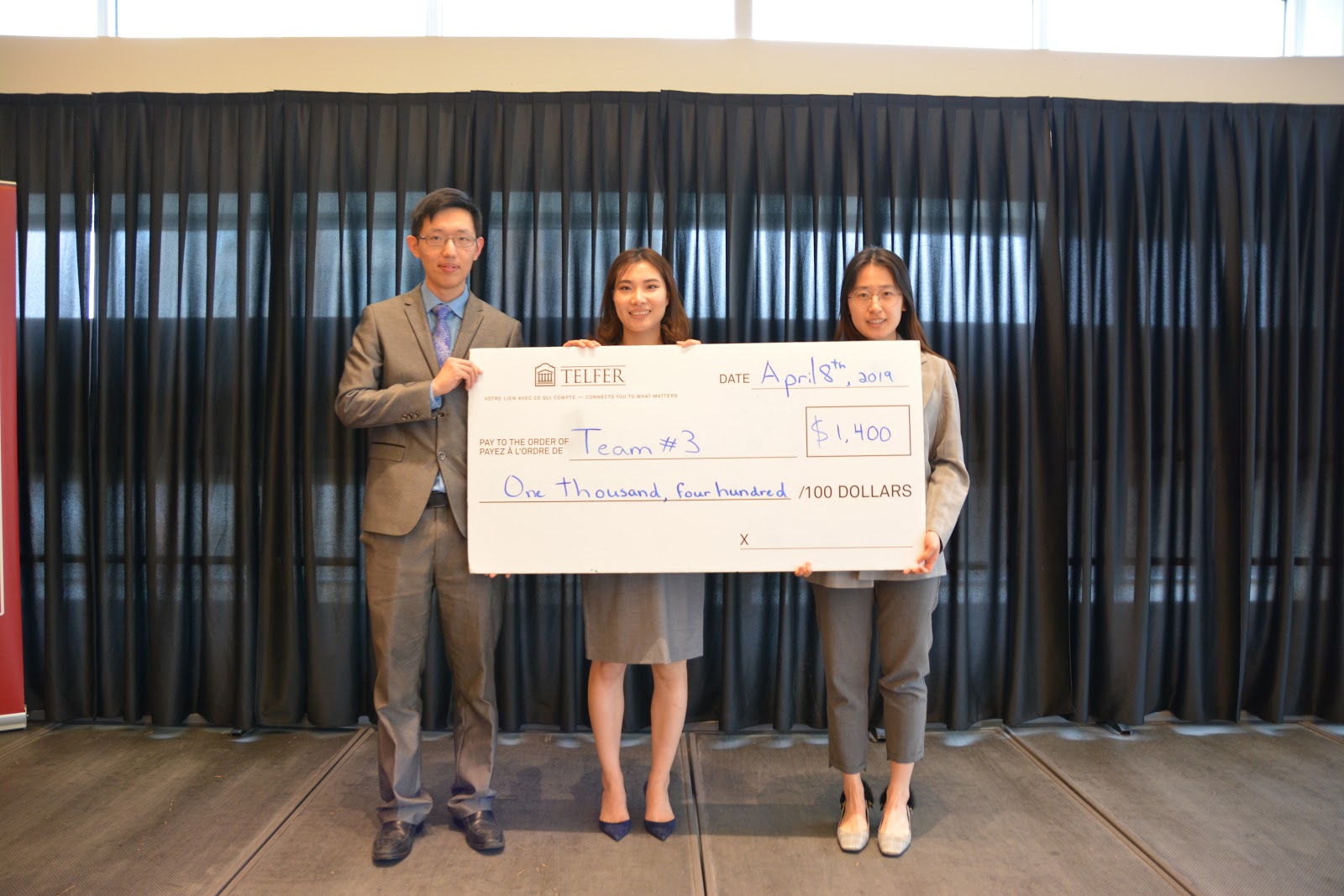 Congratulations to the poster competition winning team: Amaresh Parameswaran, Sagar Kaushal and Ashok Baldeo.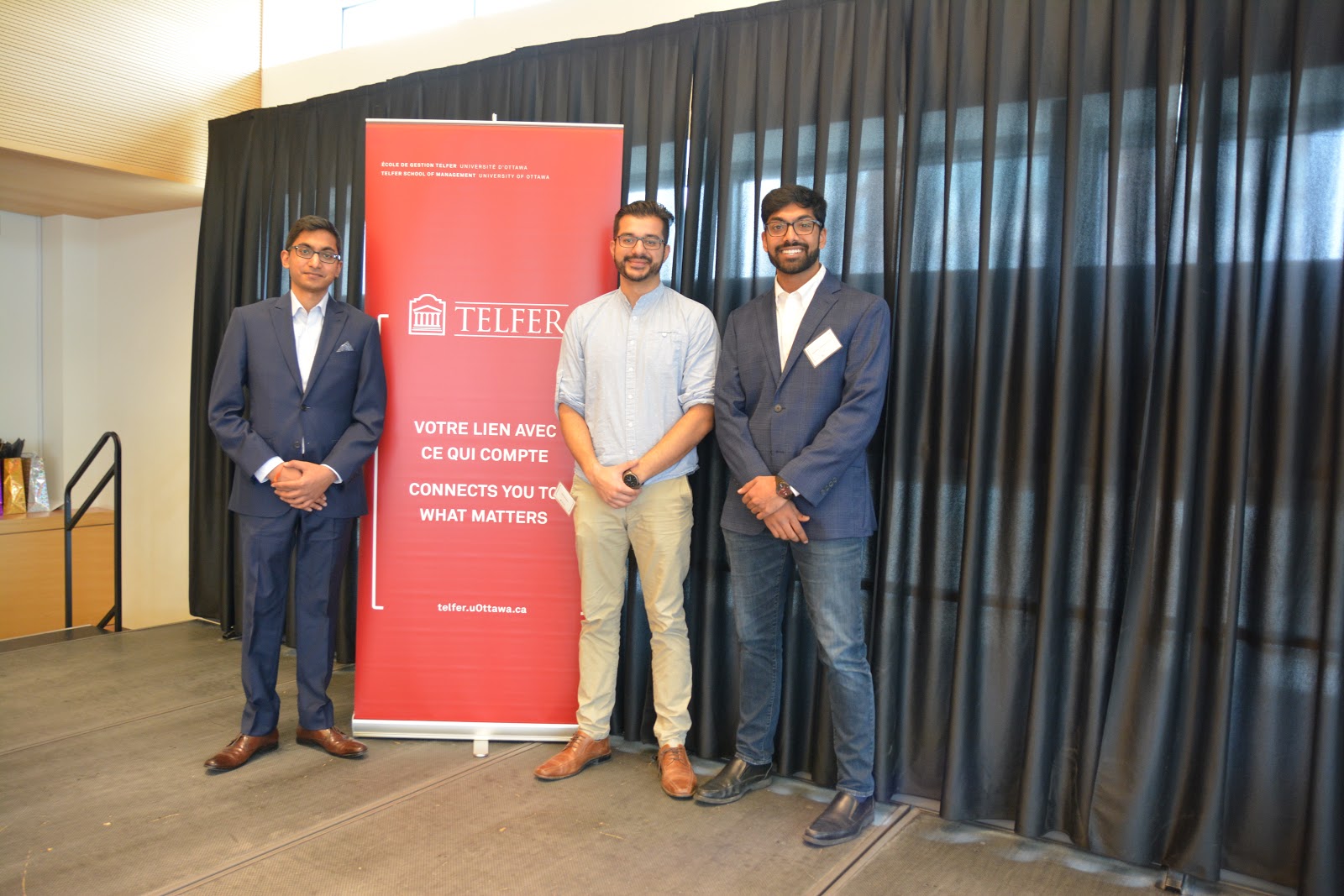 Accounting Capstone
This winter, accounting students enrolled in the ADM 4340 course were tasked to analyze a company and report on accounting issues. This year, the case study was about the Valeant Pharmaceutical case (now known as Bausch Health). The winning team has received a sum of $2,000.
Congratulations to the winning team: Natalija Karajovic, Matthew Kreuk, Peter Li, Garrett Reed and Kyle Weedmark.