Francophones on campus: A tightly woven community open to all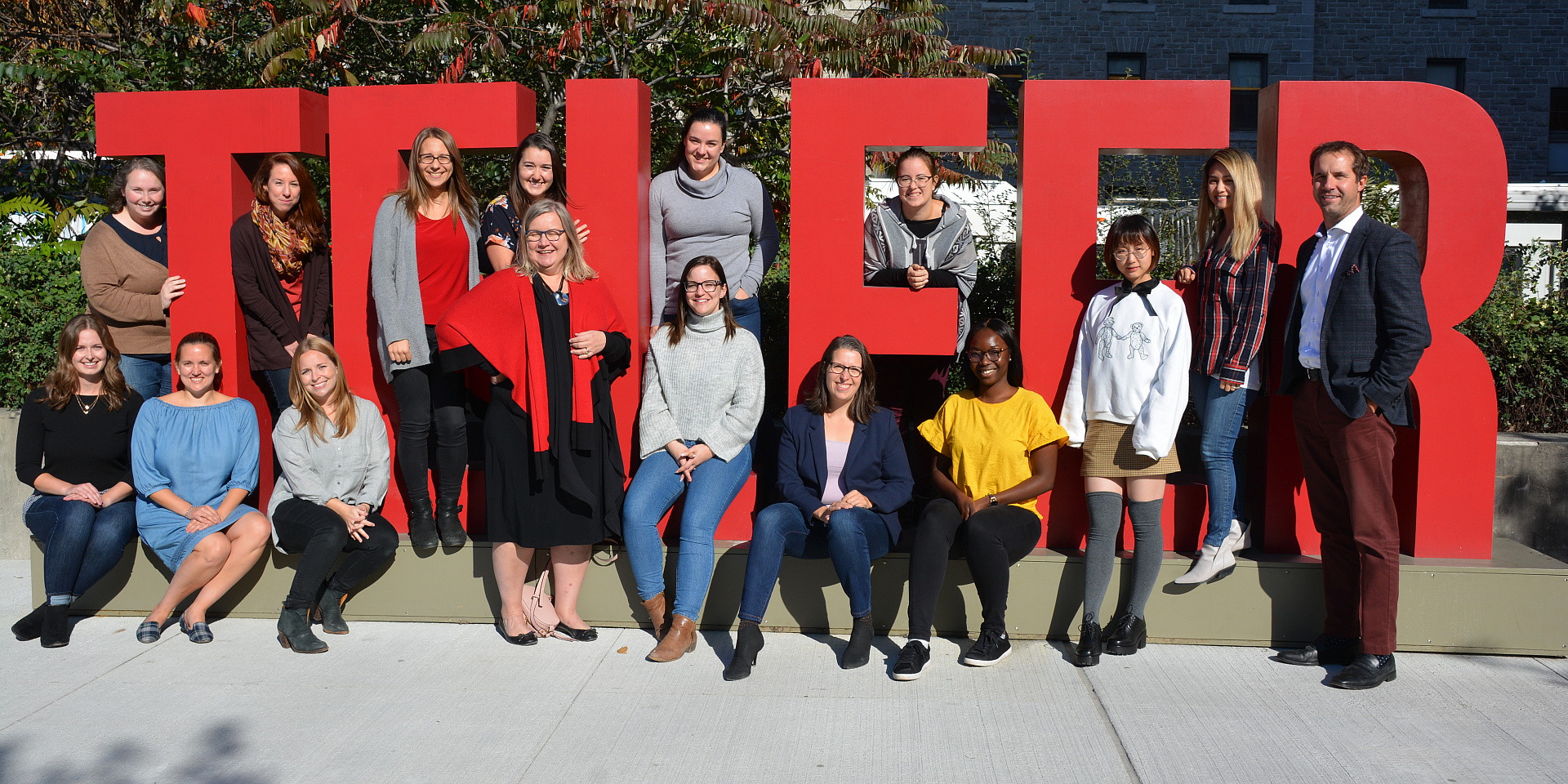 This Francophonie Month, Telfer is highlighting the inclusion of the French language and Francophone culture in our community.
The Telfer Student Services Centre (SSC) is at the heart of the student experience at the School. The role of the SSC is to guide students throughout their studies, from the time of admission to Telfer through to graduation. With the French community representing close to 30% of our student body and after receiving 2,500 applicants this year to the French BCom program only, French services is an important component of the Centre's offer.
Since the beginning, in 1969, our School has provided bilingual services to our students. In addition to the availability of bilingualism, the Centre offers services and programs that are adapted to the both the local and international members of our French community through the Undergraduate Office, the International Exchange Program and Scholarship Program, and the Telfer Career Centre.
One of the main goals of the Centre is to make sure that students feel comfortable as soon as they start their journey at Telfer. The Peer Mentoring Program is doing just that.
Student Mentorship Programs
Peer Mentorship Program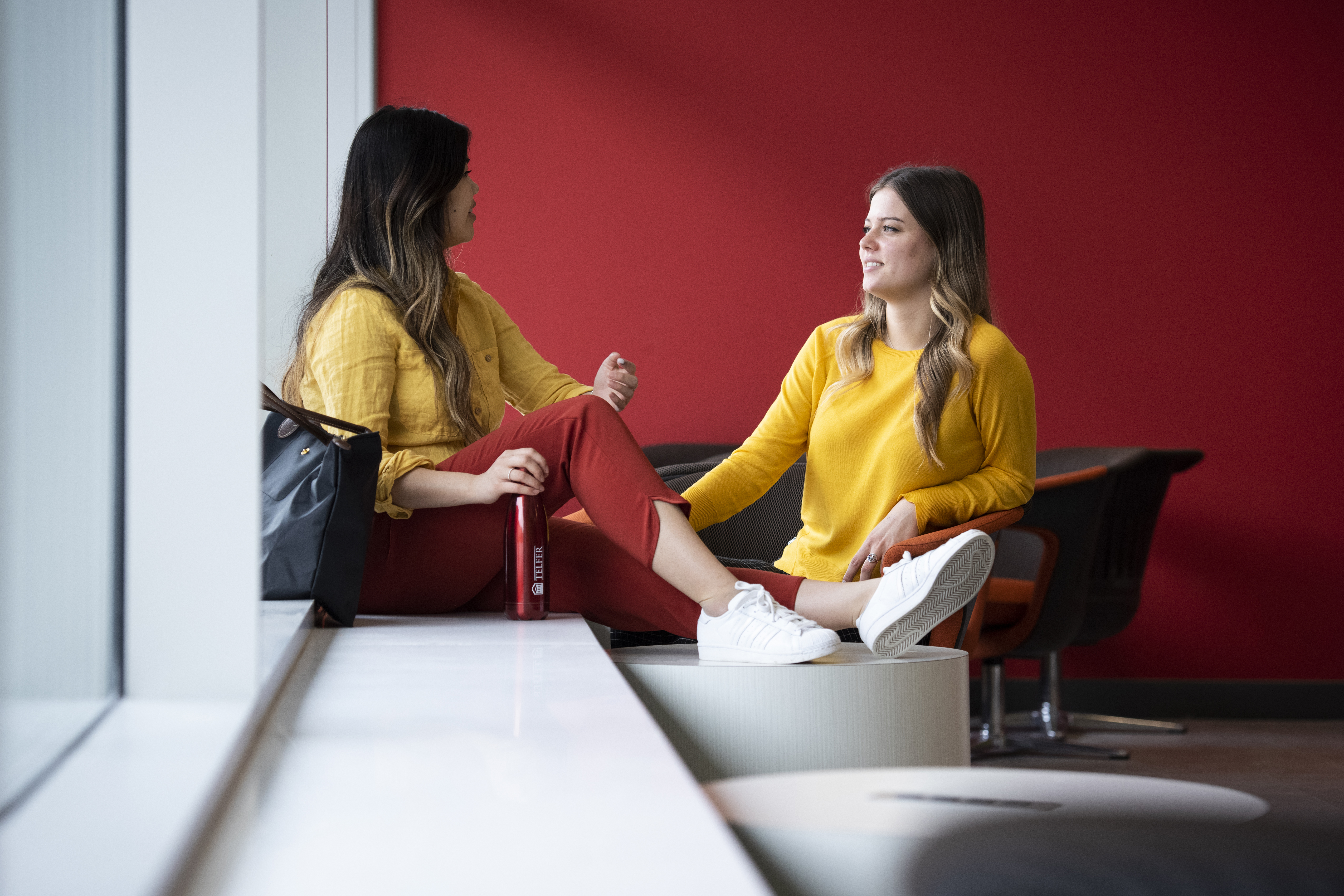 The main purpose of the peer mentoring program at Telfer is to facilitate the integration of first-year BCom students by ensuring that they are accompanied by a mentor, for domestic students, or by an international guide, for international students: "Each student is matched with a student mentor or guide, according to a series of priority criteria, the first being the language of correspondence," explains Marilou Charbonneau, Student Experience & Event Assistant at the Telfer Career Centre. "In this way, we ensure that each French-speaking first-year student is matched with a French-speaking mentor or guide to ask questions and obtain a variety of resources in French," she added.
In addition, French is one of the most important criteria in the annual selection process of guides and mentors. It is essential that most of the team members can support French-speaking students.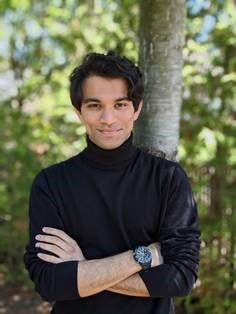 Fourth-year Accounting student, Priyesh Sarju, is one of the program's international coaches. Coming from Île Maurice, Priyesh is a good representative of the French diversity at the School: "French is certainly one of my main assets as an International Coach at Telfer," shares Priyesh. "That being said, many of the international students come from French-speaking countries around the world, so being able to interact effectively in French with them is essential to ensuring they have a successful student experience," he added. Furthermore, as an international guide, Priyesh can not only help international students with their studies through revision sessions, but also moderate various Telfer events in French.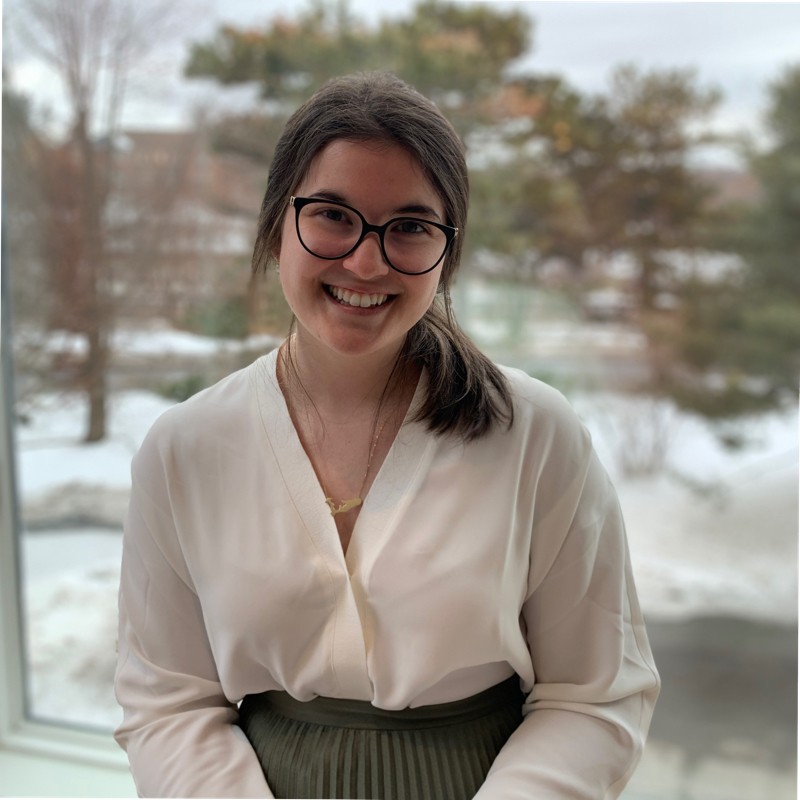 Camély Gendron is another student mentor in her fourth year at Telfer, completing the Commerce and Juris Doctor program. She shared her experience guiding members of the French community at the School: "When I think of my experience as a Francophone mentor, I immediately think of the word community," she proudly said. "The students I work with are happy to be able to speak in French to someone who has been through a similar journey. It is also nice to see how united and supportive the Francophone mentors are on a daily basis!"
Executive Mentorship Program
Another mentoring opportunity offered by the SSC is the Executive Mentoring Program. This program connects senior students, usually third- or fourth-year, with industry executives and entrepreneurs. The program establishes a relationship between a student and a professional so they can exchange ideas, provide informal guidance, and grow their network. This is a way for a student to learn in a one-on-one setting from a business professional.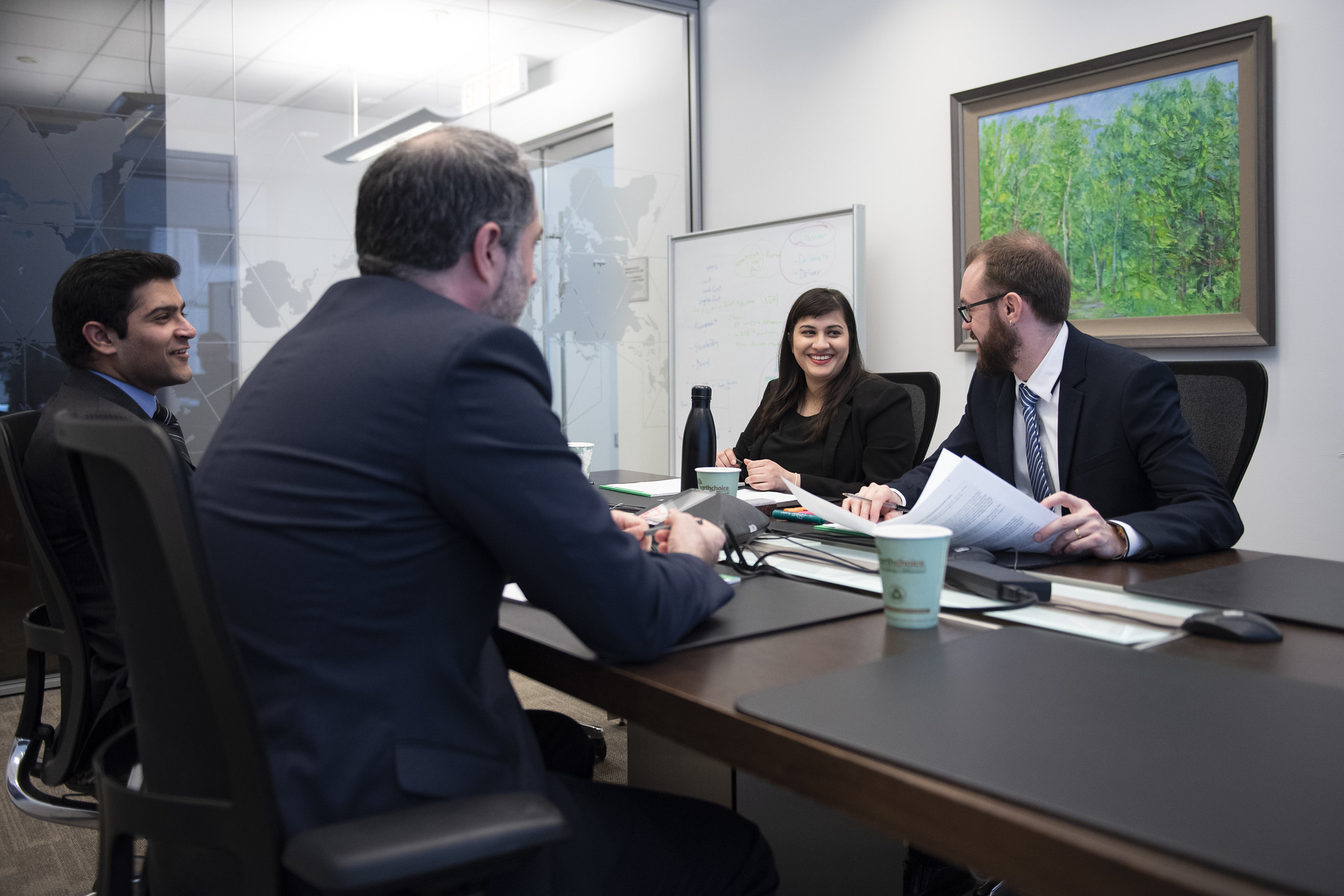 Isabelle Décarie, Manager, Student Experience at the SSC explains how unique this experience can be for a French Telfer student: "Students can be matched to different successful French leaders in the community. For example, we have a student in the BCom/JD program that is matched with the President of the Réseau des gens d'affaires (RGA)." The experience is also quite unique for the mentors, as it is a wonderful opportunity to meet students interested in their field of work, have great conversations, and learn about the exciting new things happening at Telfer.
Reaching out to the French Community and Beyond
This year, Telfer received 2,500 student applications to its BCom French program. One of the key reasons of this success is the freedom of choice in the program. "We want students to know that they can study in the language of their choice whether it's in French, in English or in both languages," stated Émilie Desrosiers, Marketing and Liaison Coordinator of Telfer's Undergraduate Programs. "We're really proud of the fact that uOttawa is a bilingual institution," she added.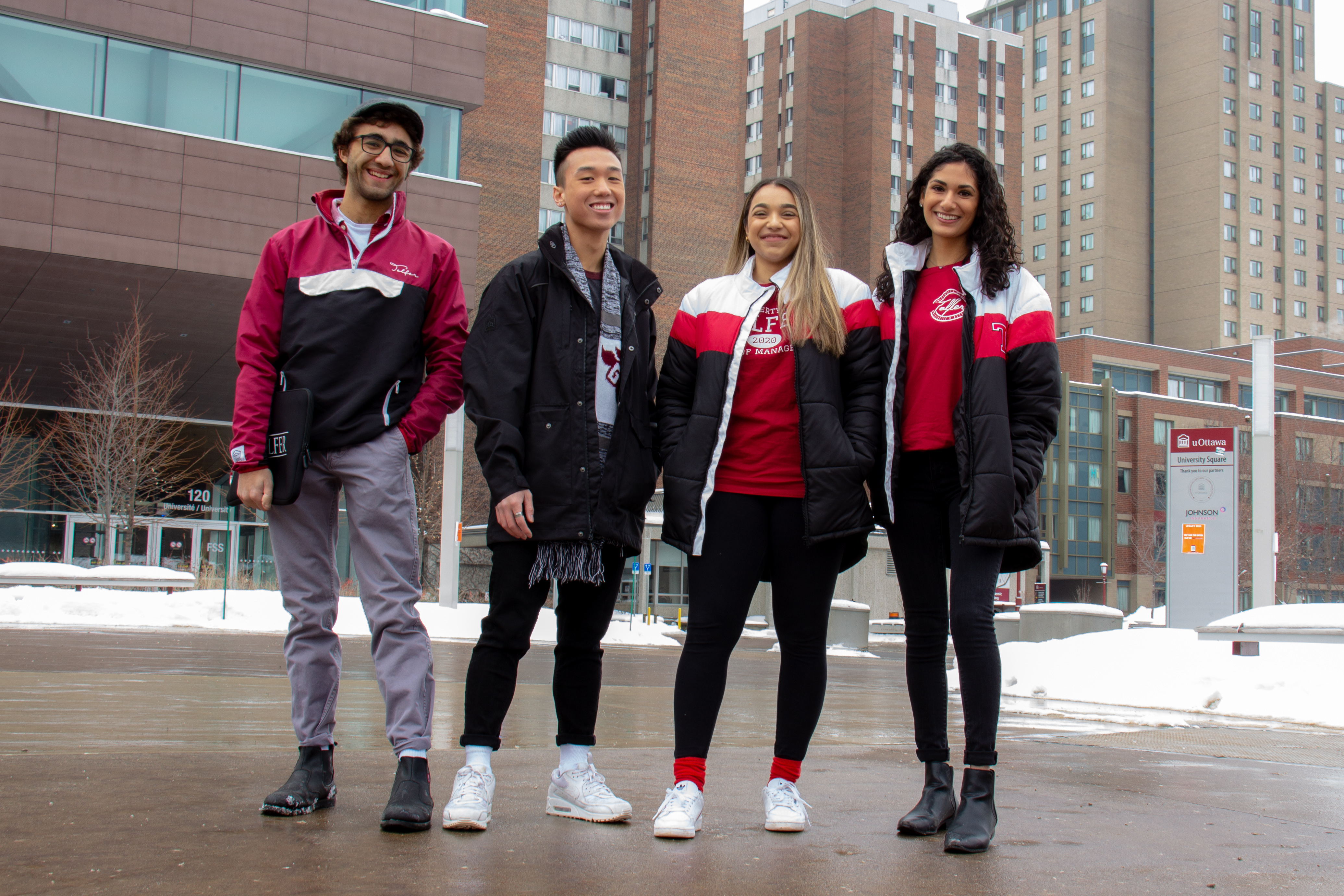 The Telfer French community also counts in its rank English-speaking students who also speak French as a second language, or who are working on practicing their French through the various opportunities offered at Telfer. This includes the French Immersion Stream, which is eligible to the French Studies Bursary.
International students coming from French speaking countries can also benefit from the bilingualism environment offered at the University and in the city of Ottawa. "Our international student population likes the fact that they can study in French, experience life in a Canadian city, and that we have a generous scholarship for them", explains Émilie. Another key factor that appeals to our international population and more broadly is the Co-op program. "Students can gain real work experience and receive a salary during their co-op placement", she concluded.
There are several scholarship and bursary opportunities offered to French-speaking students, those who study in French Immersion, and International students alike:
The Bernard and Valérie Marcil Scholarship is offered to BCom Accounting students who demonstrate financial need. The scholarship is named after Telfer graduate and co-founder of Marcil Lavallée, Bernard Marcil.
The Legico-CHP Fleur de lys scholarship is available to a francophone Telfer student who is from Quebec with an excellent academic record, but who is unable to take on the cost of tuition fees. The scholarship is named after Legico-CHP, an organization that is an amalgamation of two who companies were major players in international and local construction projects.
The Fleur de Lys Admission Scholarship Fund of the Telfer School of Management was created to provide financial aid to francophone students who wish to join the Telfer BCom program, but for whom the higher tuition fees pose a challenge. The scholarship was created through a generous donation by Mr. Ian Telfer, Telfer's namesake, and it is designed to help students coming to Ontario and facing higher tuition fees.
The Marcil Lavallée Accounting Scholarship is awarded to a Francophone student registered to the accounting program who has demonstrated community involvement. The fund was generously created by Ottawa accounting firm, Marcil Lavallée.
The French Studies Bursary is a $1,000 admission bursary awarded to full-time students in the French Immersion Stream who are taking at least 2 courses (6 units) each term that are taught in French (including French-as-a-second-language courses). This bursary can be renewed for the three following years and reaching up to $4,000 in total.
The Differential Tuition Fee Exemption Scholarship is offered to an international Francophone and Francophile student who is enrolled in a bachelor's or master's program as of September 2021. This significant contribution means that tuition fees paid by these international students will be nearly the same as those paid by Canadian students.