Introducing Career Launch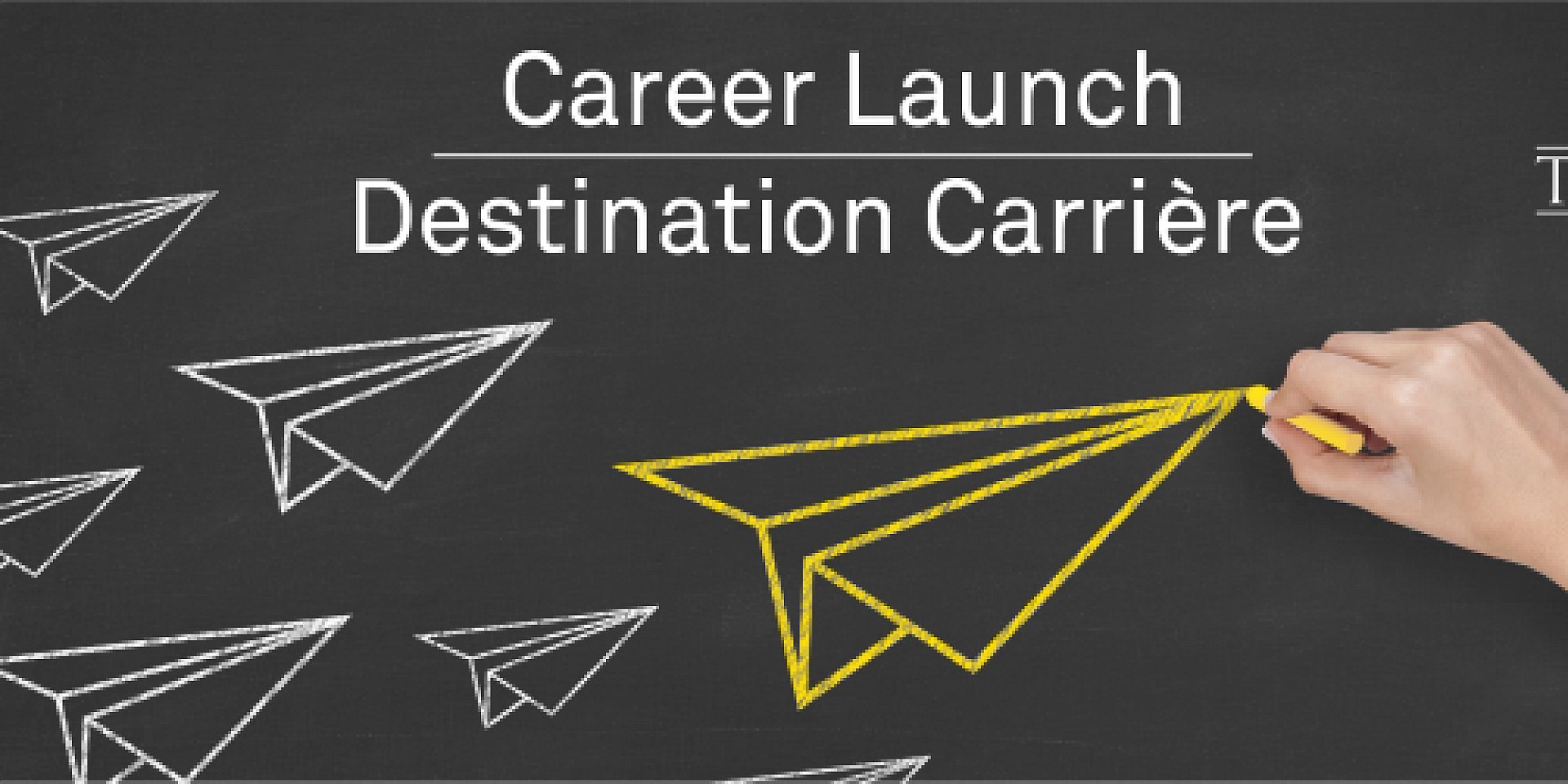 by Morgan Fong
4th Year Management Student
New school year, new platform! The Career Centre has officially initiated its transition to its new system, Career Launch, as of September!
Career Launch is available to all Telfer undergraduate students and can be accessed through using your uOttawa e-mail address and uOzone credentials. The new platform integrates all tools previously accessible on the Telfer Career Centre website including the Calendar of Events and the Job Board !
Here are 3 major features to check out on Career Launch:
Calendar of Events
The Calendar of Events can be accessed on the left-hand menu of Career Launch. Upcoming events and activities will also be displayed on the Dashboard screen. Under the "Toggle Filters" button, you can filter events based on what you are interested in, for example: club events, information sessions, and special activities. Now that the calendar is connected to your uOzone account, all you need to do to register to an event is to click on "Register for this event". By clicking on a specific event, you will learn more details including time, location, and organization information (if applicable). September is one of the busiest months for the Career Centre, so take advantage of all the events we offer!
Job Board
Under the Job Board section, you can tailor your search to your specific areas of interest (i.e. option/specialization). Once you have filtered your search, you can see information such as the job title, the organization, the division, and the city. Career Launch also allows you to create and upload different versions of your resume and cover letter tailored to each job application. Additionally, you can save a job post for in order to check the description and qualifications at a later time.
Booking an Appointment
Whether you are looking to conduct a mock interview or to talk to our Career Counsellor, Career Launch lets you book appointments with individual Career Centre staff. Through the application, you are able to indicate your availability/preferred date and time for the appointment. Meetings with Career Centre staff can also include information sessions about specific programs offered at Telfer (Career Development Certificate, Job Shadowing Program, Profession of Management Consulting Program, etc.)
Be sure to look out for a few tutorial videos about navigating through Career Launch on the Career Centre's social media webpages in the next few weeks to come!