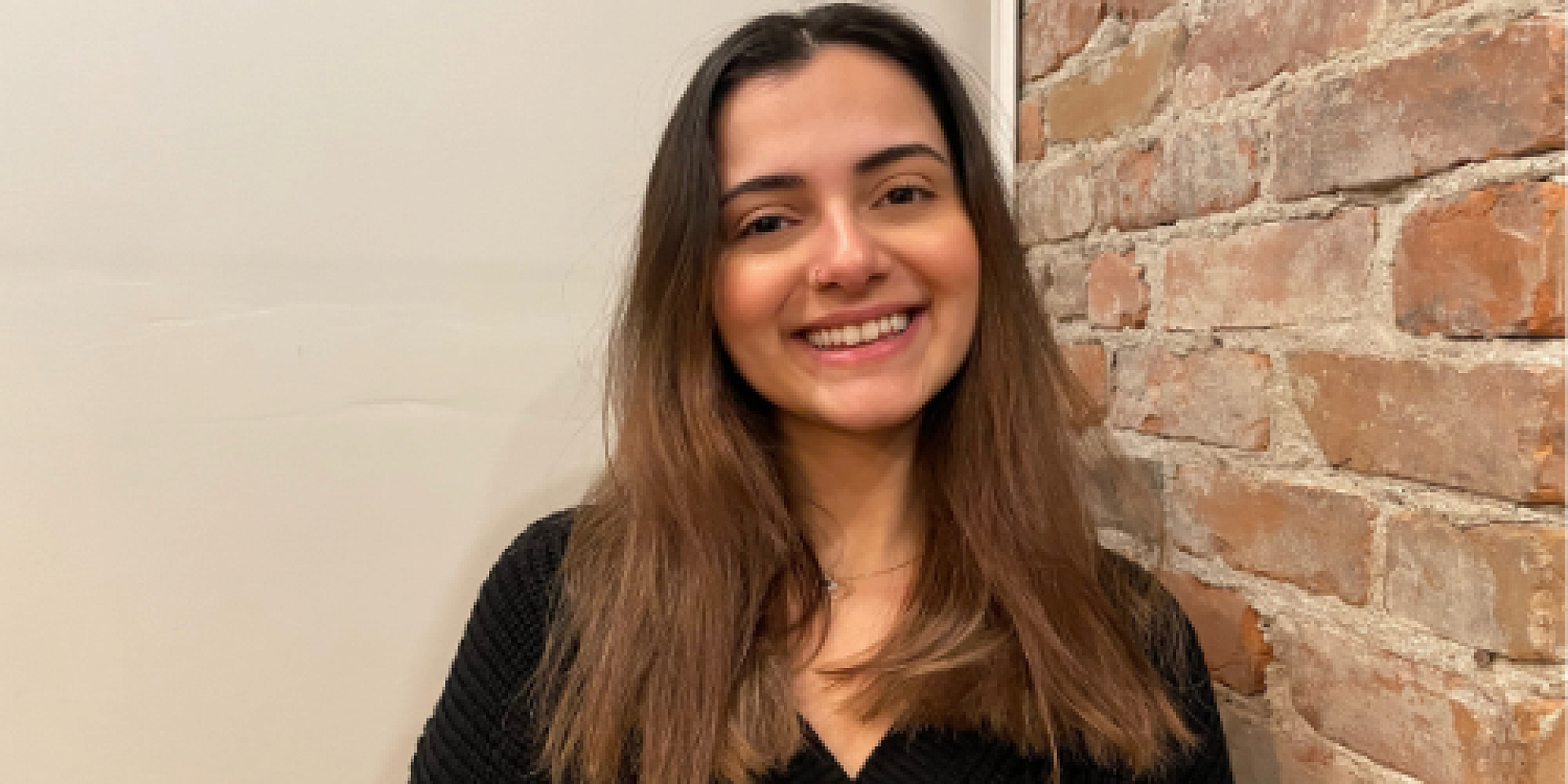 "I adore Telfer's culture and its students. Thanks to Telfer, I have met with so many people from different countries, cultures, and ethnicity. I have made amazing friends who became my family. At Telfer, students are encouraged to be creative. They are also growth oriented, kind, understanding, and caring for each other. Because we often worked in group projects, we learned how to listen to each other and make decisions as a team. We learned how to respect each other's learning curve. I constantly felt the support of my teammates and peers. We always empowered and supported each other. I believe Telfer has greatly strengthened my teamwork, interpersonal, and ownership skills. As a result, I feel prepared to become a leader in my career."
A recent Telfer graduate (2021) and Area Manager at Amazon, Oya was very interested in management and logistics throughout her education. Thanks to the strategic management and new venture creation courses offered at Telfer, she started to envision her dream career. After many grueling job interviews, she finally got an offer from Amazon and then moved from Ottawa to Vancouver.
Oya describes her work routine as follows:
"There are so many challenges that I am facing every day at work. But if I had to narrow them down, the first one would be managing people that are way older and experienced than me. I started my career at Amazon as a leader right out of college, at the age of 23. I always believed in my managerial skills and leadership style, but when you have assistants and higher managers that have way more experience, having a backbone to commit your decisions and ideas can be challenging. The great thing is that I have a very understanding, supportive team by my side."
Finally, when we asked Oya if, given the possibility to go back in time, she would switch careers, here is what she had to say:
"Absolutely not. I love my career and I adore my job. Every morning, I wake up at 5 a.m., and I never feel like going to work is a burden for me. Some weekends, I spend the whole day training myself on a new resource I could use at work. I try to enjoy my growth progress and celebrate every single achievement rather than focusing on my final goal. I work in operations and it's a fast-paced environment with more than 120 people on premises, including the support departments. Every single one of them is so unique; they all bring value to our workplace. Learning from their experience and understanding their perspective has broadened my vision. I know that I am at the right place to grow in my field, and I have a big team supporting me to achieve my goals. It's beautiful."
– Oya Karadag, Telfer graduate (2021) and Area Manager at Amazon
Inspired by Brandon Stanton's Humans of New York, this weekly feature of the Telfer Career Blog will contain photography of individuals from the Telfer School of Management community and a corresponding narrative that gives us a glimpse into their lives.