Humans of Telfer – Bhanuja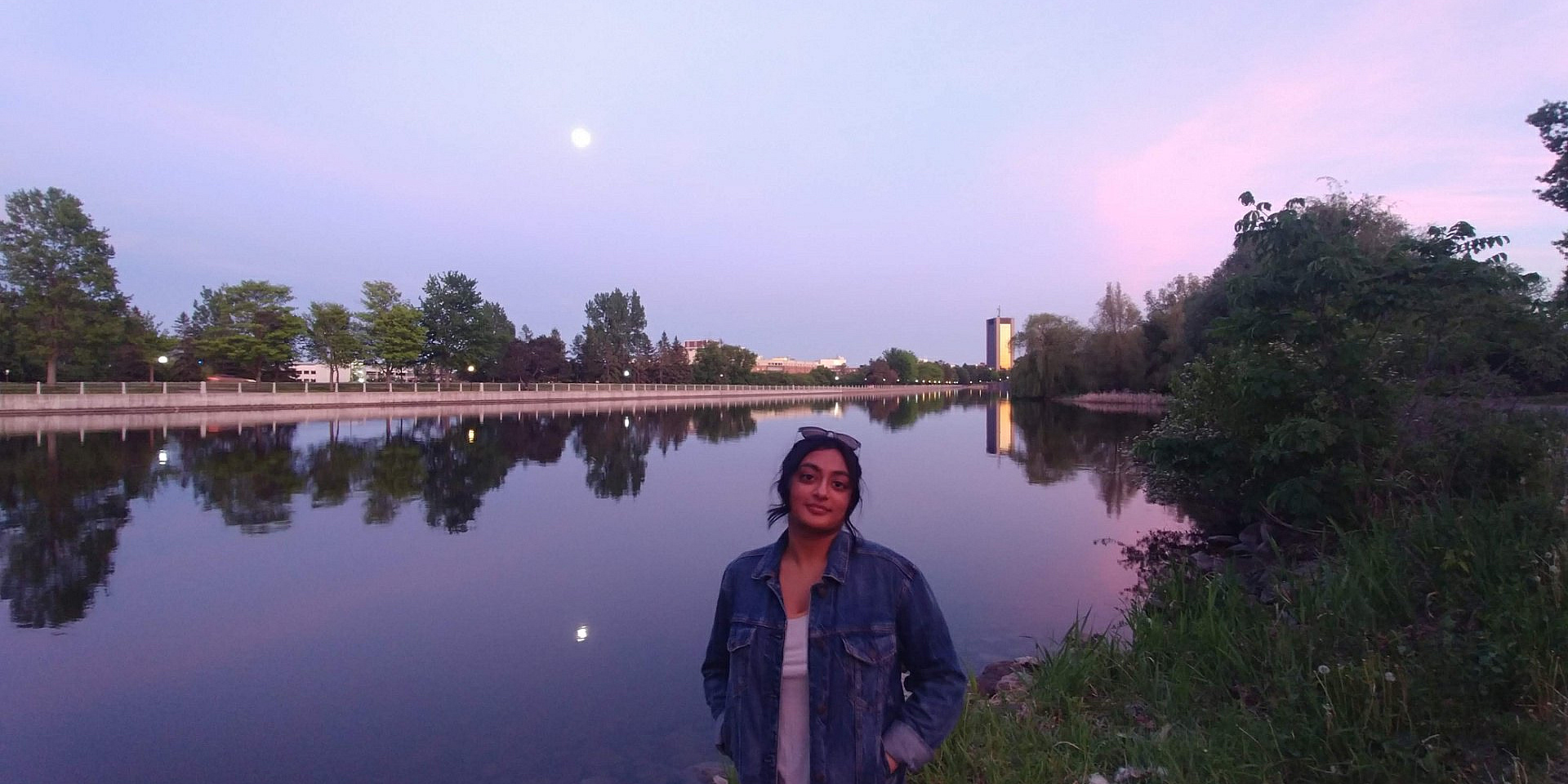 "In the middle of every difficulty lies opportunity" – Albert Einstein
This week's Humans of Telfer is Bhanuja Rastogi, a 3rd-year Finance student involved in several uOttawa clubs. She co-founded the Business Healthcare Society and is now its co-president. Furthermore, she is the Director of Finance at the Women in Management Network, as well as Vice-president of Finance for the Health Science Networking Association. On top of being part of clubs here at uOttawa, Bhanuja takes part in many activities such as soccer, hockey, and field hockey. It is by juggling various athletic and academic activities as well as numerous extracurricular roles and collaborations that she has learnt the importance of time management, teamwork, and communication.
Bhanuja's biggest inspiration is her older brother. "Seeing his passion, determination, and drive to accomplish what he wants, as well as his caring nature, has inspired me to challenge myself, pursue my goals and never give up," she says.
In addition to her brother, she also has Telfer to thank for providing her with so many opportunities. "I like how Telfer places an emphasis on community and inclusivity. Telfer supports its students in finding the right career path by providing networking events, career fairs, and school clubs. Those are what allowed me to find what I wanted my future career to look like." She urges students to step outside of their comfort zone and join as many clubs and sports teams as possible.
Bhanuja wants to use her knowledge and experience in finance to land her dream job in the healthcare industry. Being surrounded by friends and parents who work in the healthcare industry and having and gained experience as a volunteer at her local hospital, she knows this is exactly where she wants to be. "Volunteering made me see the impact a simple conversation or glass of water can have, and I have realized that what I want is a career in which I can help people and make a difference."
– Bhanuja Rastogi, 3rd-year Finance student, Co-president/Co-founder, Business Healthcare Society, Director of Finance, Women in Management Network, and Vice-president of Finance, Health Science Networking Association
Inspired by Brandon Stanton's Humans of New York, this weekly feature of the Telfer Career Blog will contain photography of individuals from the Telfer School of Management community and a corresponding narrative that gives us a glimpse into their lives.