The Growcer Impact: Telfer Alumni Develop Solution for Food Insecurity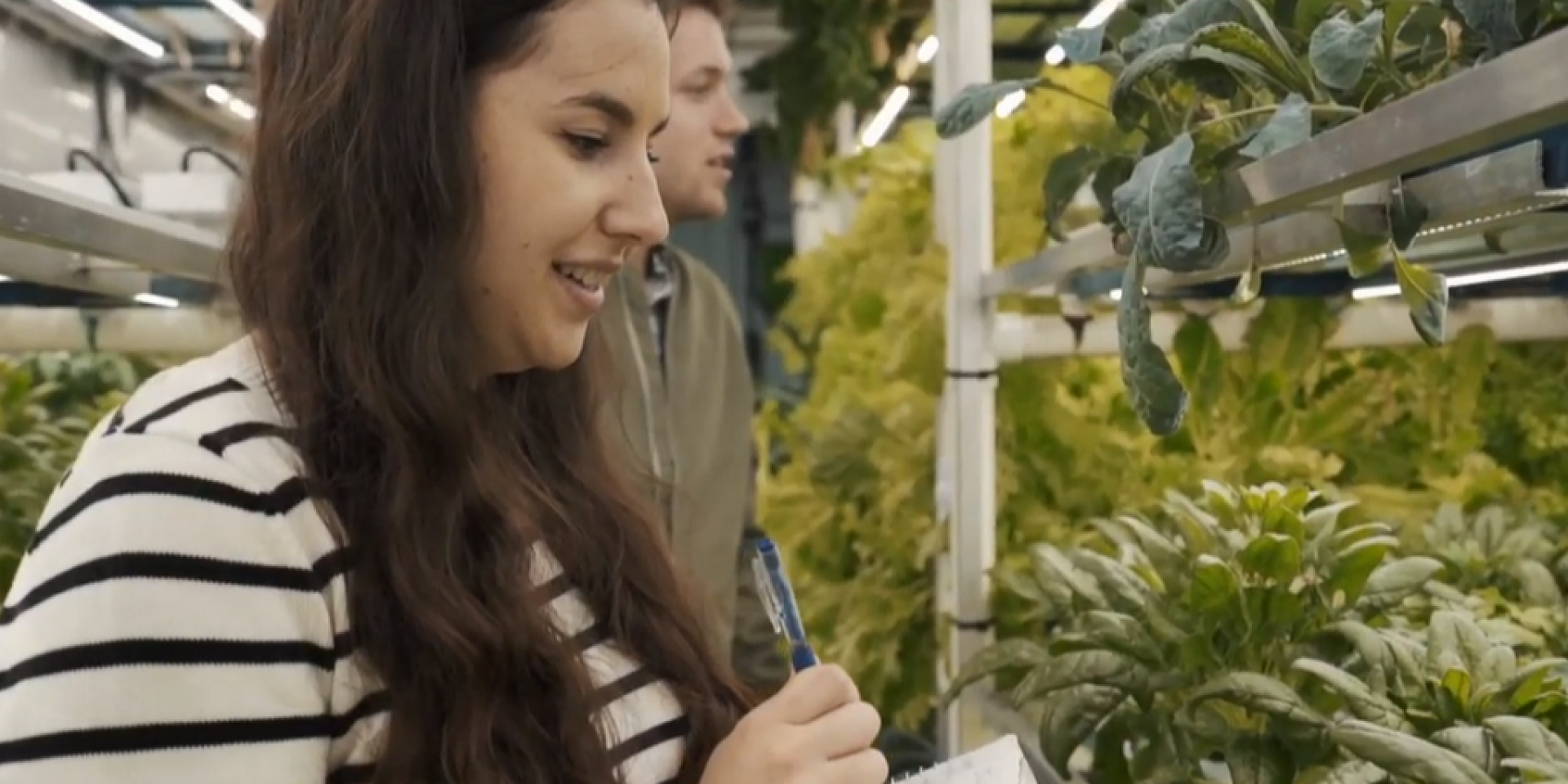 At the Telfer School of Management at the University of Ottawa, we believe that it is through hands-on learning experiences and community support that we can help our students reach their goals, accelerate their careers and make a positive impact on our collective future.
This is the case for The Growcer Inc. - an Ottawa-based social enterprise co-founded by Corey Ellis and Alida Burke, two Telfer BCom Alumni. The pair came up with the idea for their modular hydroponic growing systems after having visited remote communities who face food insecurity in Northern Canada.
The plug-and-play hydroponic system gives produce everything it needs to grow in a controlled environment, built inside retrofitted shipping containers. These enable northern communities, schools, Indigenous and regional governments, as well as other businesses and non-profit organizations to develop more self-reliant and sustainable local food systems.
Through Telfer opportunities and extra-curricular activities such as the E-Foundry course and Enactus, Corey and Alida were able to travel the world, understand the challenges communities face, and build their business. Enactus is a student-led organization that uses the power of entrepreneurship and business, to help solve social problems. In 2017, the University of Ottawa became one of The Grower's first customers and acquired one of the systems to grow local food that's now being served in our own cafeteria.
Now, The Growcer has over 15 employees and operates out of Invest Ottawa's accelerator program at Bayview Yards.
Find out more about The Growcer Inc.
Find out more about our Entrepreneurship at Telfer.
Find out about uOttawa's Enactus Chapter.