Telfer MBA team finishes in First Place at the Diversity and Inclusion MBA Case Competition 2019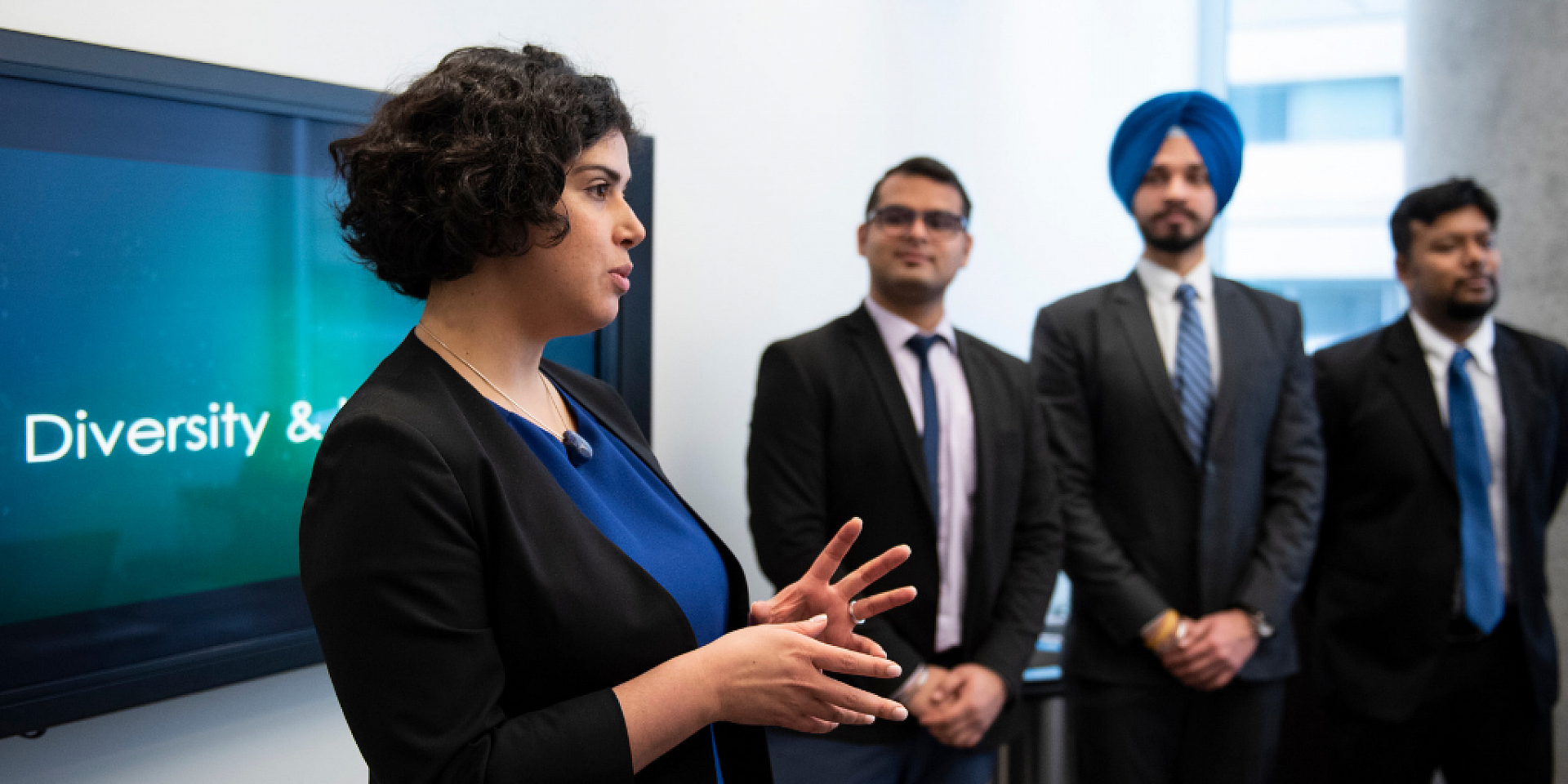 Three MBA and one MHA student from the Telfer School of Management at the University of Ottawa teamed up to place first in the 3rd annual Diversity and Inclusion MBA Case Competition co-hosted by Telfer, EDC, and Deloitte.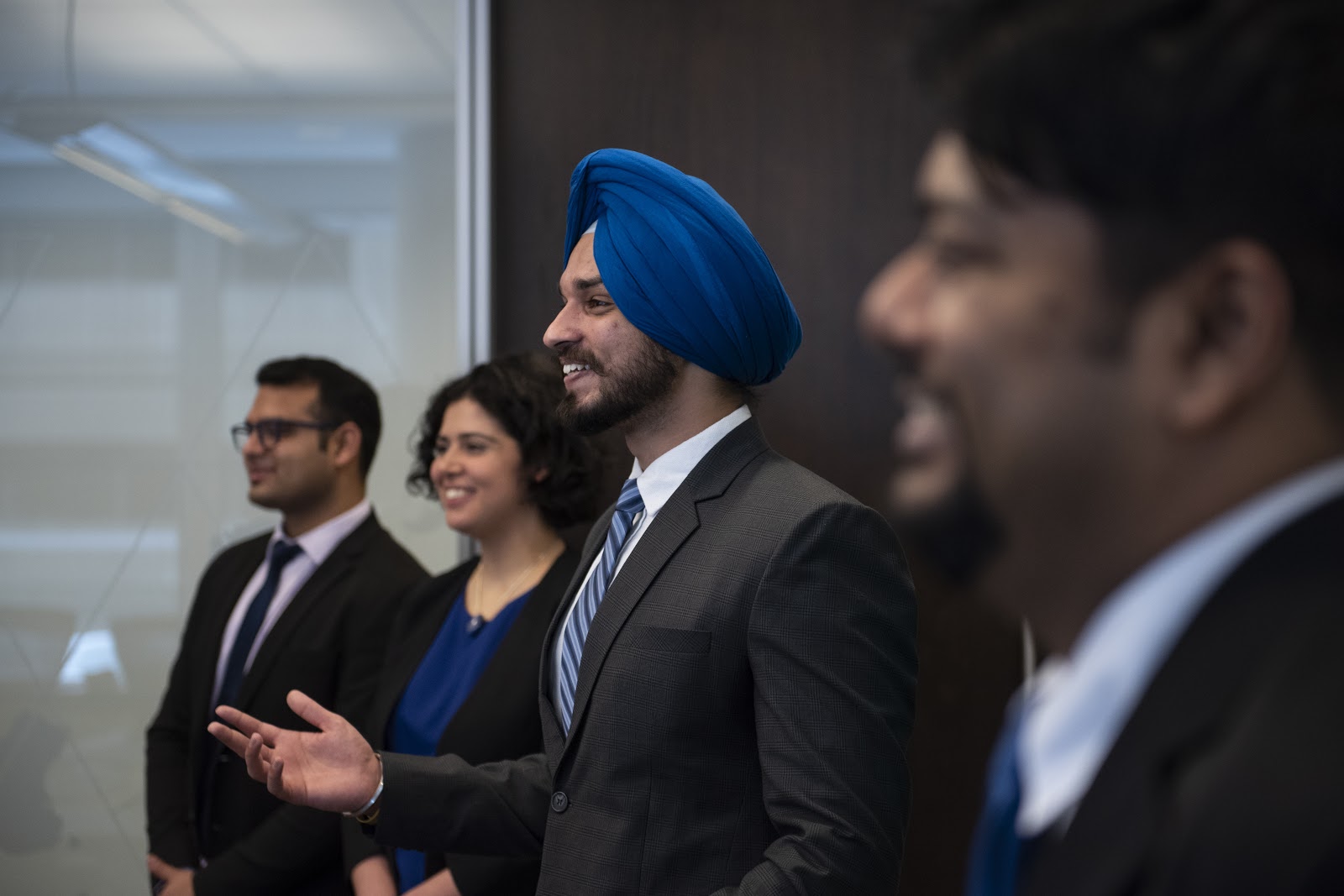 Students Anya Marion, Daman Preet Singh, Nazmus Saqib Tasin, and Sidharth Mahajan claimed the top prize of $5,000 while their colleagues from John Molson School of Business and Rowe School of Business placed 2nd and 3rd, respectively winning cash prizes of $2,500 and $1,500.
The competition took place at EDC, where eight teams from universities across Canada converged for a full day of case cracking on the theme of Diversity and Inclusion.
Beedie School of Business — Simon Fraser University
DeGroote School of Business — McMaster University
John Molson School of Business — Concordia University
Lazaridis School of Business and Economics — Wilfrid Laurier University
Rotman School of Management — University of Toronto
Rowe School of Business — Dalhousie University
Ted Rogers School of Management — Ryerson University
Telfer School of Management — University of Ottawa
Without access to the internet, the teams were asked to find human resources solutions and strategies for AGNICO EAGLE, a gold mine located in Meadowbank, Nunavut, Canada. The gold mine has been experiencing absenteeism and turnover within the Inuit workforce. Each team had to develop a plan in order to retain and increase the number of Inuit employees. Once the time was over, each team got to present to our panel of judges comprised of EDC and Deloitte members. Four finalists were then selected to participate in the second round of the case, where they were presented with a challenge to recruit a minimum of 500 new Agnico Eagle employees who would be working in two new operations while having the same culture, respect, and mentality that had made them successful in the past.
The four finalists gave a final presentation in front of the judges and their peers, volunteers, and community members who came to attend before heading back to the Telfer School of Management where a reception was held to announce the winners.
We would like to take this opportunity to thank all the participants who travelled to Ottawa to compete, our judges who provided the students with valuable insights and feedback, our amazing volunteers who were instrumental in the coordination of the day, as well as our two amazing co-sponsors, EDC and Deloitte who went above and beyond to make this competition a success.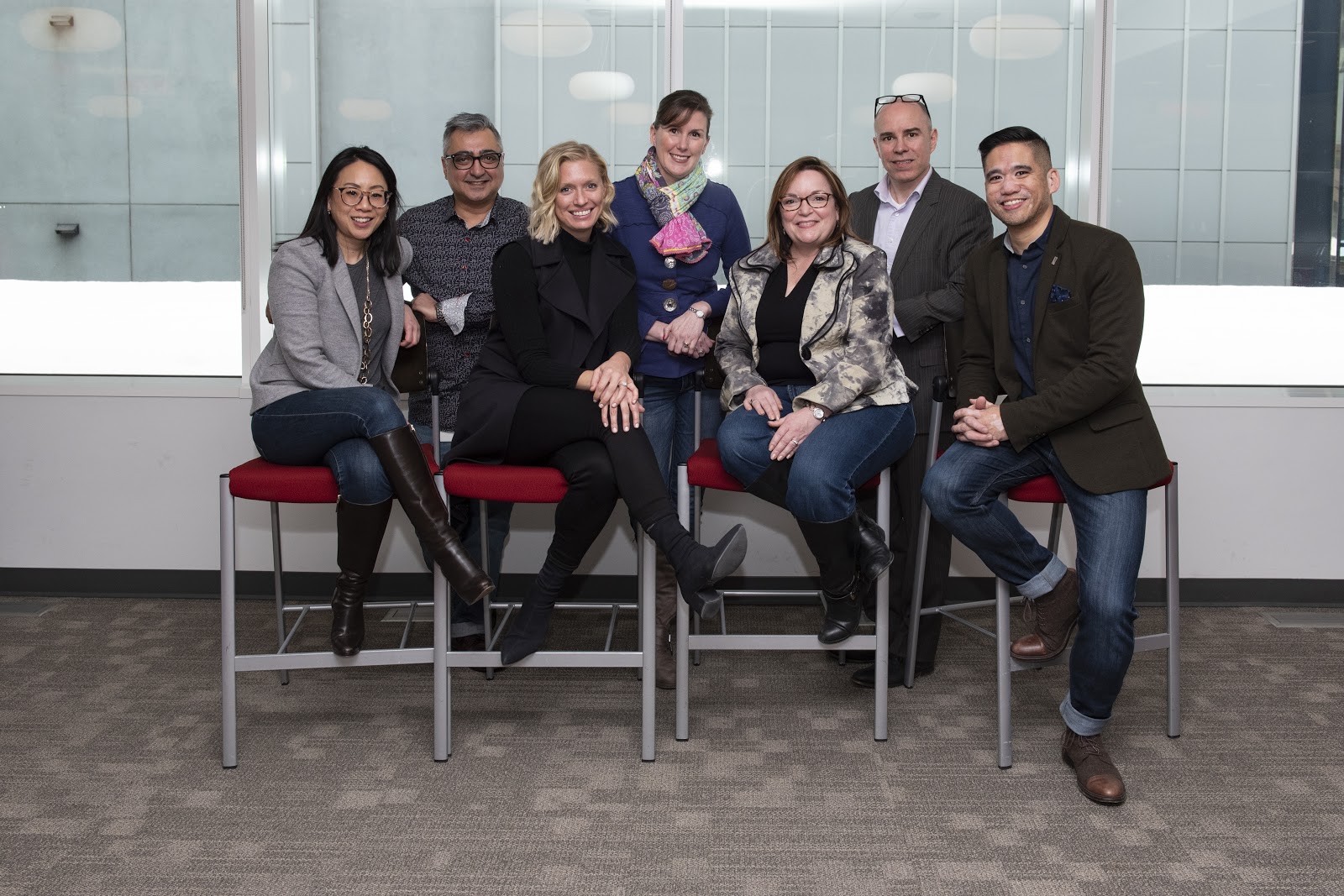 (Judges from left to right):
Kat Lee (Deloitte) Senior Manager, Human Capital Consulting
Raj Mudhar (Deloitte) - National Director, Agile & DevOps Consulting
Emily Boudreau (Deloitte) - Senior Manager, Human Capital Consulting
Liane Nickerson (EDC) - Director, Workforce Strategy and Culture
Patricia Vincent (EDC) - Vice President, Talent, Learning & Culture
Michael Machabee (EDC) - Director, Portfolio Management and one of EDC's 2018 D&I Ambassador Award nominees
Joe Rios (EDC) - Manager, Exporter Outreach and one of EDC's 2018 D&I Ambassador Award recipients
Not pictured: Stephen Harrington (Deloitte), Senior Manager, Human Capital Consulting