Place à la jeunesse: A Learning Opportunity Like no Other for Franco-Ontarian Students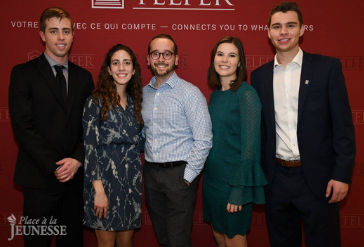 This year marks the 15th edition of Place à la jeunesse, which takes place on Saturday, November 10, 2018, at the Desmarais Building of the University of Ottawa. Place à la jeunesse is an annual business case competition that brings together over 90 students from French high schools across the province of Ontario. For the members of the organizing committee, the ultimate goal of this competition is to foster Francophone pride in the next generation and to help them develop their business acumen.
The day of the competition unfolds as follows: participants are given 3 hours to read, analyze and solve complex business cases in the following four areas: marketing, entrepreneurship, accounting and debate. They then present their innovative solutions to a panel of judges made up of business professionals in Ottawa, as well as alumni, students and professors from the Telfer School of Management.
This year, we have the honour to welcome MP Mona Fortier and Senator Lucie Moncion. In addition, professionals from accounting firms such as Deloitte and Marcil Lavallée will judge the entrepreneurship and accounting disciplines. The marketing component will welcome alumni of the Telfer School of Management. In addition to the opportunity to interact with these expert judges from the Francophone business community, Place à la jeunesse offers several scholarships to the winners. To date, more than $1 million has been awarded in scholarships!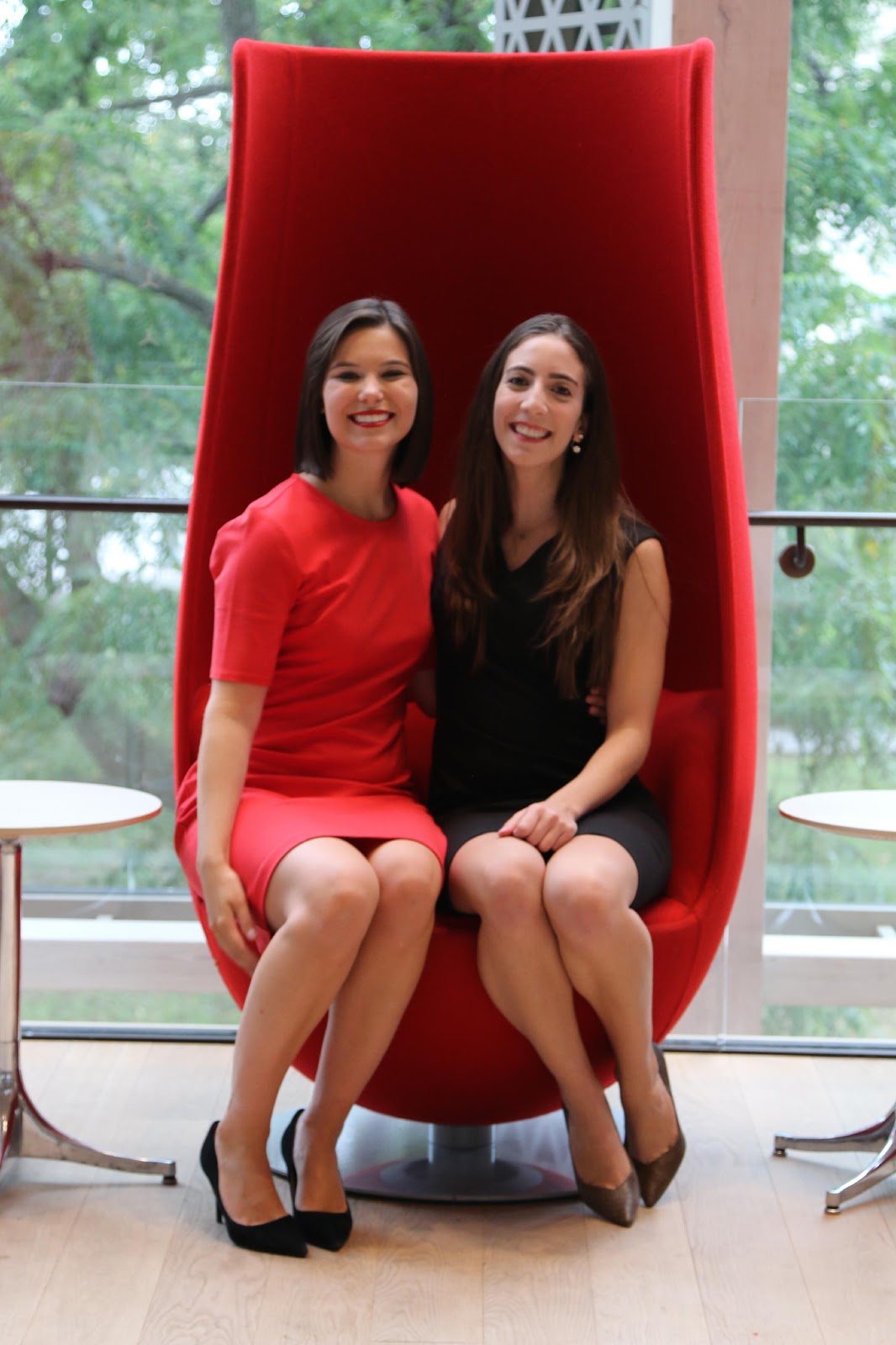 "Kassandra [Tannouri] and I met in high school at a Franco-Ontarian gathering. We both ended up at the Telfer School of Management, because we decided to pursue our university studies in French. We quickly jumped at the opportunity to get involved in the great initiative that is Place à la jeunesse! For both of us, it is important to promote our Francophone pride and the opportunity to express ourselves in French at all times. We are back for a third year as co-presidents to organize the 15th edition of the competition!" - Camille Sigouin, Co-President, Place à la jeunesse 2018.
---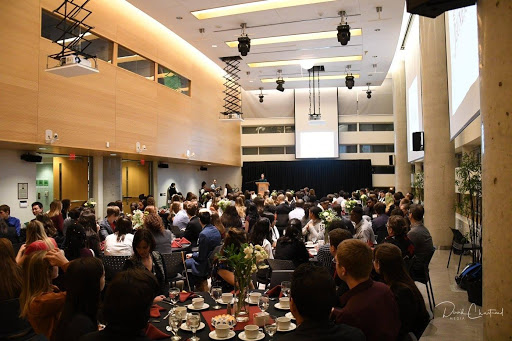 Closing gala and awards ceremony at the 14th edition of the competition, in November 2017.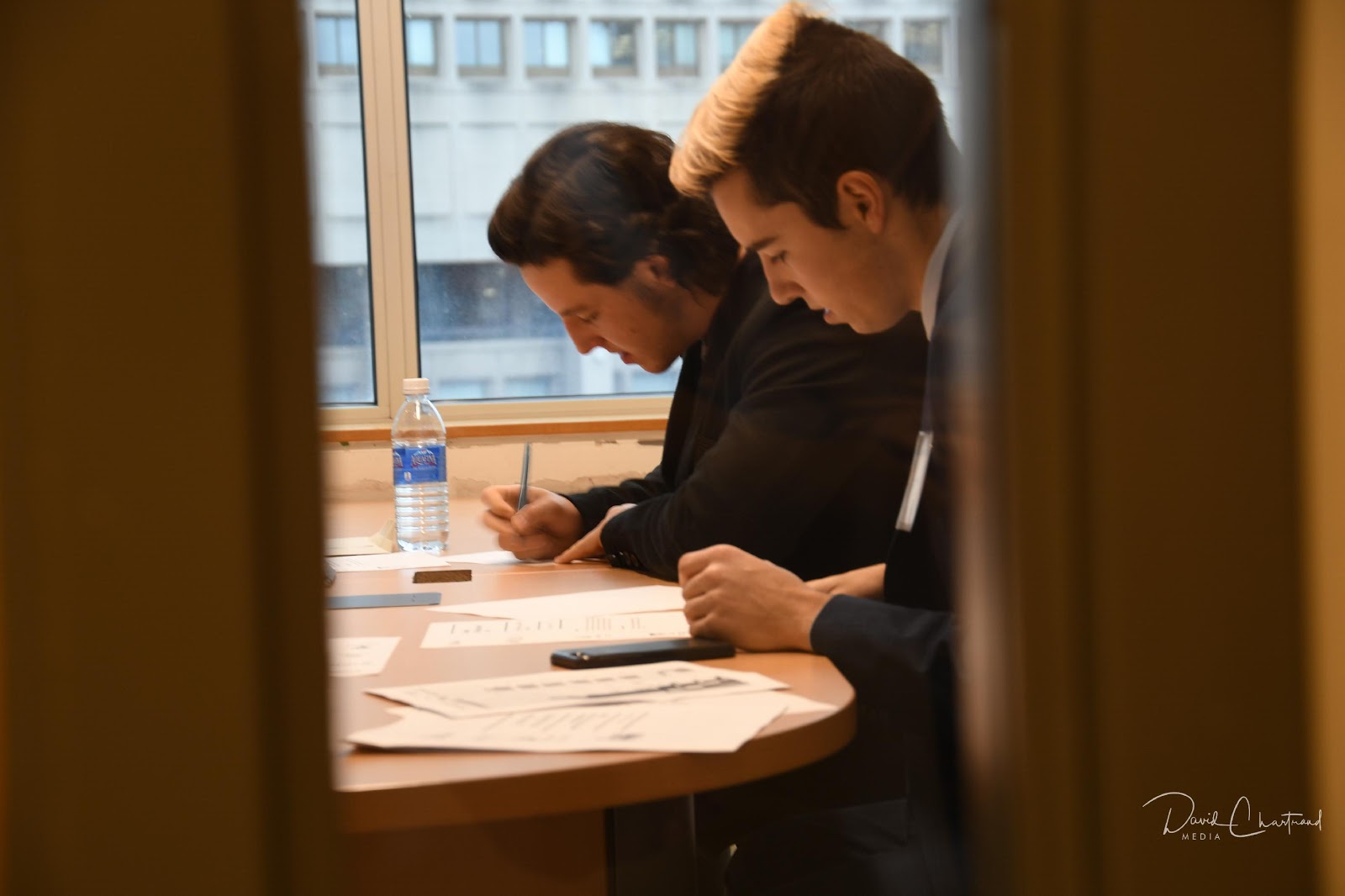 Two students part of the debate team, during their preparation period.
In conclusion, Place à la jeunesse offers students much more than a case competition and scholarships. It is really a chance to acquire and develop skills in an entirely French environment while fostering a passion for commerce!
Check out this quick overview of the Place à la jeunesse competition, which we hope will spark your interest.
This competition and opportunity for academic development offered to young Francophones across Ontario would not be possible without our dedicated sponsors and partners. We are very grateful to: