Tips and Services for First-Year Telfer Students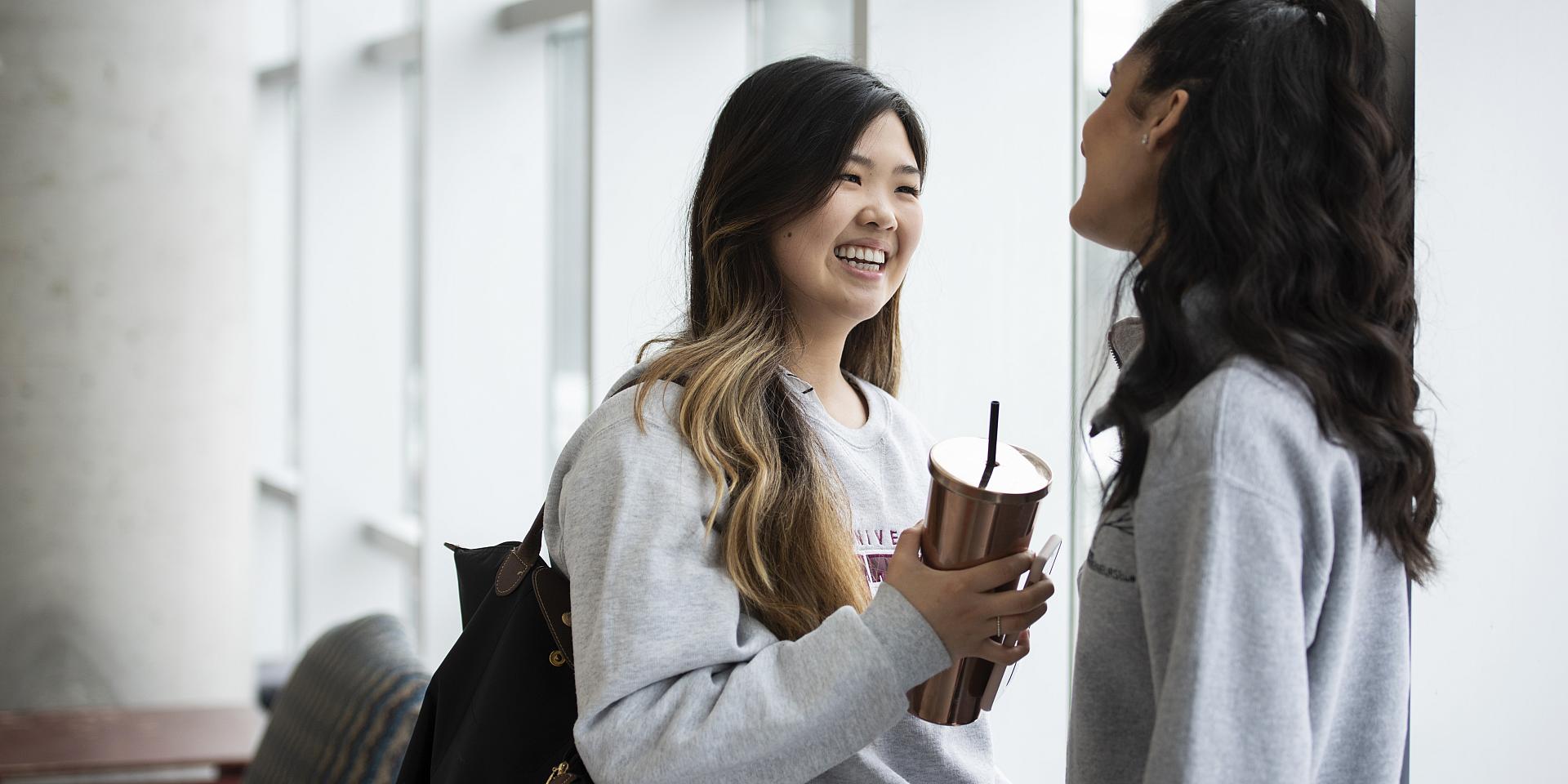 Since you are new to the Telfer School, we wanted to provide some helpful tips and resources for your next four or more years at the University of Ottawa. Starting a new life at university is a great milestone in your life. This new experience can be exciting, scary, fun, and nerve-wracking, and there are so many things to think about.
Let's get you started by setting you up with a list of these kinds of things right here:
Living with roommates in residence: When moving into residence, you may be living with a new roommate or two. This is a big change for everybody, which is why uOttawa prepared a list of roommate tips to help you achieve your best #reslife.
Familiarize yourself with our campus: Welcome to your new home away from home! The uOttawa campus can appear large and daunting at first, but we have a useful list to help you become better acquainted with the campus.
Choose an orientation activity: Choose from a list of orientation times to learn about adjusting to your new home. You can attend a university-wide session, or learn more about your specific faculty.
Find your new favourite grub hub: Here is a list of the top 5 food places on campus so you can find your new favourite spot to eat.
Navigate around campus: Not the best at directions? That's okay - find your way around campus with our interactive map.
Learn about SASS: SASS (Student Academic Success Services) is a free network of services designed to provide tools and information to guide you on a path to academic success. These services include student mentoring, counselling, coaching, academic writing help, and academic accommodations.
Take a break with pet therapy: That's right - there is a spot on campus where you can unwind and spend time with dogs! Keep an eye on the uOttawa pet therapy schedule for the next puppy lovin' session.
Keep track of important dates: From exams to breaks, this link will be your best friend when you need a quick answer.
Get ready for the Great Rivalry: At the University of Ottawa, we take pride in our school, especially when it comes to sports. We aren't the only university in the city, which means we have a rival: Carleton University. Gee-Gees vs. Ravens games are some of the most exciting events of the year, so make sure you grab your garnet and grey!
Understand your uOttawa gym membership: As a student at the university, you are welcome to use the two gyms on campus - Montpetit and Minto Sports Complex. There are quite a few perks that come with having a uOttawa gym membership, so take advantage of them while you can!
Stay active with uOttawa Health Services: The university's Health Services offer many free activities to provide a study break and encourage well-being with yoga, cooking, reiki, meditation and more.
Meet with a Telfer representative: We have a handful of staff members at Telfer who offer advice to first-year students. Set up an appointment with one of our representatives to chat about academic life, extra-curricular activities, schedule balance and more.
We hope you have an amazing first year at the Telfer School of Management. We are available to answer any questions or concerns while you complete your studies.
As you can see there are many fun activities and perks to keep up with at the university. Feel free to come back to this list anytime!