High-Achieving First Year Students Receive Dean's Leadership Scholarship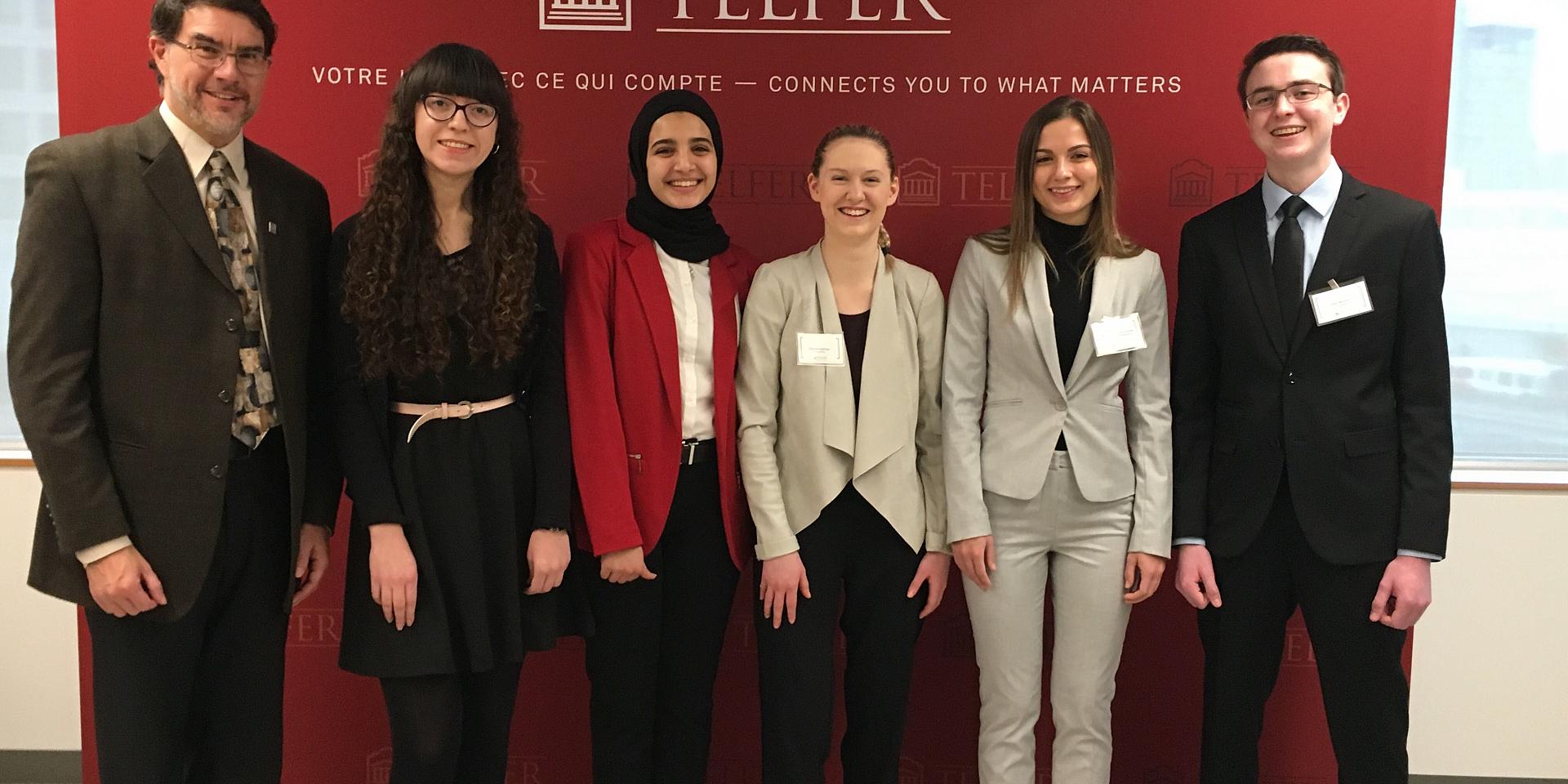 In recognition of Telfer's 50th Jubilee celebration, the Student Services Centre organized a special surprise for a handful of high-achieving students.
On Thursday morning, November 29th, five first-year students in the Bachelor of Commerce program were invited to a meeting with Dean Julien. These students were surprised to be awarded the Dean's Leadership Scholarship with a value of $2000 each, for their excellent academic standing. Congratulations to Marie Chloé Andréa Nadon Sabourin, Victoria Sullivan, Collin Murphy, Toleen Taimah, and Naomi Kixmoller-Gosley.
As First Years, students have to navigate through classes, clubs, networking events, extracurriculars, and jobs all while adapting to university life. These young adults are hardworking, intelligent individuals who benefit from the mentorship and career development opportunities offered throughout their undergraduate studies at the Telfer School of Management.
These students received some advice from Dean Julien on how best to navigate through their remaining years of study - he advised them on the importance of networking and being active on campus in order to build up their resumes and enhance their professional portfolios.
Congratulations, and we look forward to seeing what our students will continue to accomplish while at the Telfer School.