When and How Should Family Members Be Promoted in the Family Business? - Excerpt from Enabling Next Generation Legacies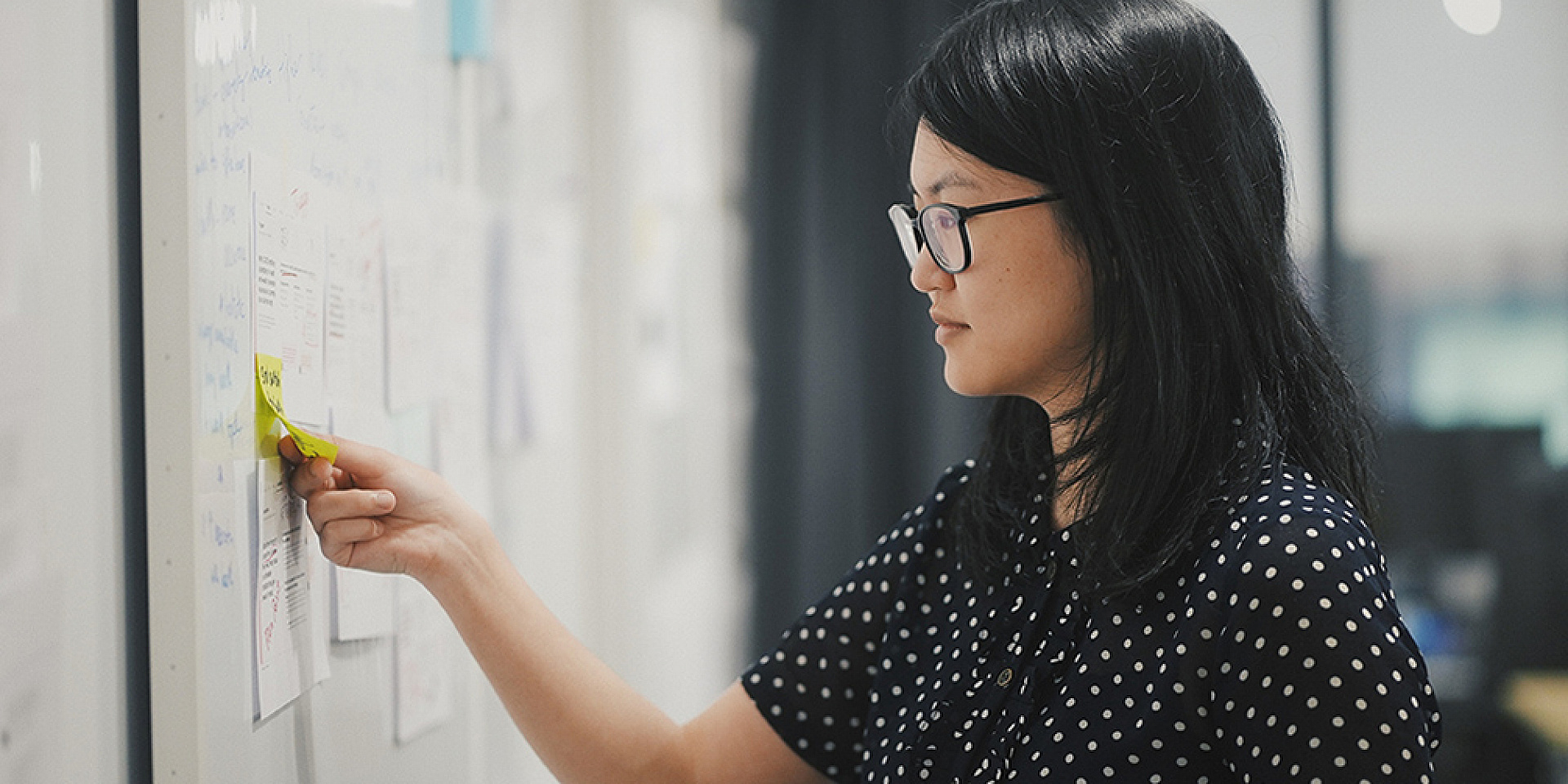 In the coming months, The Telfer Knowledge Hub is featuring select parts from Enabling Next Generation Legacies: 35 Questions That Next Generation Members in Enterprising Families Ask.
T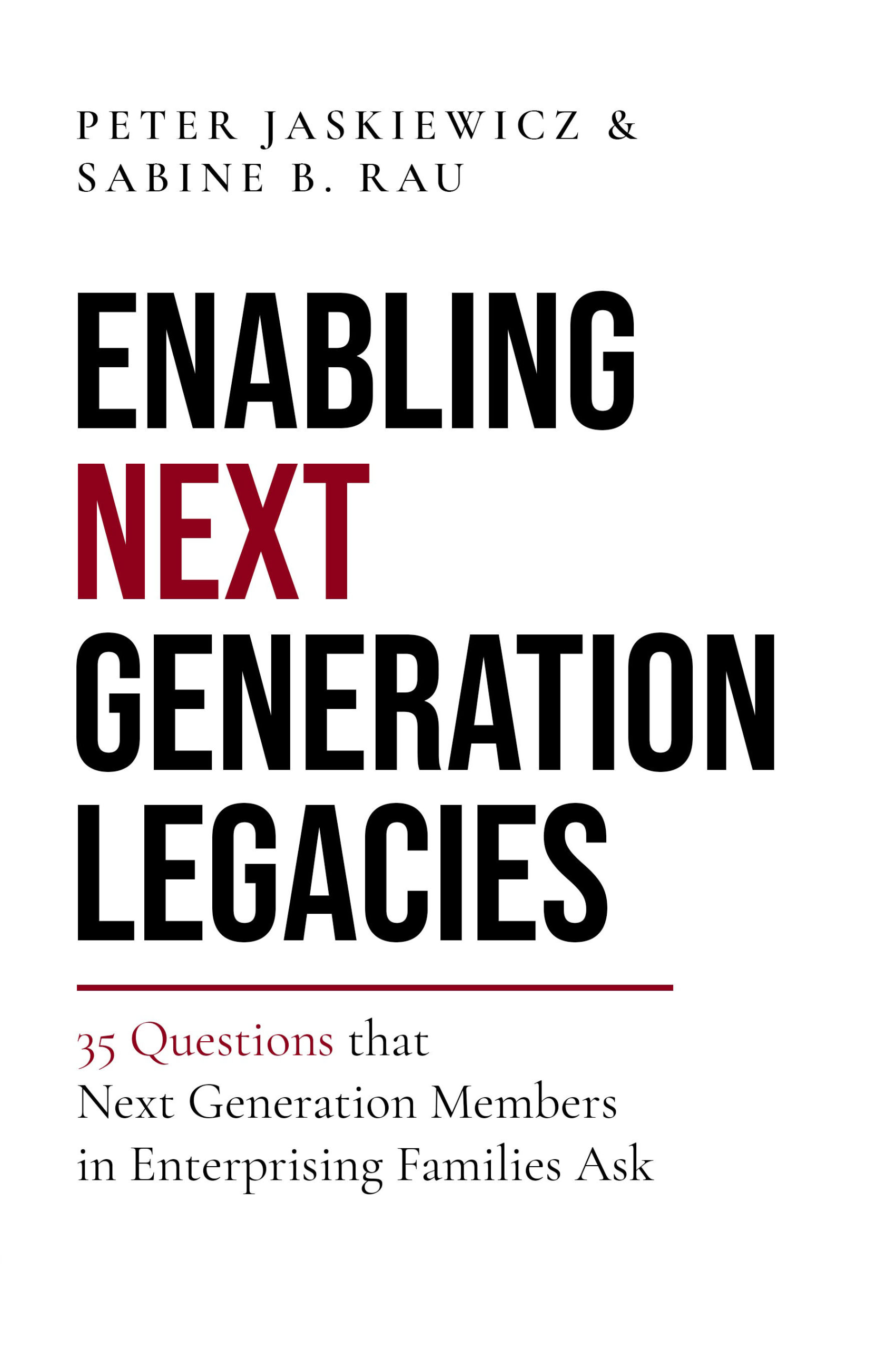 he result of years of international research and practical experience, Enabling Next Generation Legacies delves into the unique challenges that confront family businesses.
Telfer Professors Peter Jaskiewicz. Director of the Family Enterprise Legacy Institute (FELI), and Sabine Rau, collaborator at FELI, have brought together the world's leading academics, practitioners, and enterprising families to answer the most pressing questions faced by Next Generation members in a short and concise, yet meaningful way.
The book consists of best practices, real-life examples, and additional critical questions for reflection from nearly 100 contributors from 27 different countries. Expert commentaries come from members of the world's leading family businesses including Auchan (France), Saputo (Canada), and Sabra (Israel), as well as from various academic experts from business schools around the globe like Kellogg, IMD, and INSEAD.
Below, read a commentary to a pressing question by a fourth generation member of a Malaysian family business.
When and How Should Family Members Be Promoted in the Family Business?
Commentary by Yoon Li Yong, Malaysia
Our family business, Royal Selangor International, is located in Kuala Lumpur, Malaysia. My great-grandfather started it in 1885. He was a tinsmith in the growing tin industry and began making products for households. We have never mined or smelted tin. Instead, we focus on adding value to tin. Our business has a strong brand and makes beautiful home products, many of which were designed in our workshop. The third generation was my father and three siblings. This generation internationalized the business to Europe, Australia, and the U.S. in the 1970s and built a network of offices, distributors, and wholesalers.
Today, we have a total of about 600 employees with most of us based in Kuala Lumpur. The family business is still privately held, and we have completed succession to the fourth generation. In our industry, product life cycles are long. Some of our evergreen products are twenty years old. However, the industry has shifted over the last thirty years; living has become less formal. The household items and gifts industry has, therefore, gone through some consolidation with brands either being bought out or shuttered. One has to be very passionate to work in this business but, then again, being constantly surrounded with beautiful things is a pretty good motivation.
In the fourth (my) generation, most of my relatives have been in some way or form involved in the business. Today, only two of us—my cousin and I—work full time in the business. I am the managing director; he is the executive director. I was an engineer by training before I did my MBA in 2004. In 2005 I joined the business as a retail manager for a few years before taking over product, manufacturing, and marketing as a general manager. From there, I worked my way up to where I am now. So, how are family members hired and promoted? Let me highlight our rules and our values.
Our Rules
Every family member has to work elsewhere for at least two years after leaving school.
If a family member is good at what they are doing and fits the company's needs, they might be invited to work here.
We engage our nonfamily directors and managers for hiring family members.
Once a family member is invited, they apply for a vacant position and undergo the standard recruitment process.
Every family hire reports to their head of department, who may not be a family member.
Every family hire starts as a regular team member.
If the head of the department is a nonfamily manager, they make promotion decisions, and twice a year, they review possible promotions and provide employees with feedback. On average, we promote good employees every two to two-and-a-half years. The family council, however, can fast-track family members who excel in their jobs.
Our Values
Our family council includes six members elected every three years from eligible voting members of the family forum. We organize a large family retreat every eighteen months. At every second retreat, we elect a new family council. A critical outcome of past retreats was the creation of our family charter. Our philosophy is to work together to generate solutions that meet the needs of both the business and the family. We communicate, work together, and practice integrity and love. We see our most important priority as remaining united as a family through spending time together and providing understanding and support to each other. We should maintain a balance of work, family, and play. We encourage family members to contribute views and ideas, to ensure participation regardless of age or experience. We recognise our responsibilities to resolve conflict through a process, to listen and communicate, and to unite in the face of external threats. We value our success, history, and legacy; and through our family council and family forum we work to pass on to the next generations what has been so ably passed on to us.
Our Family Vision
Our Family Vision is to propagate the Royal Selangor name globally to be synonymous with pewter and good design leading to a vital and dynamic brand. We recognise that employees are a valuable asset. We will recruit, develop, and retain outstanding talent, both family and nonfamily, based on merit. The business will continue to be majority-owned by the family, in order to maintain the legacy of Royal Selangor. The board of directors will have family and nonfamily members. Family members not directly involved will have their views and interests represented through an active family council, and an evolving charter of good family governance. The business will be a good corporate citizen through its interaction with the community.
Questions for Further Reflection
Are you familiar with the history of your family business promoting family members?
Do you agree with the practice of promoting family members in your family business?
Do you think this practice should be updated? If so, how?
Do you have a family constitution/charter detailing how family members are hired and promoted?
If you want to be promoted, as a Next Gen, within your family business, what do you do?
How do nonfamily managers and board members see the practice of promoting family members?
---
Enabling Next Generation Legacies: 35 Questions That Next Generation Members in Enterprising Families Ask is now available in eBook and hardcopy. All royalties from Enabling Next Generation Legacies go towards the University of Ottawa's Telfer Fund, helping students in need. Learn more at www.35questions.com.