5 Reasons Why You Should Join an Internship Program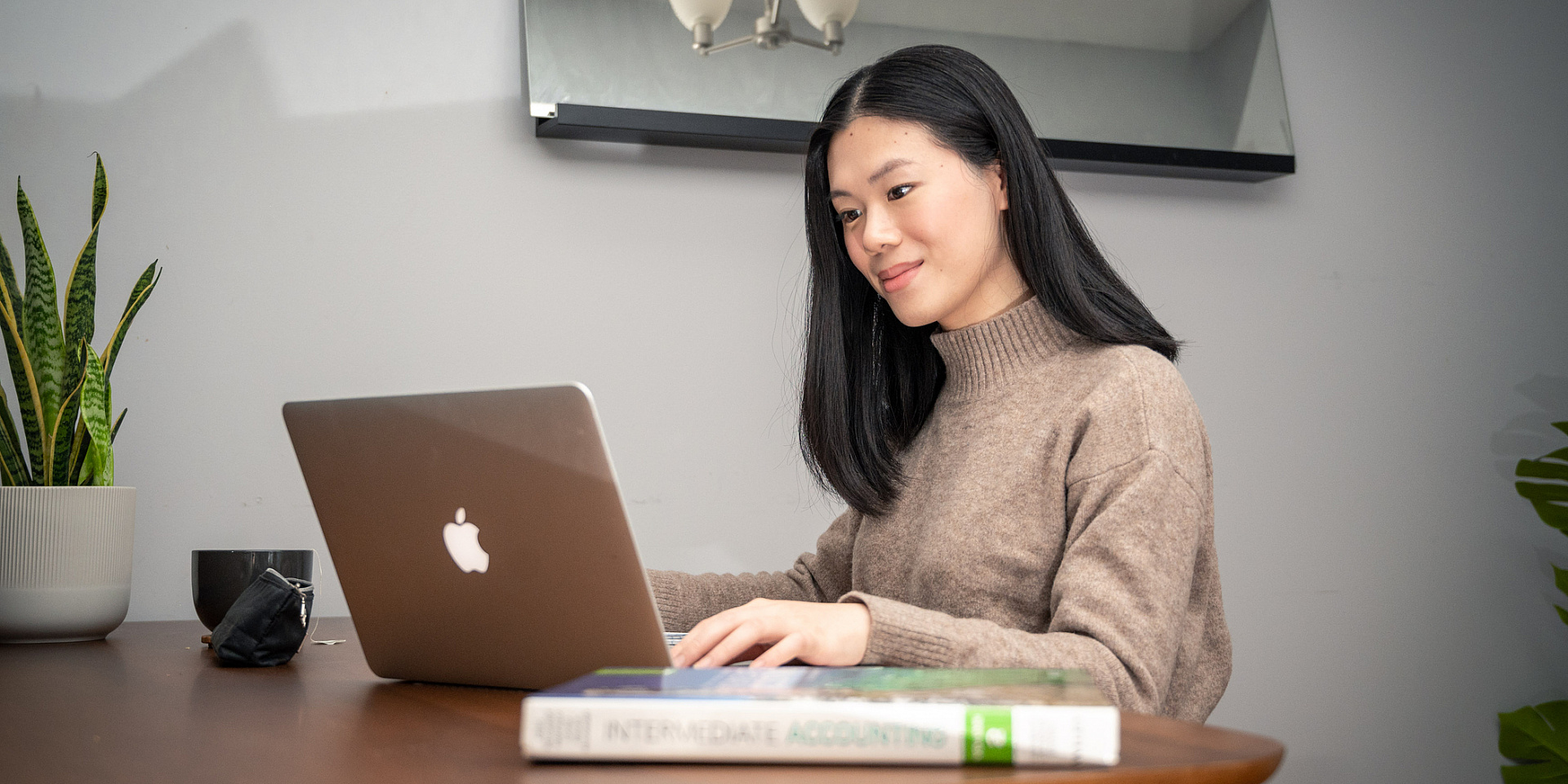 by Krystal Wiltshire
4th-year BCom student, Marketing
An internship program is important because it can expose you to new skills and experiences that you would not have learned otherwise during your studies. Besides, you need to think of new ways to set yourself apart from your equally qualified peers in the super-competitive job market.
Graduates with relevant work experience tend to be more valued by employers. According to Monster.com, a survey conducted by Michigan State University's Collegiate Employment Research Institute found that 57% of companies use internship programs to recruit for full-time employment. Often, as a student, it can be difficult to gain experience in your field of study, so internships, mentorship programs, volunteering, and work terms are the best options to gain relevant experience.
A Co-operative Education Program is a widely available option at many universities for students to gain work experience while studying, however not all students will get accepted. Fortunately, the Telfer School of Management offers students the Connexions Program as an alternative option to gain work experience.
What is the Connexions Program?
Supported by the Telfer Career Centre, the Connexions Program allows you to gain work experience in an organization that is related to your field of study. This voluntary internship program allows you to build the fundamental skills needed to fill the gap between your university studies and your future professional career. You work one day a week for 12 weeks in the organization of your choosing. To complete the internship, you must pass your employer evaluations and final report. In exchange, you are rewarded with three ADM units, the equivalent of one course.
How Does It Work?
The Connexions program is offered in the fall, winter, and summer terms and is designed for students who are not enrolled in the CO-OP Program. To be eligible, you must complete all of your first and second-year common core courses within your program of study and have a CGPA of 6.0 or higher. You can complete up to two Connexions internships which will count towards ADM 4904 and/or ADM 4905 courses.
How To Find an Internship?
The Connexions Program has a long list of approved companies, including a big four consulting firm, government institutions, banks, insurance companies, and startups. Examples of companies include Deloitte, Royal Bank of Canada, and The Entrepreneurship Hub at the University of Ottawa.
However, the one significant difference between a CO-OP placement and this internship program is that Connexions does not have a matching process. Therefore, it is up to you to find an employer and secure your internship. To do this, you need to have a strong marketing application package to present to employers. This package includes your resumé, cover letter, and LinkedIn profile. Make an appointment with the Career Centre to help you create a marketing package that will support you in your job search.
Once you have applied to several positions, make sure you prepare for the interview. Look up basic information about the company such as their products or services, leadership team, and any recent news or achievements on their social media channels. You might be asked these questions during the interview and you can also use this information to come up with a few questions of your own. Asking questions to your interviewer will make you come across as informed and passionate about the company. If you need practice, make an appointment with the Career Centre's career counsellor to discuss proper preparation techniques or do a mock interview.
Examples of Internships
There are many different tasks and projects you could perform during your internship. If you're working in the financial services industry, you could be helping with internal and external audit preparation, analyzing financial statements, and preparing journal entries. If you're working in human resources, you could help screen and interview candidates, place job advertisements and conduct reference checks. If you're working in the marketing department at an organization, you might analyze current marketing trends, set up and maintain a sales funnel or create content for social media.
The Connexions Program is partnered with the Michaëlle Jean Centre for Global and Community Engagement as a Community Service Learning experience. This means that if you complete an internship with a non-profit organization, a government agency, a University of Ottawa department or a certain social enterprise, you will be eligible to record your hours as part of the Co-curricular Record (CCR). The CCR document is an official document that allows you to have your volunteer activities recognized on top of the ADM credits you will receive. You can track your work hours and use them to highlight your leadership experience on your resumé when applying to future job positions.
Why You Should Join an Internship Program
1. Relevant work experience
Job postings have a list of educational and minimum job experience to be considered for the position. If the skills and qualifications on your resumé closely match the job description, then you will have a higher chance of being called for an interview. An internship is a great opportunity to gain experience in your chosen field, participate in meetings, and perform tasks in a workplace environment.
2. Exposure to a variety of tasks
Some internships will allow you to perform a specific task each week while others will expose you to different company departments, projects, and people. You might do research for a new project, assist with a marketing campaign, or present in front of senior management.
3. Help guide career objectives
You can set both long-term and short-term goals for your internship and discuss with your employer what you hope to accomplish during your time in the organization. Employers have basic expectations from all their employees including interns, so it's important to work as if you're already a full-time employee. As a result, the employer will value your involvement and provide you with resources and mentorship to reach your goals.
4. Build a strong network
Working as an intern may allow you to meet a potential mentor. First, identify your professional goals to help you pick one or two people at your company you would like to build a relationship with. For example, if you hope to become a marketing coordinator after you graduate, then a current marketing coordinator or social media manager could be a great mentor. The best way to develop a relationship with a potential mentor is by asking them for a quick online coffee chat. You can continue this relationship by asking them to be your mentor or if they would like to keep in touch in the future. If you perform well during your internship and build relationships, the professionals you meet will be a valuable connection to you for future employment. Lastly, managers and mentors can be great references for you when you start applying for full-time roles because they can speak about your work ethic and the skills you developed while working for them.
5. Internship Program to Employee
Many hiring managers use internships as an interview process to determine which interns will be the right fit for future open positions. Human resources personnel and managers could observe you throughout the internship to decide whether or not you would be a great addition to the team. The Career Engagement Coordinator and the Connexions program manager have seen many students transition into paid part-time or full-time employment after completing the Connexions Program. If the organization you worked for has an open position that meets your qualifications, you could transition into a new role without an interview!
Conclusion
The Connexions Program gives you valuable work experience in your field of study and a larger perspective of your career interests and options in the job market. Participate in this internship program to gain relevant experience, gain exposure to a variety of projects, further your career goals, build a network and possibly transition into the career you want. This is a great way to boost your qualifications on your resumé to become more attractive to employers upon graduation. If you are interested and would like to apply, visit the Connexions Program website for more information.