Humans of Telfer – Charles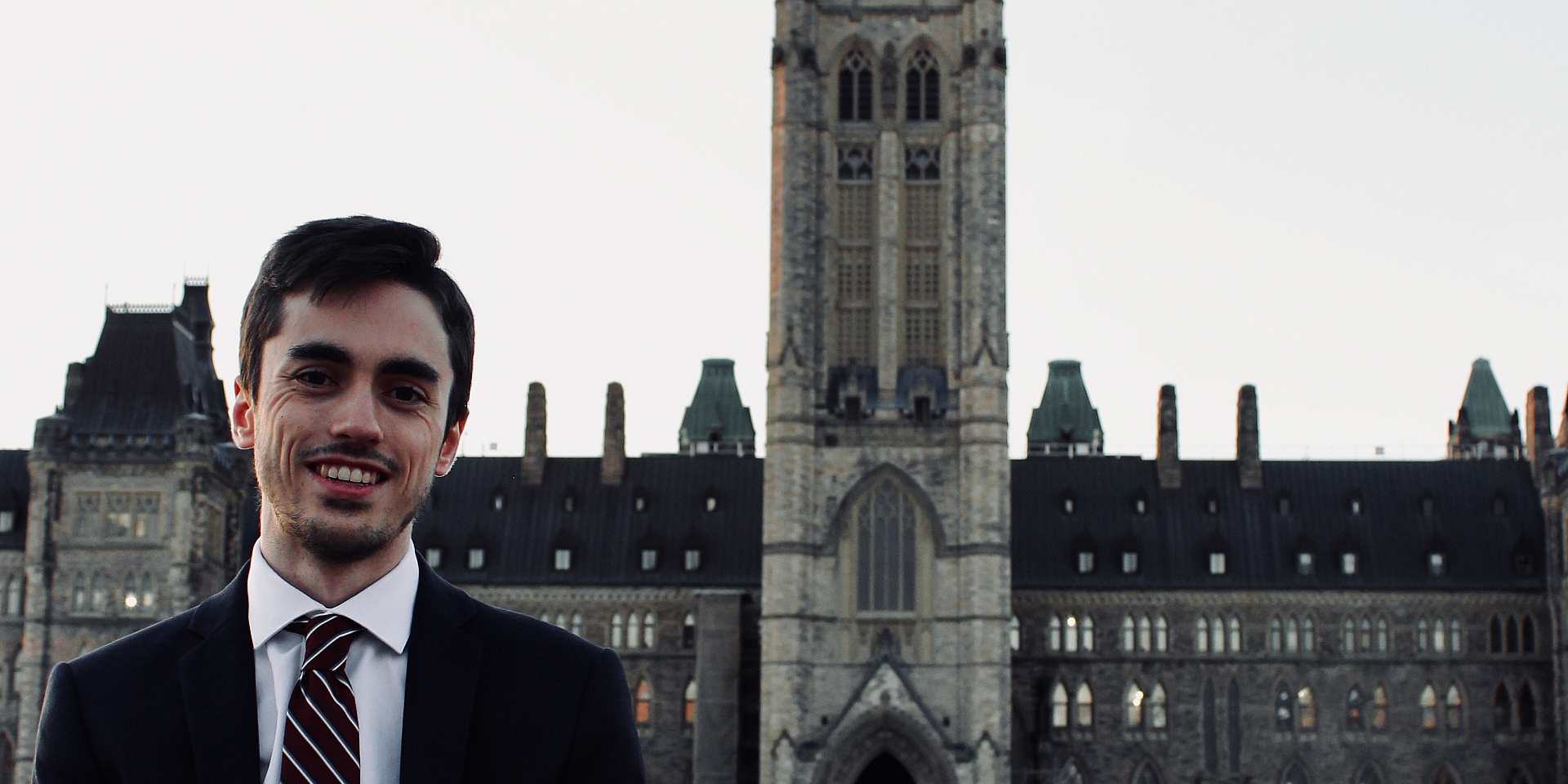 Q. What is your best memory of Telfer?
A. "The case competitions, without a doubt. In my first year, I had the opportunity to participate in the Marketing Happening and then the Jeux du Commerce (JDC). This year, I am the co-coordinator of the JDCs and am bringing over 85 delegates to the largest case competition in Eastern Canada. This role not only allows me to oversee the delegation, but also to carry out amazing side projects such as a fundraiser for the David Suzuki Foundation and an awareness video for Canadian Blood Services. For me, going to college is more than just going to class: it's also about putting theory into practice in real-world situations, meeting colleagues from other universities and growing professionally."
Q. How has Telfer transformed you as a business student?
A. "Telfer has had a great impact on my academic journey because of its global perspective, enriched by its local actions. The branding that Telfer has adopted is not just a facade: during my four years at Telfer, I was able to take advantage of a variety of opportunities that would not have been available at another business school. I believe that the many experiential learning experiences available to students help prepare them for the professional world and build tomorrow's Canada. Whether it's in clubs, case competitions, or through career development services, there's something for everyone here!"
Q. What would you like to do when you graduate?
A. "With the goal of making a real impact on the country we live in, I plan to begin my career as a digital operations transformation consultant in the public sector. My experience at Telfer will allow me to further understand the issues that government entities face and to better assist them in developing software solutions. I'm excited to have ventured down several professional avenues during my summer internships: I've finally found a field I'm passionate about and in which I'm very much looking forward to making a measurable impact."
– Charles Doray, 4th-year Marketing student, JDC Coordinator at TCCT, Teaching Assistant
Inspired by Brandon Stanton's Humans of New York, this weekly feature of the Telfer Career Blog will contain photography of individuals from the Telfer School of Management community and a corresponding narrative that gives us a glimpse into their lives.