Five Virtual Networking Goals to Set for Yourself this Fall Term… and tips to achieve them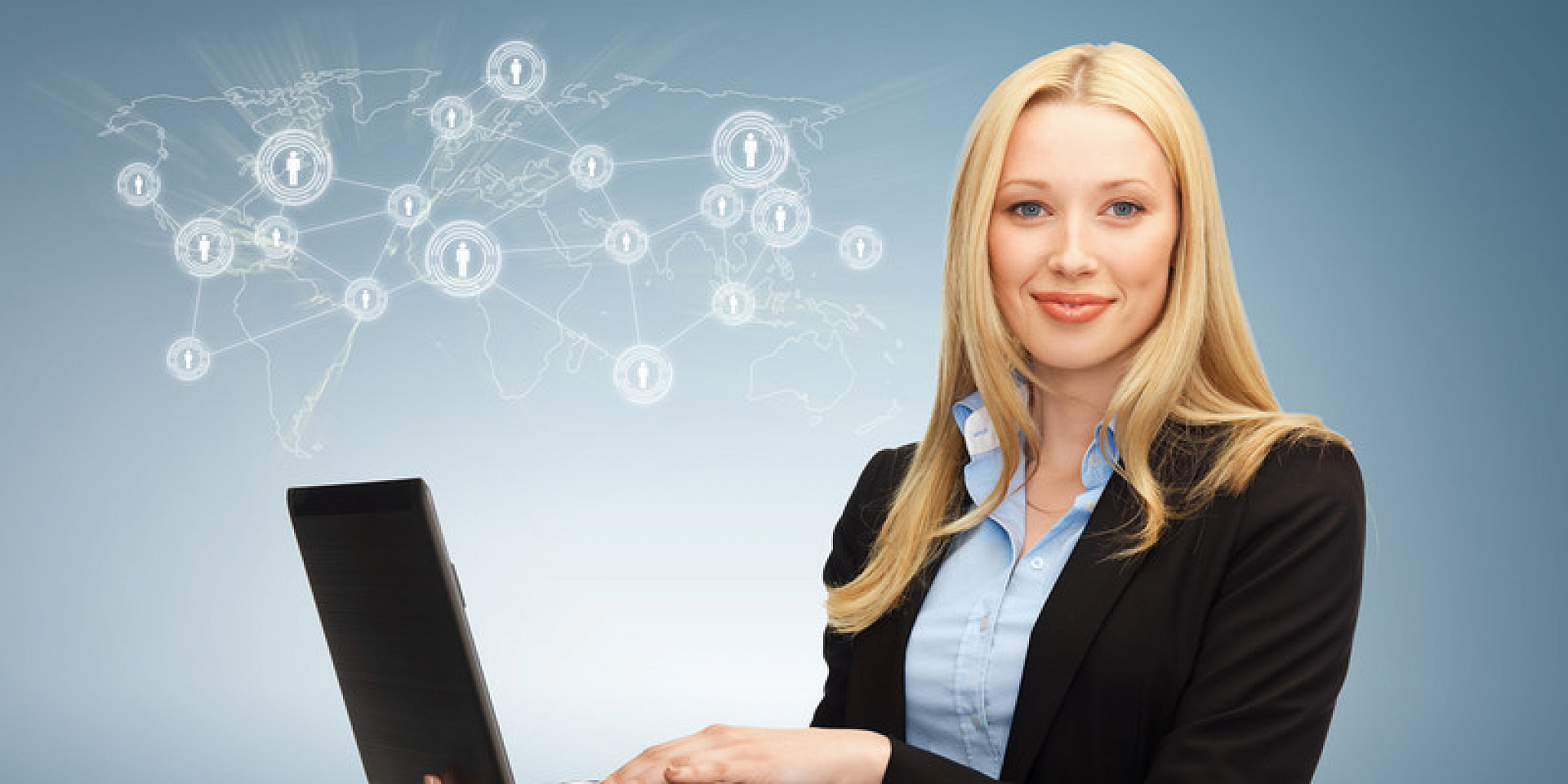 by Véronique Bélinge, Professional Development Coordinator
After several months of confinement (and a very, very slow de-confinement), we are finally approaching our very first all-virtual back‑to‑school season. And just as virtual networking events and workshops have been a prominent feature of the Career Centre's programming this summer, building relationships virtually is becoming a crucial strategy for just about any job-seeking student.
As you are about to take on a new challenge this fall, we thought we could inspire you with a set of five SMART virtual networking goals to achieve over the next term.
Goal no 1: Get a LinkedIn profile critique from a Career Centre staff
First things first. If you have created a LinkedIn profile, but have not taken the time to perfect it with the help of a career development professional, it's time to bring this precious marketing tool to the next level. Get tips and strategies that will enhance your professional brand, increase your visibility, and optimize your job‑search efforts.
For a personalized LinkedIn profile critique, book an appointment with our Professional Development Coordinator at the Career Centre through Career Launch.
Remember: Recruiters may jump to your LinkedIn profile before they're even done reading your resumé.
Goal no 2: Perfect and fine-tune your LinkedIn summary and your elevator pitch
Did you know?
The About section on your profile is one of the components that generate the most views.
Your elevator pitch is one of the most powerful networking tools you could have in your arsenal.
You can hit two birds with one stone by working on both simultaneously.
To create a strong LinkedIn summary and an impactful elevator pitch, you need to ask yourself insightful questions:
What do I do, and how do I excel at it?
What am I passionate about?
What kind of challenges am I looking for?
What value do I bring to a team?
To convince others of your passion, fit and value quickly, you need to convince yourself first. Finding the answers to these questions and putting them into words may take time but trust us: it will make a huge impact on your confidence level and on your ability to attract job offers.
To receive guidance on how to know yourself better or on how to improve your LinkedIn summary, book an appointment with our Professional Development Coordinator at the Career Centre on Career Launch.
Goal no 3: Figure out your top 10 employers… for NOW.
To hit your target soon, you need to focus now. By doing some research and figuring out where you would like to work, let's say, in three, six, or 12 months, you will narrow your job search enough as to not waste precious time and energy on countless applications that don't align with your current professional intentions.
To receive individual tips on how to tailor your job search, book an appointment with a Career Centre staff through Career Launch.
Goal no 4: Identify the right professionals in your industry
Now that you have a solid LinkedIn profile, an engaging summary, a powerful elevator pitch, and a curated list of potential employers, it is time to reach out to gather relevant information. First, research your top 10 organizations' websites and LinkedIn to identify the key individuals (recruiters and others) from whom you could learn about the corporate culture, the recruitment process, the qualities needed to succeed in a specific career path, and so much more.
Goal no 5: Reach out and set up coffee chats
When you have identified several key professionals to network with, it is time to reach out. For real. This means: 1) inviting them to join your LinkedIn network (don't forget to provide them with some context); 2) asking them for specific information; 3) and communicating your value. Why not ask them for a 20‑minute coffee chat? The important thing is to be clear about your expectations.
To receive specific advice on how to prepare adequately for coffee chats, book an appointment with one of the Relationship Managers at the Career Centre through Career Launch.
Don't forget to make your virtual networking goals
Specific, Measurable, Achievable, Relevant and Time-Bound!