Breaking Burnout: Improving Employee Mental Health and Well-Being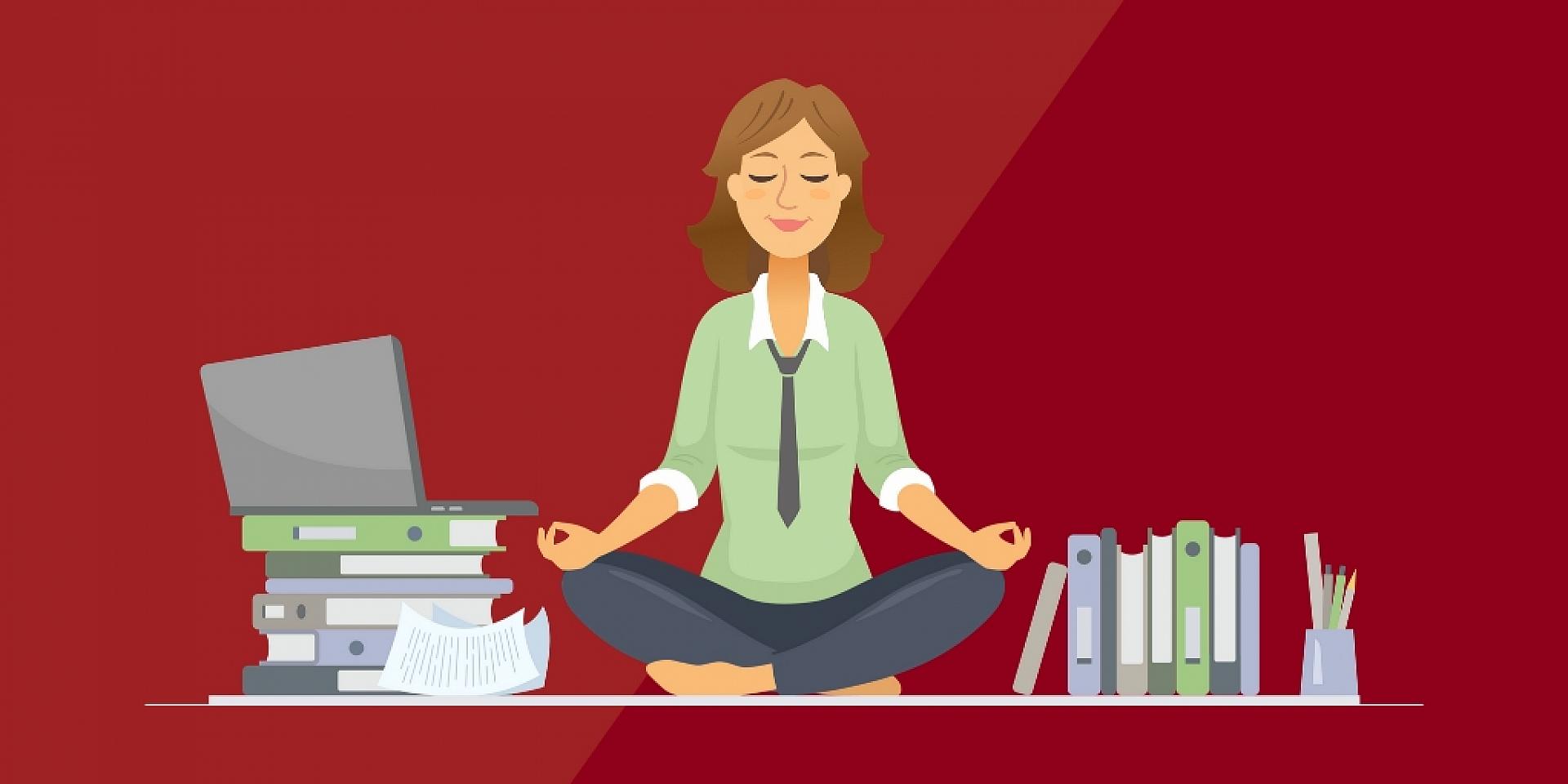 In the current fast-paced and ever-connected reality of work, many of us feel overwhelmed by tight deadlines, inflexible work schedules, and high expectations to meet our targets and stay productive. But is the current workplace environment actually increasing our productivity?
A recent study suggests that 9 out of 10 Canadian employees feel burned out at work. Burnout is a syndrome resulting from chronic work-stress that hasn't been properly managed. Now more than ever it is important for organizations and managers to find creative ways to promote mental health and well-being and help their employees manage their stress levels.
Join us on March 4th, 2020 in our next Telfer Forum, Breaking Burnout: Improving Employee Mental Health and Well-Being. A panel of experts from uOttawa, Public Services and Procurement Canada, and Deloitte Canada will share the latest evidence-based insights and best practices to tackle the following questions:
How can managers identify burnout and what are the biggest "culprits" that lead to burnout?
What factors promote and maintain employee well-being?
How can leaders implement solutions to promote employee mental health and wellbeing? What are the challenges?
This free event will be a great opportunity for researchers, leaders, and HR professionals seeking to better understand how organizations can foster a healthier workplace environment.
This presentation will be in English only. Light hors d'oeuvres will be served.
Date: March 4, 2020
Time: 5:30 p.m. to 7:30 p.m.
Location: Telfer School of Management, University of Ottawa, room DMS4101, 55 Laurier Avenue East, Ottawa.
---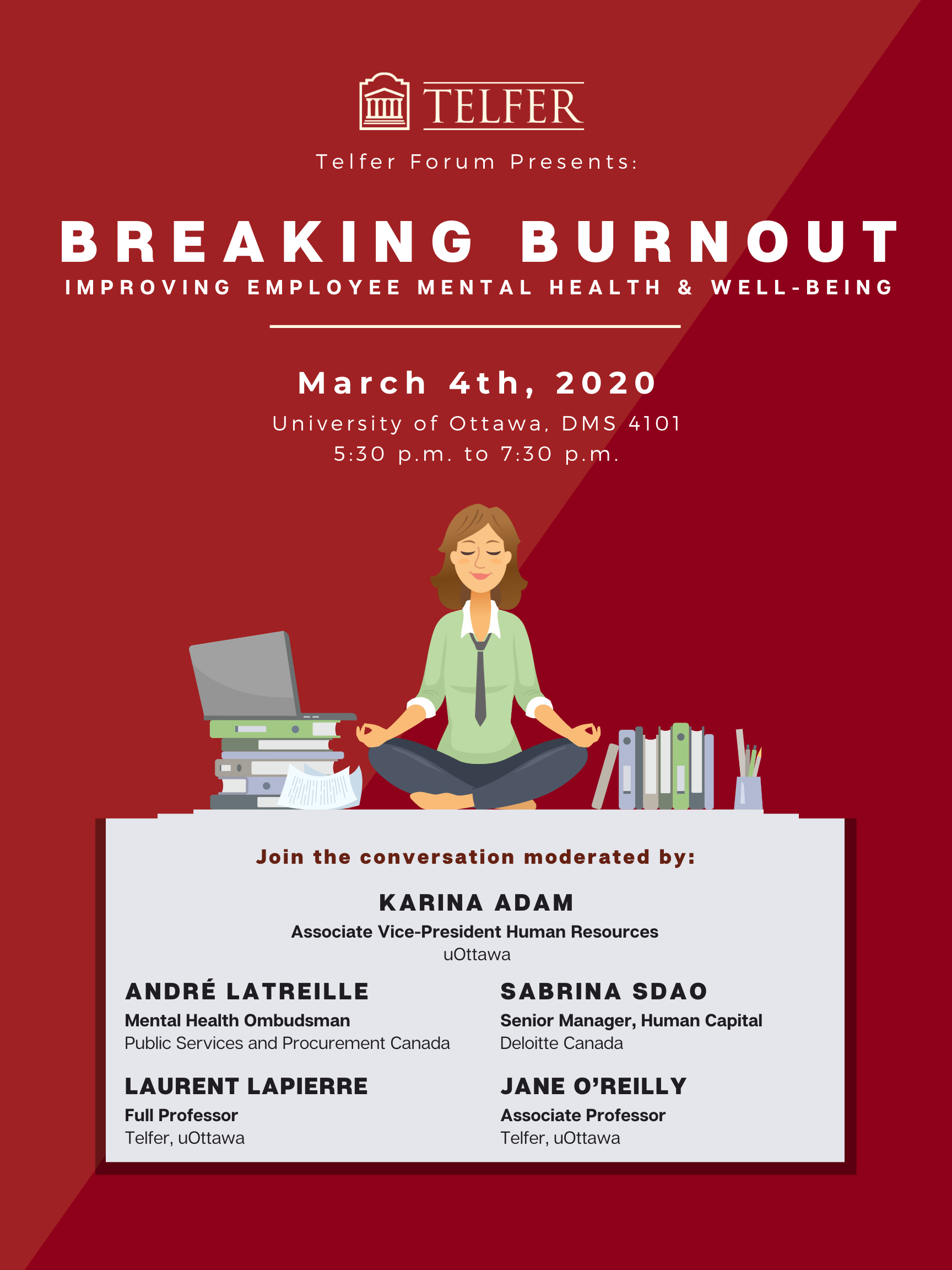 The Telfer Forum series was created to fill the gap between researchers and the community, to foster Telfer's research collaborations with the public and private sectors, and to facilitate knowledge uptake.
The Telfer researchers involved in this forum are part of Thriving Organizations and Societies ("Thriving Org"), a new Area of Strategic Impact recently launched at the Telfer School of Management.