2017-18 Telfer PhD Student Awards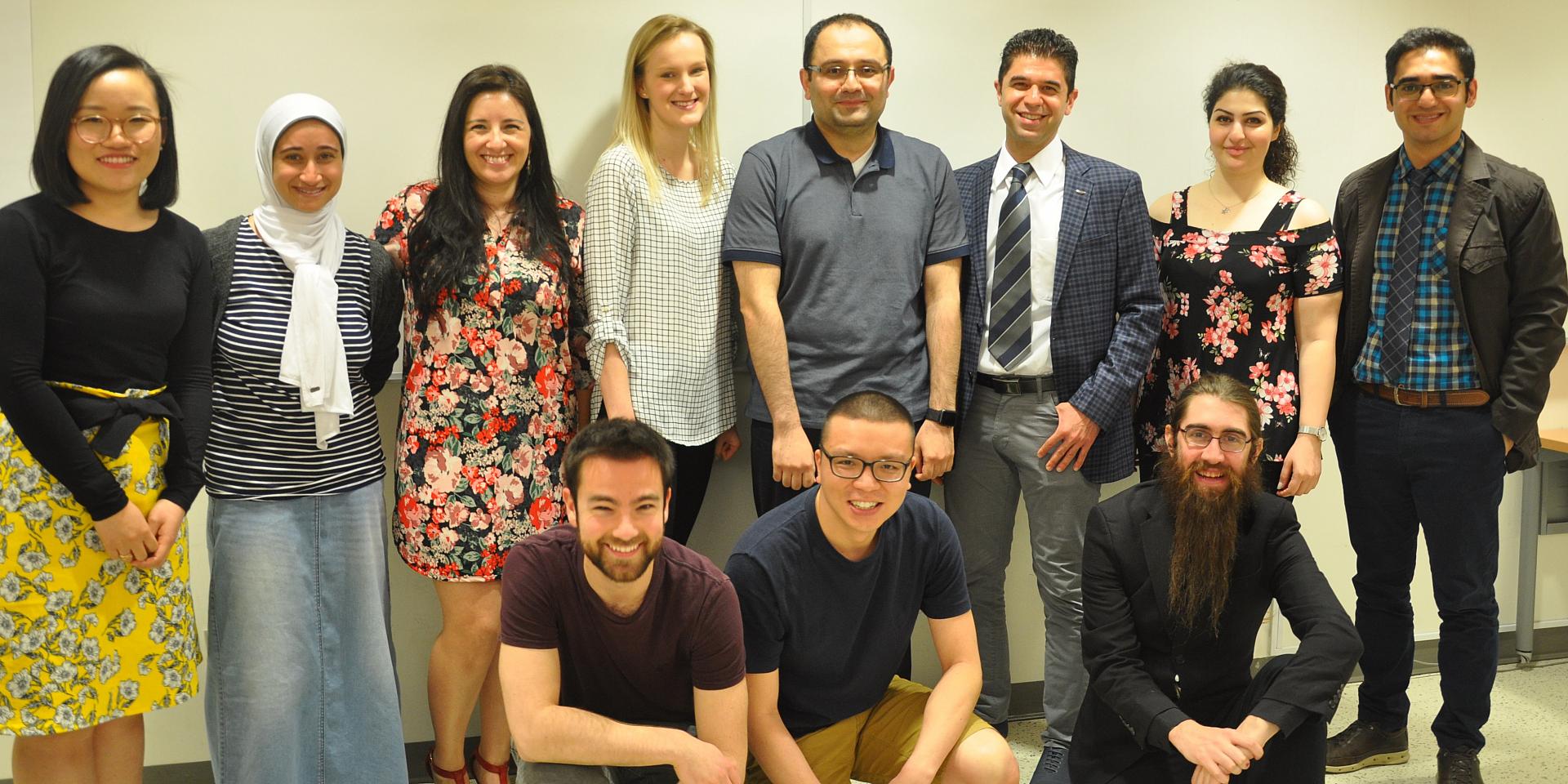 On May 9th, the Telfer School of Management hosted an end-of-semester celebration lunch to congratulate all PhD students for their hard work over the past year.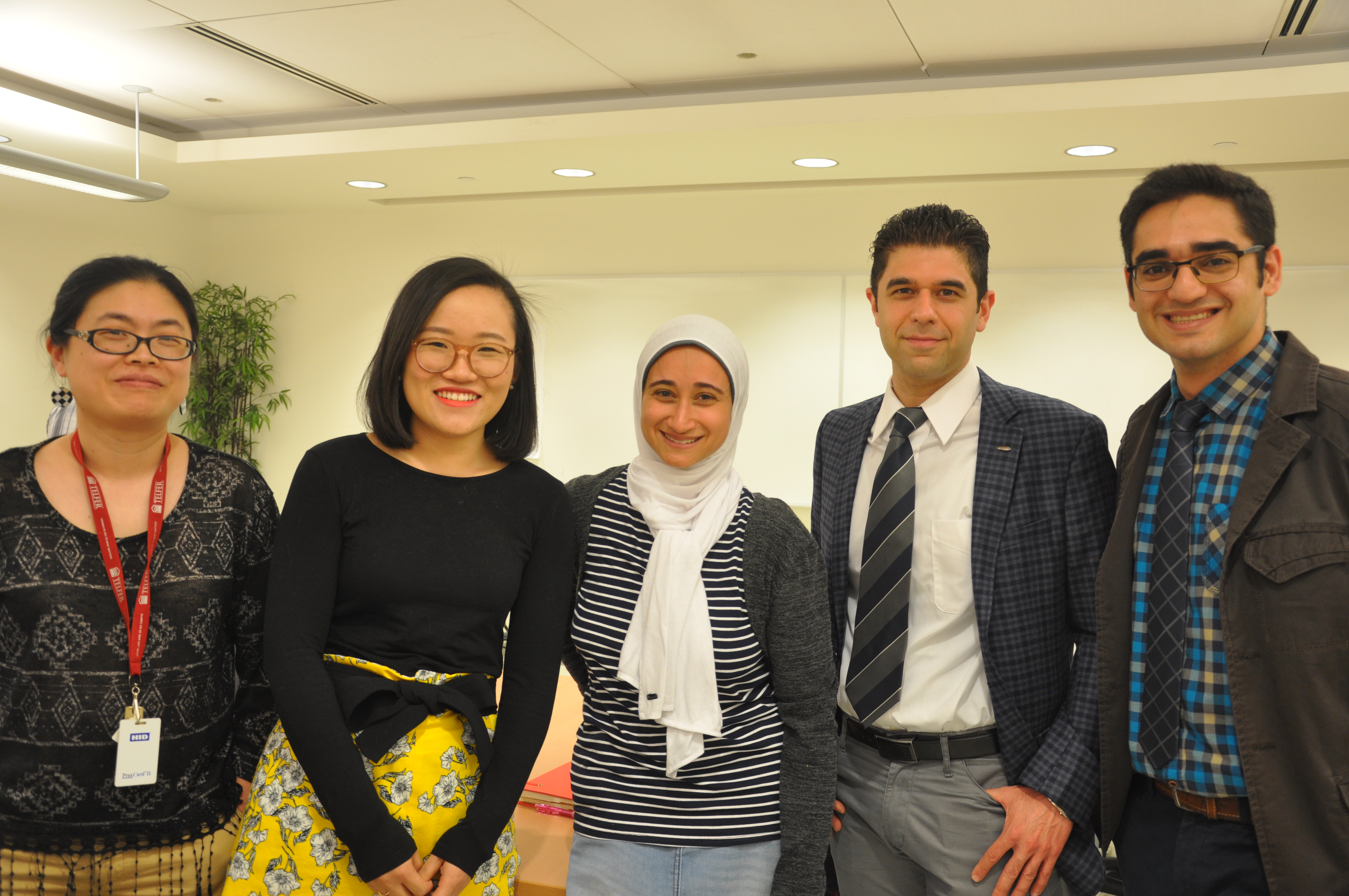 "Through their drive to learn in the classroom and their engagement in collaborative dialogues with the academic community, our PhD students are helping the Telfer School make a real difference," explained Dean François Julien.
"Our PhD students are going beyond our expectations. In their role as critical thinkers, they should challenge their professors, challenge themselves and ask pertinent 'why' questions. This is an important process if they are committed to creating impactful research," said Vice Dean (Research) Wojtek Michalowski.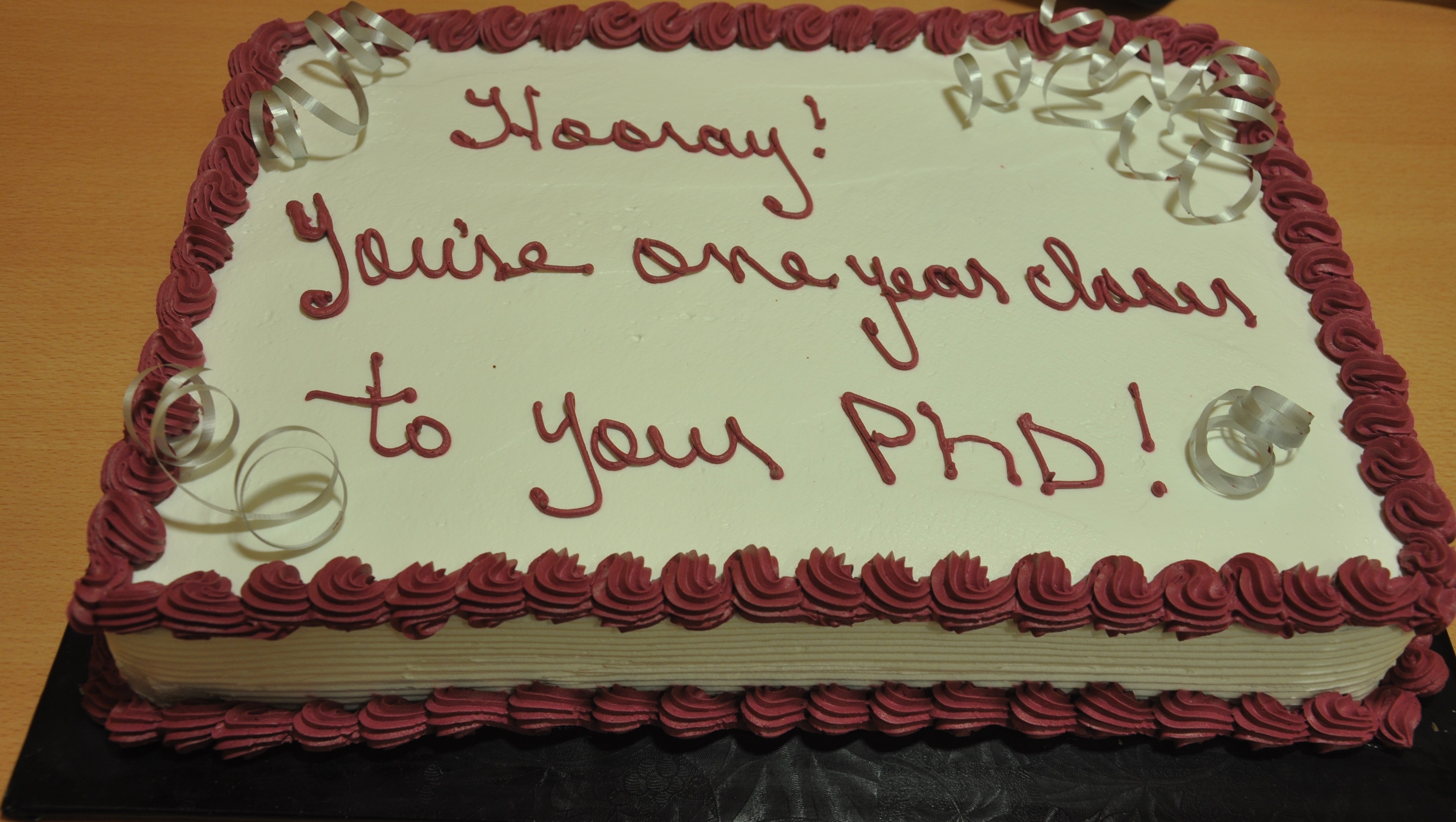 The event was also an opportunity to announce the winners of the 2017-2018 PhD Awards competition.
Alexander Chung received the first prize of the John Duncan and Deb Cross Award and Andrea Ghazzawi was awarded the second prize. The John Duncan and Deb Cross Award recognizes two PhD students for the quality and impact of a peer-reviewed publication.
Caroline Chamberland was awarded the Telfer PhD Student Engagement Award. This award recognizes PhD students who have acted as role models for other students and demonstrated continued engagement with the program, success in their courses, initiative in applying for scholarships, and steady progress in their research.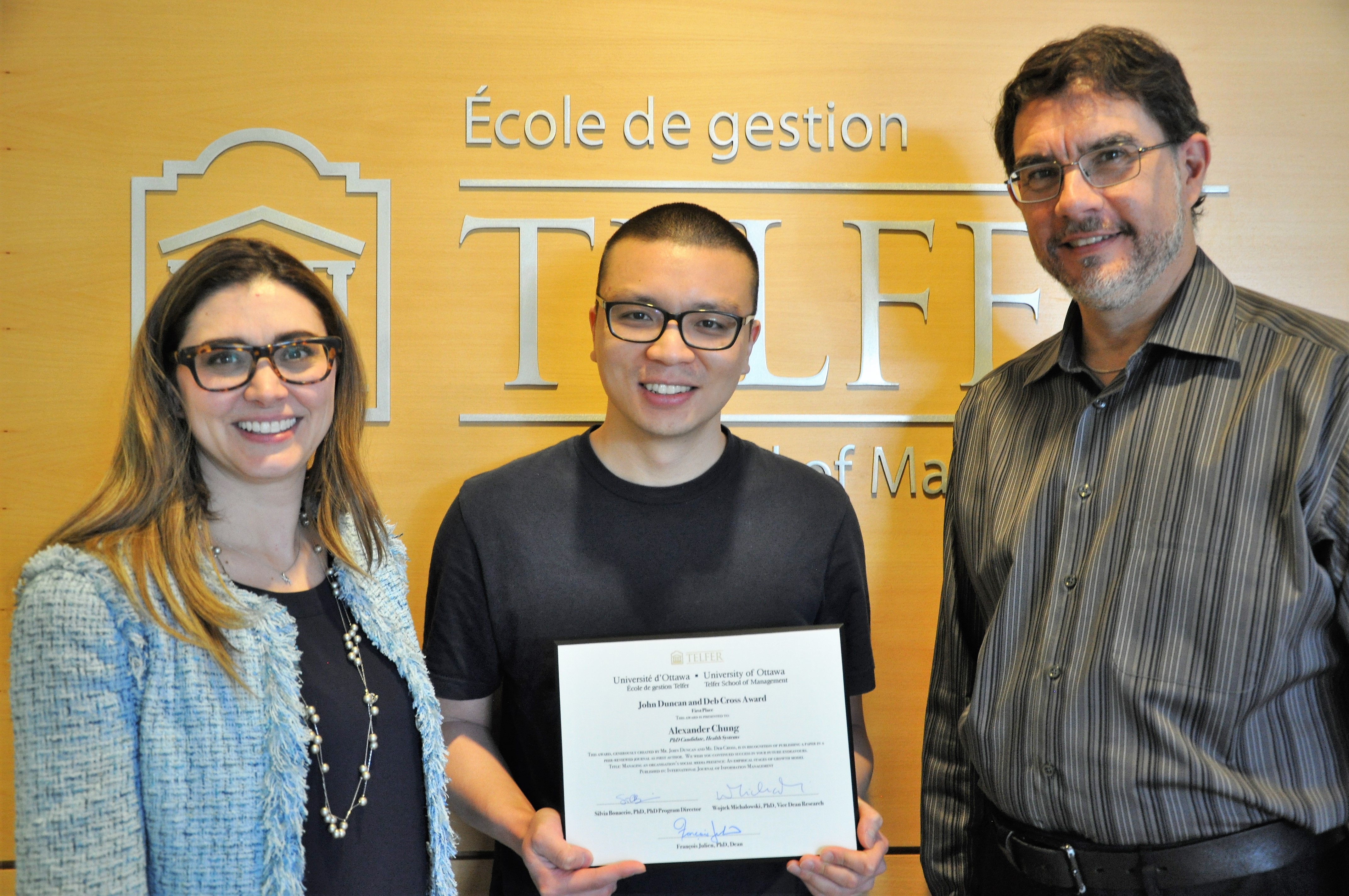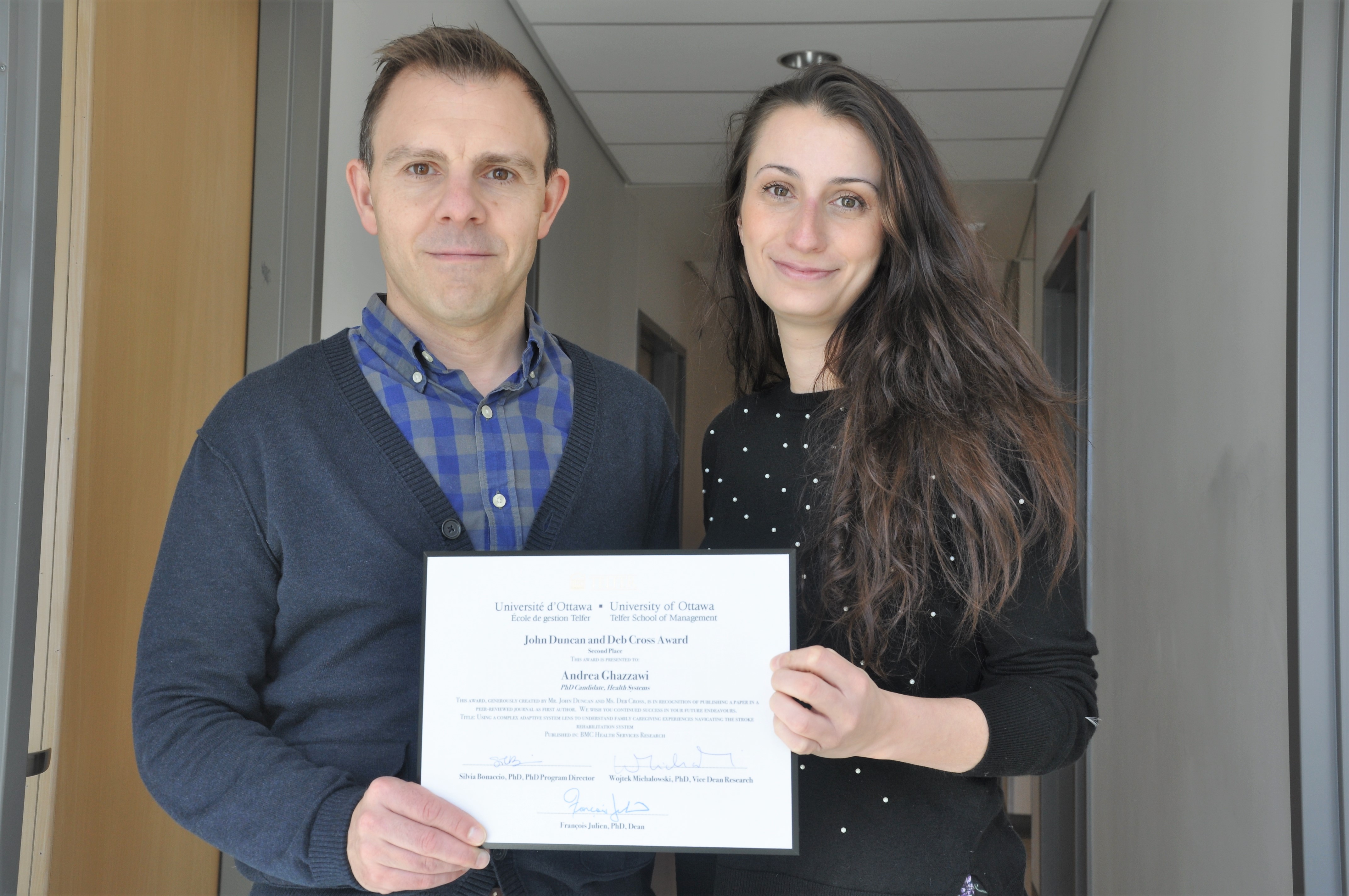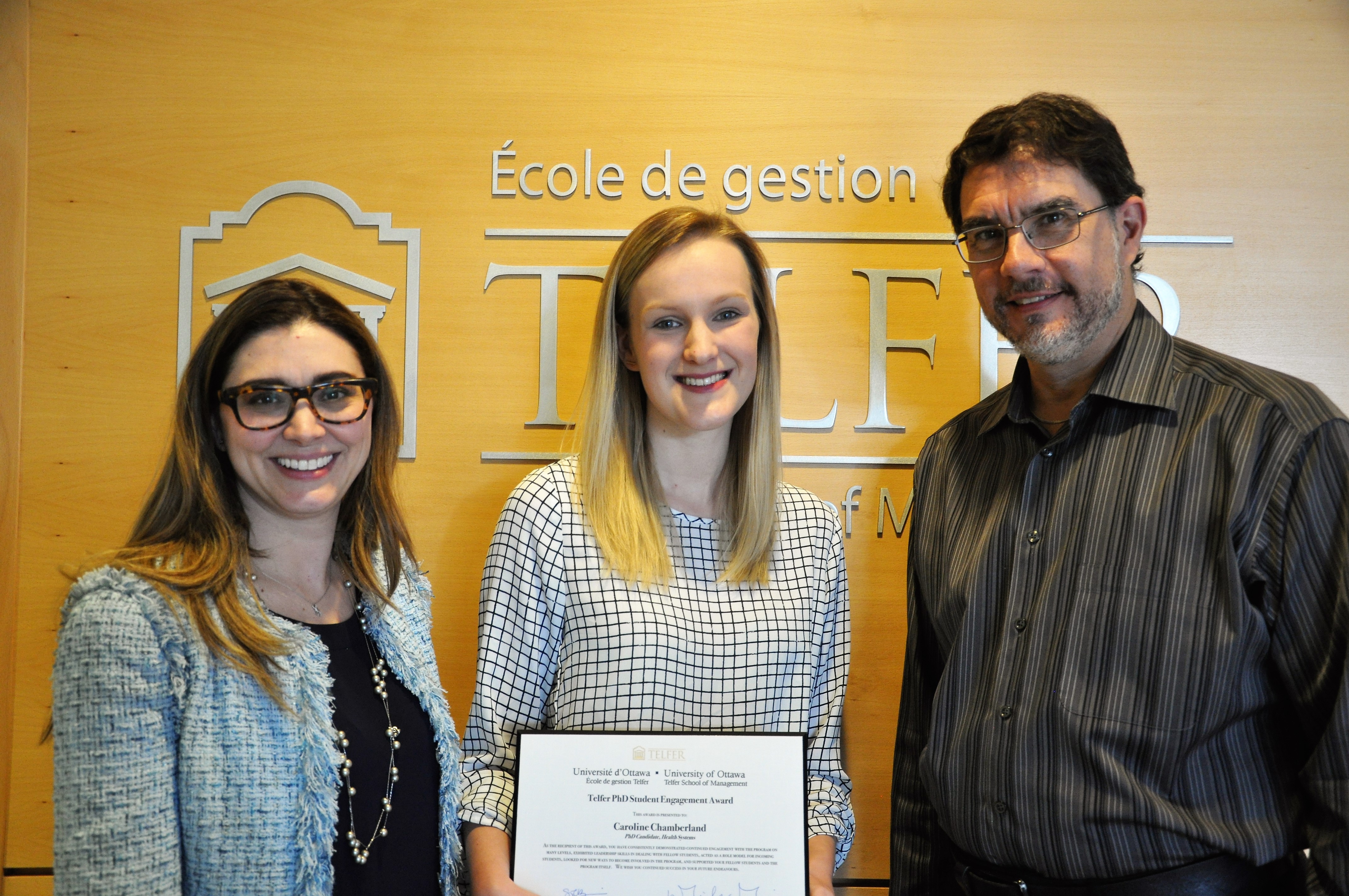 ---
Click here if you would like to know more about the John Duncan and Deb Cross Award and Telfer PhD Student Engagement Award.