Spend a Day with a top Canadian CEO through the CEOx1Day program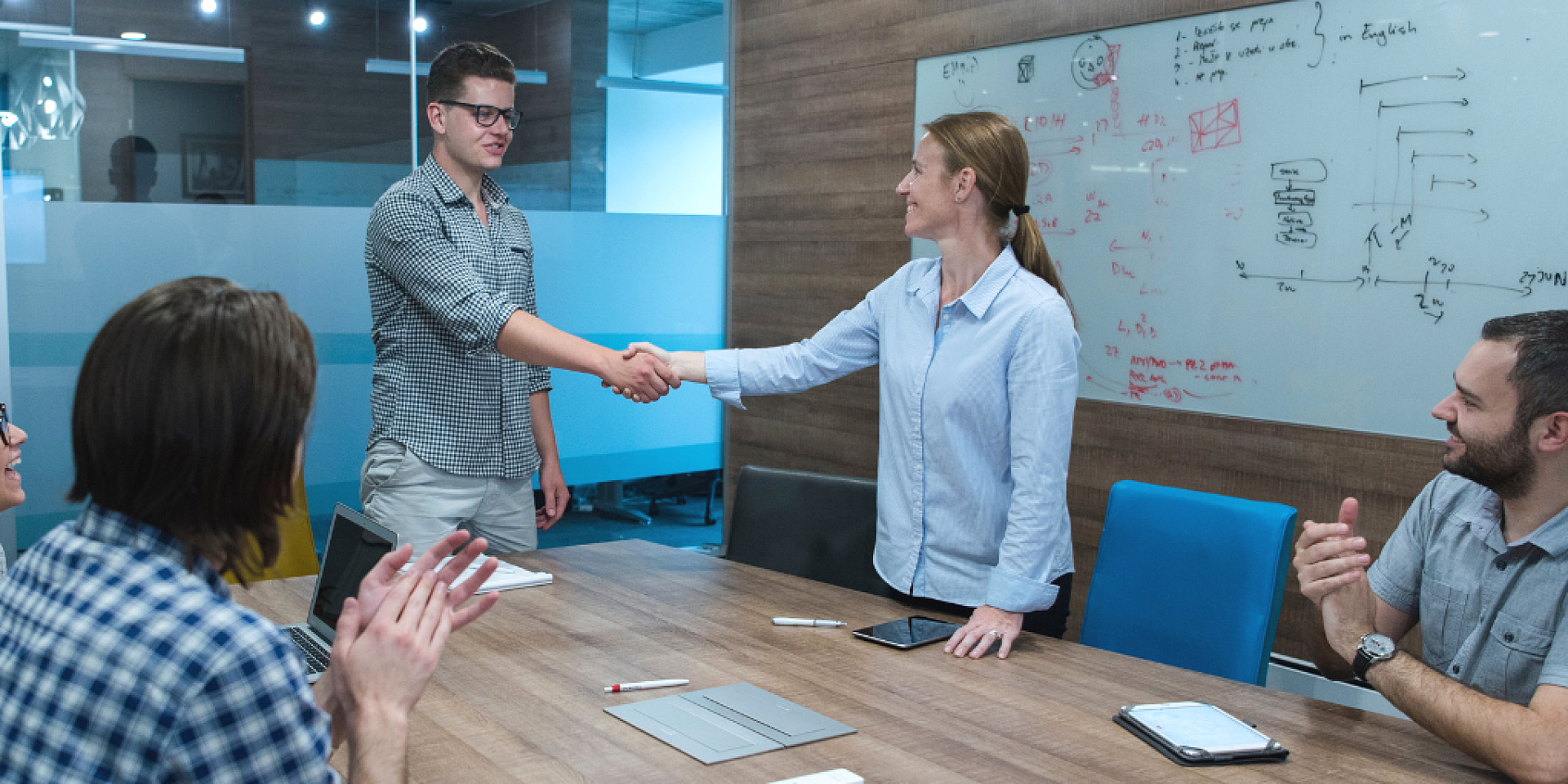 The CEOx1Day program from Odgers Berndtson offers student-leaders the opportunity of a lifetime: a chance to spend a day with a top Canadian CEO.
For many management students, the ultimate career achievement is to earn the title of Chief Executive Officer (CEO) of an organization. While being a CEO is a much sought-after position, the job is complex and constantly changing. This one-day event offers third and fourth-year students a unique opportunity to explore a CEO's role at their respective companies.
Last year, two Telfer students advanced far into the program:
Audrey-Anne Delage, semi-finalist
Nayaelah Siddiqui, finalist
International Management and Entrepreneurship student and CEOx1Day finalist, Nayaelah earned one of 18 competitive finalist spots, getting to spend an inspiring day of learning and mentorship with Teresa Marques, CEO of the Rideau Hall Foundation. Nayaelah shared that she "had the opportunity to learn lots of different things" from meeting Former Governor General David Johnston, spending time at the Senate of Canada, and spending one-on-one time with Marques.
Nayaelah faced an intense and eye-opening selection process. To get her day with Teresa Marques, she went through four selection phases: Application, Online Leadership Assessment, Phone Interview, and In-person Evaluation. Nayaelah recalls that she "didn't know if [she] would be the finalist, but just getting through so many rounds gave [her] the confidence boost to never give up and be [herself]. There is a lot to learn even if you don't make it all the way!"
This year, the CEOs participating are from Facebook Canada, Sephora Canada, Capital One, CHEO, and many other companies.