Innovate in Our Way of Teaching "Green Mind" Leaders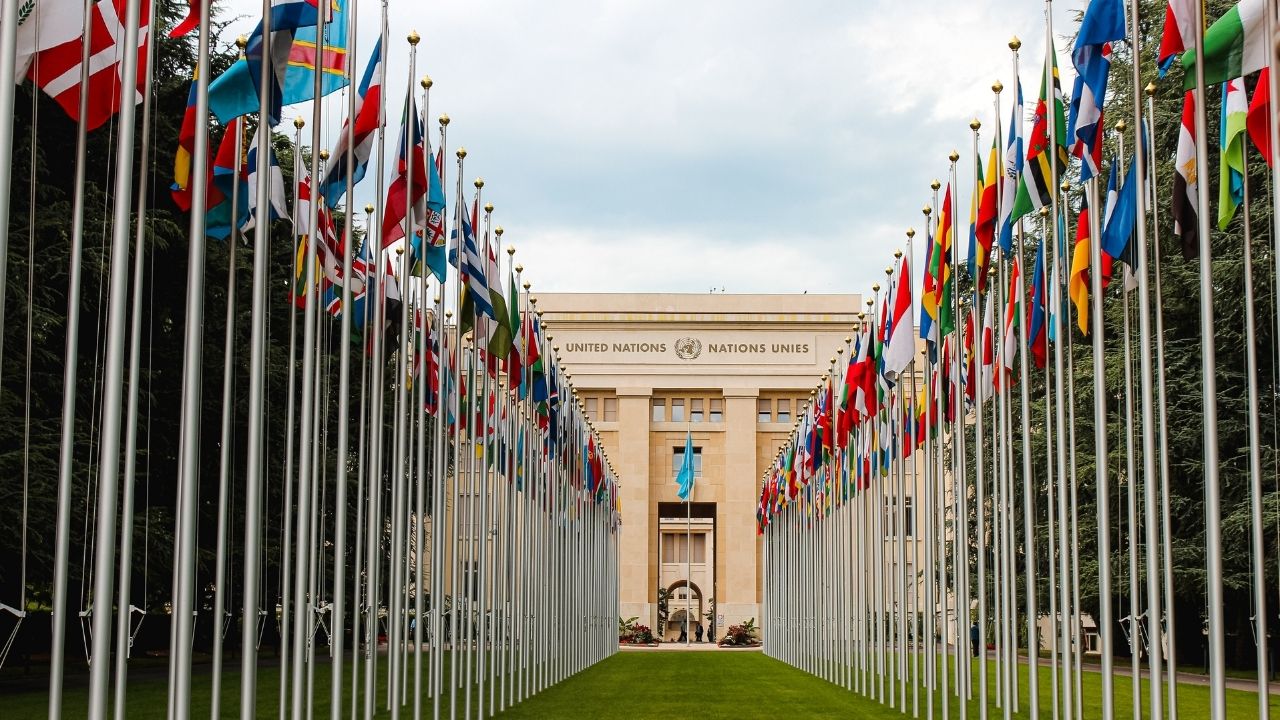 By Dorra Jlouli, Ing, Agr, MBA
Part-Time Professor at the Telfer School of Management, uOttawa
Innovation is not only about creating new products and services but especially when we innovate in our way of teaching our "Green mind" leaders!
I'm happy that my students enjoyed the World Climate Simulation we run in November; a great success! We are innovating at the Telfer School of Management at the University of Ottawa by using interactive tools to teach our students complex topics with simple simulations.
Climate change is a matter of all. It's so efficient to explain a complex climate system within our current virtual e-learning environment by using innovative simulations such as En-Roads and World Climate simulations.
During my class of Leadership, Strategy and Sustainability, for the 4th year Business students, they got the memorable chance to have a roleplaying game where they play diplomats at a virtual urgent UN climate summit. After playing the World climate simulation a month ago (C-Road simulation) focusing on making strategies to define when and how much nations must reduce their emissions to reach the international climate goals (reducing the global warming to less than 2 degree Celsius), this week the students learnt how it's possible to reach the target warming by playing En-Road simulation. They learnt how sectors of activity like energy supply, energy use, and land use affect climate change.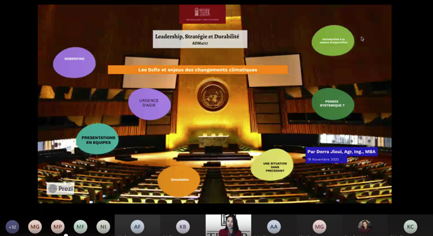 I believe in the power of learning by action. En-Roads simulation is an efficient interactive tool to engage my students by action to experience what do we mean when talking about the interconnectivity in the "Climate system".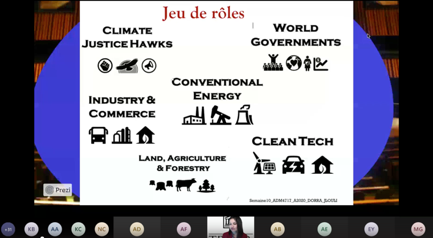 Within a 3 hour workshop, the students had the opportunity to see what's going on globally and how every action is important in contributing to reduce the climate change issues. Ultimately, this is to achieve the Paris United Nations Climate Change Conference's central goals.
The students were divided into six teams that represent different global stakeholders of the business, government, and civil society who can influence climate solutions: Clean Tech; Conventional Energy; Industry & Commerce; Land, Agriculture & Forestry; World Governments; and Climate Justice Hawks.
Their actions are analyzed in real-time with the En-Roads simulator to determine their effects on the climate.
Every team was asked to present their scenario from their Stakeholder-role's perspective and give the arguments to the audience, where the Secretary-General of the UN takes notes and animate the debate.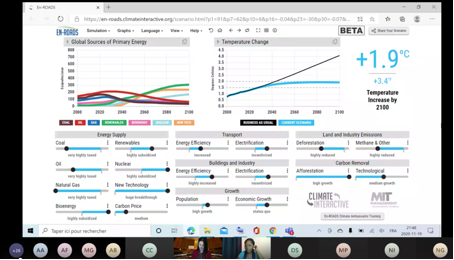 While using interactive modes, like En-Roads simulation and world climate simulation, it's easier to explain to "business students" who don't have a scientific background in the climate system and environment, the environment's issues of complex theory like climate system.
By acting, the students not only understood the correlation between the different factors of the climate system but also became climate ambassadors. This is with the conviction that it's not too late to fix the issues of climate change as long as every stakeholder contributes to the global effort for reaching our common goal.
Big thanks to Climate interactive and MIT Sloan for their amazing job in creating such innovative tools.
See the full recorded session to learn more.
#EnROADS #ClimateAction