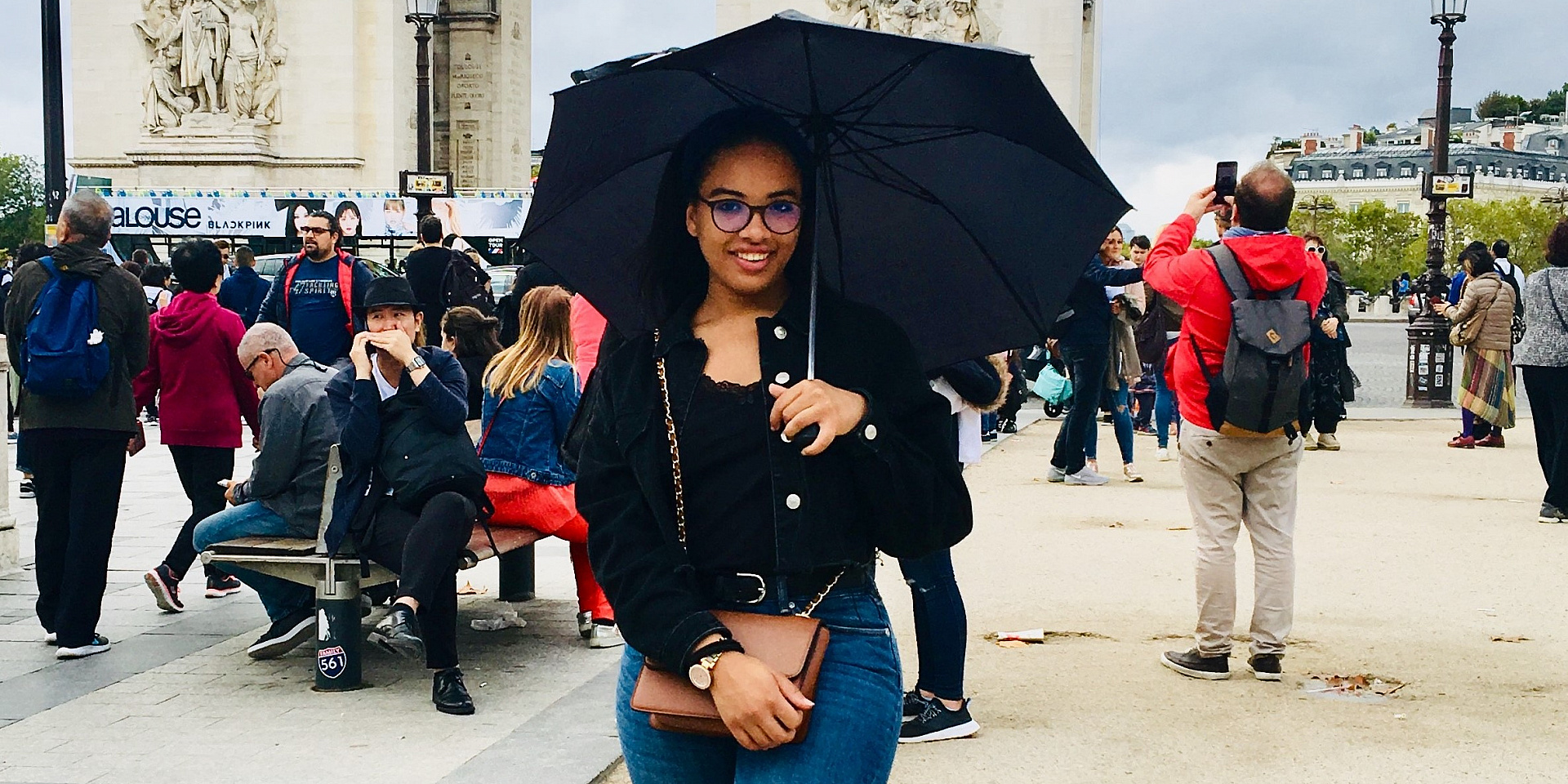 "I'm from Morocco and I'm currently completing my Bachelor of Commerce (International Management) at the Telfer School of Management. One of the best memories from my years at Telfer is the exchange I took part in third year. Through this experience I got to live amazing moments and meet great people while discovering a new academic environment."
Q: Why did you choose Telfer ?
A: "I had to choose between Université de Montréal (Psychology) and Telfer (International Management). I tried to examine the pros and cons of each school. The co-op program at Telfer offered a double advantage: a degree combined with several months of professional experience. On top of that, there was Telfer's reputation across Canada and around the world. I also considered the "personal growth" factor of studying at Telfer. By moving away from my family (spread out between Montréal and Morocco), I was able live a full experience that would allow me to become more resourceful and independent."
Q: What has been your greatest source of inspiration?
A: "My parents. Even though they did not come from affluent families nor stayed in school for very long, they managed to start their own business and paved the way for their children. My father had to quit school while still in elementary, and my mom, in 10th grade. When I see how far my brothers and I have come, I tell myself that they have succeeded! It was not easy, but they did it. I also feel like I'm their hope. Even though they did not pursue long studies, today their daughter is about to graduate from a renowned university. Somehow, they are living their dream through me. And that inspires me enormously."
– Ghita Laadila, 4th-year International Management (co-op)
Inspired by Brandon Stanton's Humans of New York, this weekly feature of the Telfer Career Blog will contain photography of individuals from the Telfer School of Management community and a corresponding narrative that gives us a glimpse into their lives.