Dressing the Part: The Elusive Notion of Business Casual Dressing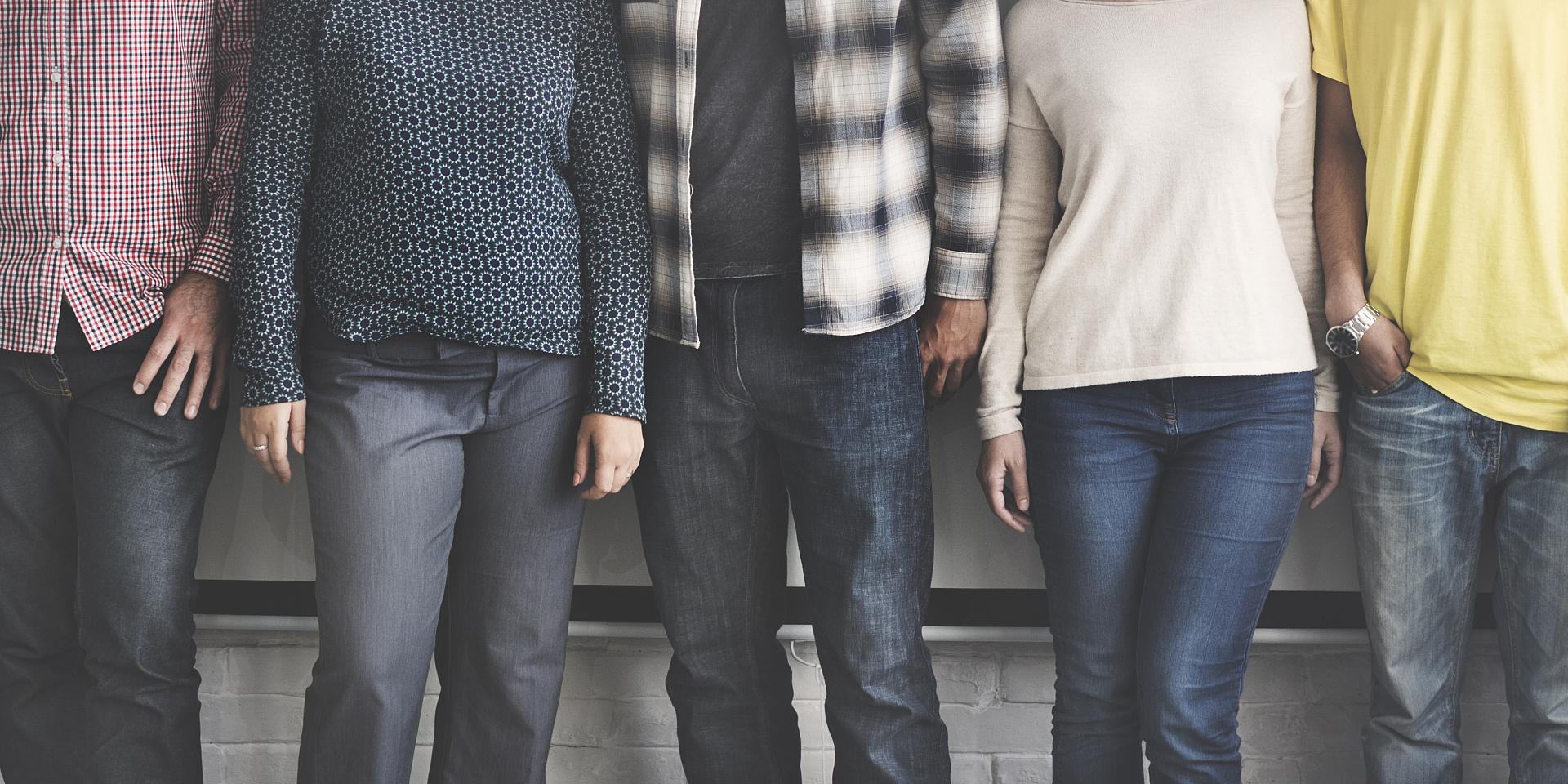 Of all dress codes, business casual is certainly the hardest to define, and yet the most common in the workplace. For most Telfer students, this ubiquitous concept may be just as hard, if not harder to decode, than the most advanced accounting notions. Practically absent from work environments until the mid-60s, "business casual" has grown to become a "standard" in many professional settings. Yet, there is still no clear definition of what business casual is or should be. Here are a few tips to help you grasp this concept and put your best foot forward at work without committing any faux pas.
Watch and Learn
One of the key indicators of how to dress at work when faced with a business casual dress code is how most people at your level or just above you dress themselves. On the first few days, it may be prudent to pick dressier, more conservative outfits, just to test the waters. Over the course of your first two weeks, take a good look at your coworkers and immediate supervisor, and take notes: the corporate culture will guide you in the right direction.
Remember: Being overdressed does not offend anyone and pleases the discerning eye, while being underdressed can be seen as a lack of care or respect. When in doubt, take it up a notch.
Find Balance
A good rule of thumb when following a "business casual" dress code is to anchor a more casual piece with a crisp, pressed, tailored one. For example, you could pair a collared button-down shirt with dark-wash jeans (check first with your manager if denim is ok), or a smart pair of slacks with a polo shirt. You could also pair a jersey knit top or a blouse with ankle trousers, or a print shift dress with a solid, structured blazer.
Remember: No matter what combination you go for, make sure to compliment your look with the proper footwear. Very often, shoes set the tone of the whole outfit.
Consistency is Key
Marketing students know this already: consistency is the key to successful branding. The same principle that applies to major brands applies to your style: maintaining a consistent image at work will help you establish your credibility and create trust. How to achieve it? By creating a capsule wardrobe specifically for work, or by picking a set number of winning combinations within a palette of 8-9 colours maximum.
Remember: You can still reinvent yourself as often as you want outside work! Your 20s are the perfect time to experiment.
Your outfit should match the level of respect and trust that you want to inspire in people.
Think blazers
Regardless of the gender you identify to, a smart, tailored blazer is the workhorse of the professional wardrobe, as it can elevate almost any outfit and boost confidence. An increasing body of research on "enclothed cognition", or the power of clothing to affect our thoughts and the way we perceive our capacities, suggests that wearing a blazer or a suit can enhance our productivity and sense of self.
Remember: Choose dark colours, such as navy, charcoal, forest or wine, as they convey authority.
"business" trumps "casual"
Matching suits may be too formal for your workplace, as they often look severe and can create an unwanted distance between you and your clients when you want, on the contrary, to look amiable and approachable. That being said, your outfit should match the level of respect and trust that you want to inspire in people. Big logos, offensive graphics, anything distressed or overly revealing, as well as athletic apparel used for actual athletic activities, should be avoided at all cost.
Remember: In "business casual", business comes first.
I hope these few pieces of advice will help you make smarter decisions next time you dress for a "business casual" environment. Keep your eyes open: if someone at your job or at school exudes confidence and inspires trust, try to identify the patterns in the way he/she dresses, and see how you could draw a formula that truly works for you!