Telfer graduate research training at its best…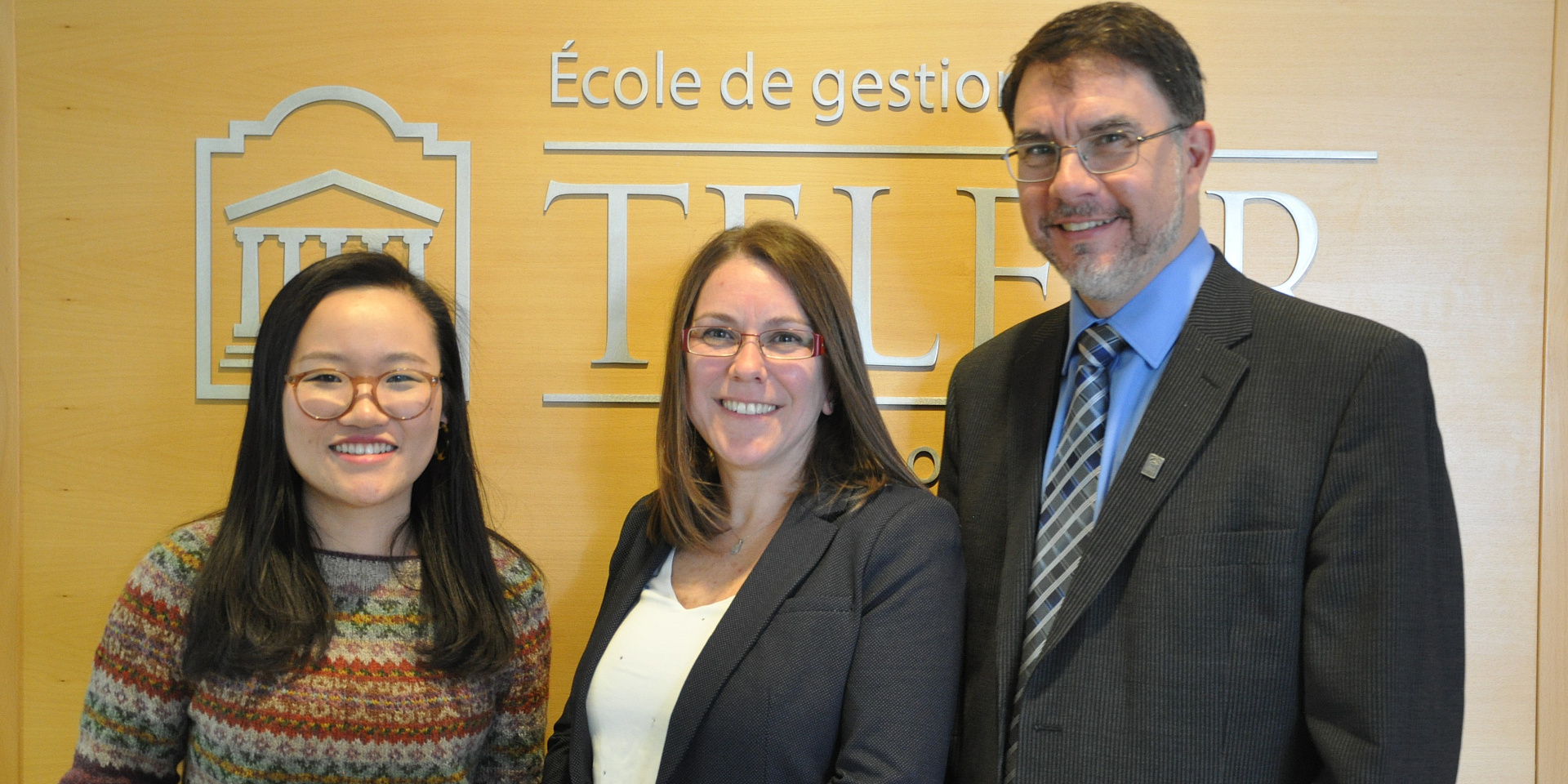 The 2018-2019 recipient of the PhD Engagement Award was Yanhong Li. Since starting the program, Yanhong has maximized her development as an academic scholar, beyond the requirements of her PhD program, and contributed to a number of impactful manuscripts. She regularly competes in scholarship opportunities and was awarded the Joseph-Armand Bombardier Canada Graduate Scholarships Program Doctoral Scholarship from the Social Sciences and Humanities Research Council. She has actively worked with program directors to increase professional development opportunities for research-based graduate students, such as career consulting workshops. Yanhong was also central in organizing informative seminars like the monthly CARMA live viewing event, helping Telfer Faculty and students increase their research methods skills and knowledge. She excels in her academic performance and has contributed considerably to the undertakings of the Telfer Graduate Research Program Student Association.
Overall Yanhong is a remarkable role model for her fellow students, and highly worthy of the PhD Engagement Award. Congratulations to Yanhong on this well-deserved distinction.
---
The PhD Engagement Award recognizes an exemplary doctoral student who demonstrates continued initiative in applying for funding and scholarships, leadership and engagement in the PhD Program, academic success, and persistent research progress. Learn more about our graduate scholarships.