Telfer Emerging Researcher Award 2022 — José Carlos Marques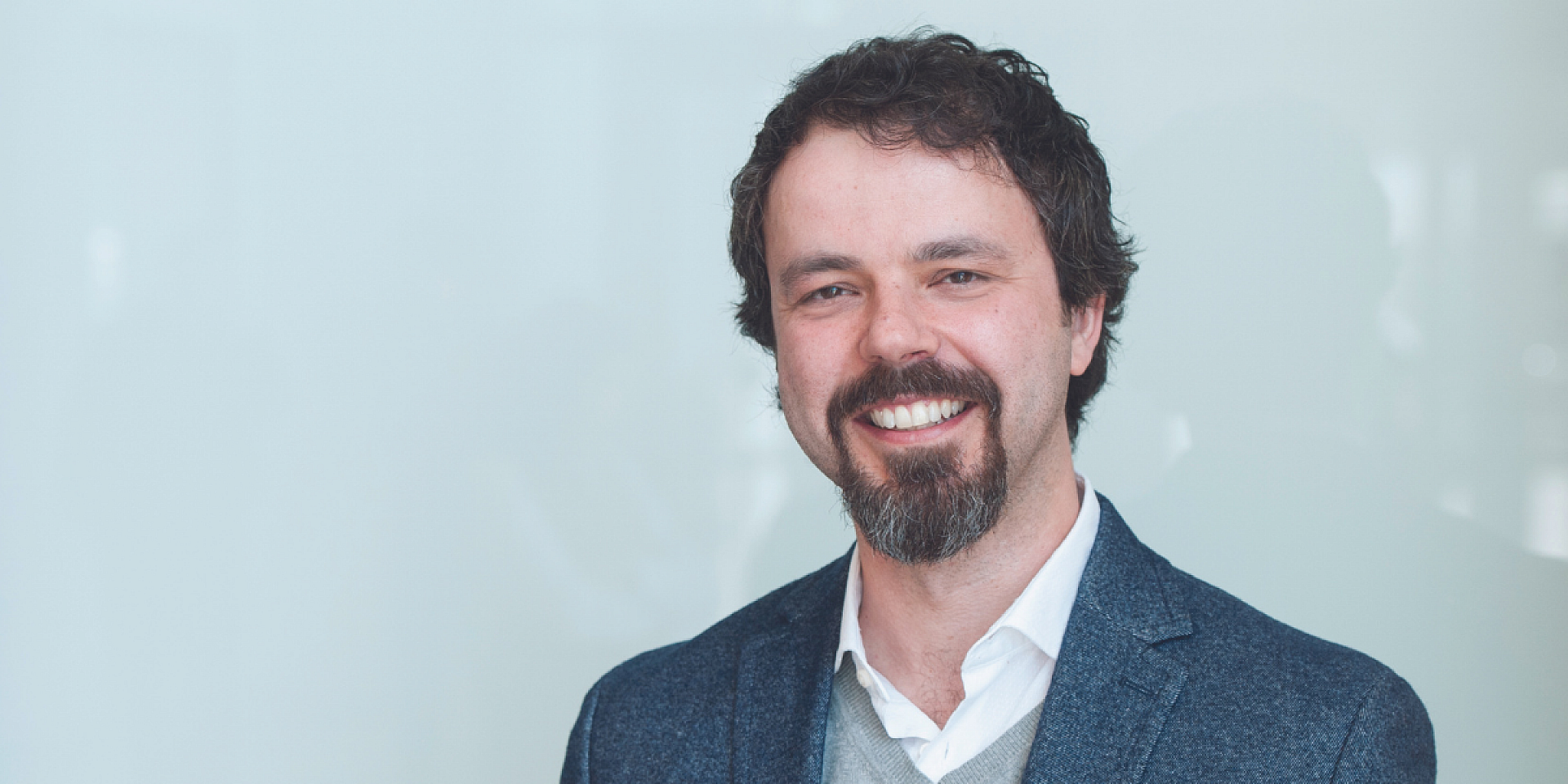 The Telfer School of Management is pleased to announce that Professor José Carlos Marques is the recipient of the 2022 Emerging Research Award for his significant contributions to the study of transnational business governance and sustainability in the Canadian context. The award recognizes Telfer professors in the early stages of their careers on a path to research excellence.
Marques joined Telfer in 2016 and has since contributed significantly to the school, achieving success through his research funding and high-impact publications. He has secured funding from several sources, including a SSHRC Insight Development Grant as a principal investigator, a SSHRC Insight Grant as a co-investigator and a Mitacs Accelerate Grant for one of his PhD students.
Throughout this time, Marques has published in prestigious FT50 journals such as Organization Studies, the Journal of Business Ethics and MIT Sloan Management. In addition to his network of collaborators, both locally and abroad, and research impact on the Telfer community, he also supervises PhD students in the Digital Transformation and Innovation program at uOttawa.
Marques's efforts have not gone unnoticed, as evidenced by his numerous research awards, such as the Best Dissertation Award from the Academy of Management (Social Issues in Management division), the Governor General's Gold Medal from McGill University and the K.B. Jenckes Prize from McGill's Desautels Faculty of Management.
Since receiving his PhD in 2016, he has produced a large body of research held in high regard by the academic community. Previous projects have focused on corporate responsibility in the mining industry, moral and sustainability issues concerning Indigenous peoples' economic dependence on the fur industry and potential governance benefits of blockchain technologies.
In recognition of his exceptional contributions to research and student mentorship, Telfer is thrilled to congratulate Professor Marques on receiving the 2022 Emerging Researcher Award, a well-deserved achievement!