Leading Yourself and Your Teams Through Uncertainty
How will you sustain your team's resilience as we pivot from pandemic fatigue to returning to the workplace?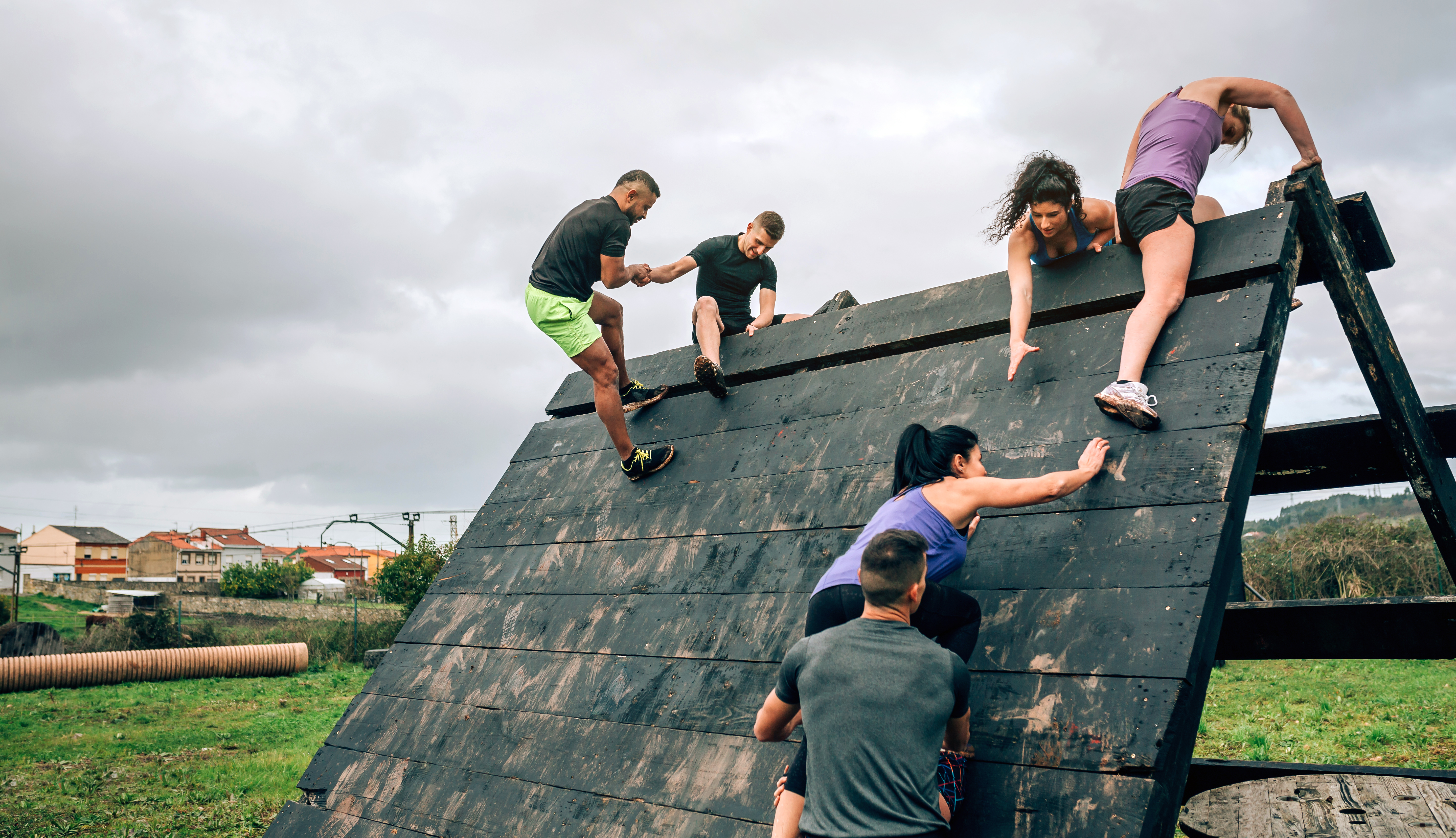 The last 15 months have been turbulent to say the least. We have gone through many changes in the way we live, work and relate. Whether we've liked it or not, we've had to call on and build up our personal resilience. And by now, we've heard it all: from advice to eat better, do yoga, and take bubble baths, we know how to build our individual resilience so that we can "adapt to stress, […] harness resources to maintain well-being, and find personal growth as a healthy adaptation to crisis" (Southwick, Frederick, et al).
While building our own set of personal practices that help us bounce back from adversity is an essential part of being able to live and lead well, how do leaders make sure their teams are resilient, too? Individual and team resilience are not the same – according to Alliger et al., team resilience is about bouncing back from challenges that can jeopardize a team's cohesiveness and performance. The focus isn't just on individual recovery, but on the team maintaining positive dynamics and the ability to learn together.
As restrictions ease and many organizations begin a return to working together in-person, leaders will need to guide their teams through yet another period of change and adaptation. In the months ahead, leaders will be focused on creating an environment that supports the sense of belonging and motivation that their teams need, to not only recover from Pandemic fatigue, but to contribute to the transformation of this new workplace.
Shaping and strengthening resilient leaders and teams is part of what we do at Telfer Executive Programs. In a recent article from the Harvard Business Review, the authors share that a major component of developing resilience as a leader is building networks and connecting with peers facing similar challenges (Cross et al, 2021). Our programs help you build those networks and create opportunities for growth, which are defining characteristics of high performing teams.
How are you planning on supporting your team through this next phase? As you prepare for the upcoming period of change, we encourage you to consider creating an environment where your team can learn together. Part of our roles at Telfer Executive Programs is designing custom programs that meet the specific needs of your team. Custom programs allow participants to share a common learning experience which can facilitate the change management process and help promote feelings of inclusion, engagement, and motivation in your team so you can begin this next phase with confidence.
If you have any questions or are looking for more information on custom programming, connect with us at: executiveprograms@telfer.uOttawa.ca
About the authors
Margaux Carson is the Manager of Program Development & Delivery at Telfer Executive Programs and oversees the design, development, and delivery of all program offerings. She brings her background in education and international experience in leadership development consulting to the role. Margaux is passionate about designing and delivering high-impact programming that supports leaders to grow and create cultures of trust, connection, and development in their teams so they can succeed.
Christina Tector is an Executive Coach and Leadership Development Facilitator. She draws on over 20 years of experience working in the federal public service as a leadership facilitator, personal development coach, change leadership mentor, organizational change advisor, and mindfulness teacher. She is passionate about facilitating, supporting and guiding leaders to discover their own personal development edges, fulfill their potential and elevate the teams of people they lead. Christina cares deeply about creating a climate of trust, compassion and authenticity for healthy humans to thrive in healthy systems.
---
References:
Alliger et al. (2015). Team Resilience : How Teams Flourish Under Pressure https://iranarze.ir/wp-content/uploads/2017/01/E3365.pdf
Cross et al. (2021).The Secret to Building Resilience https://hbr.org/2021/01/the-secret-to-building-resilience
Southwick, Frederick & Martini, Brenda & Charney, Dennis & Southwick, Steven. (2017). Leadership and Resilience. 10.1007/978-3-319-31036-7_18.