uOttawa Receives Rick Hansen Foundation Accessibility Certification (RHFAC) for Building Accessibility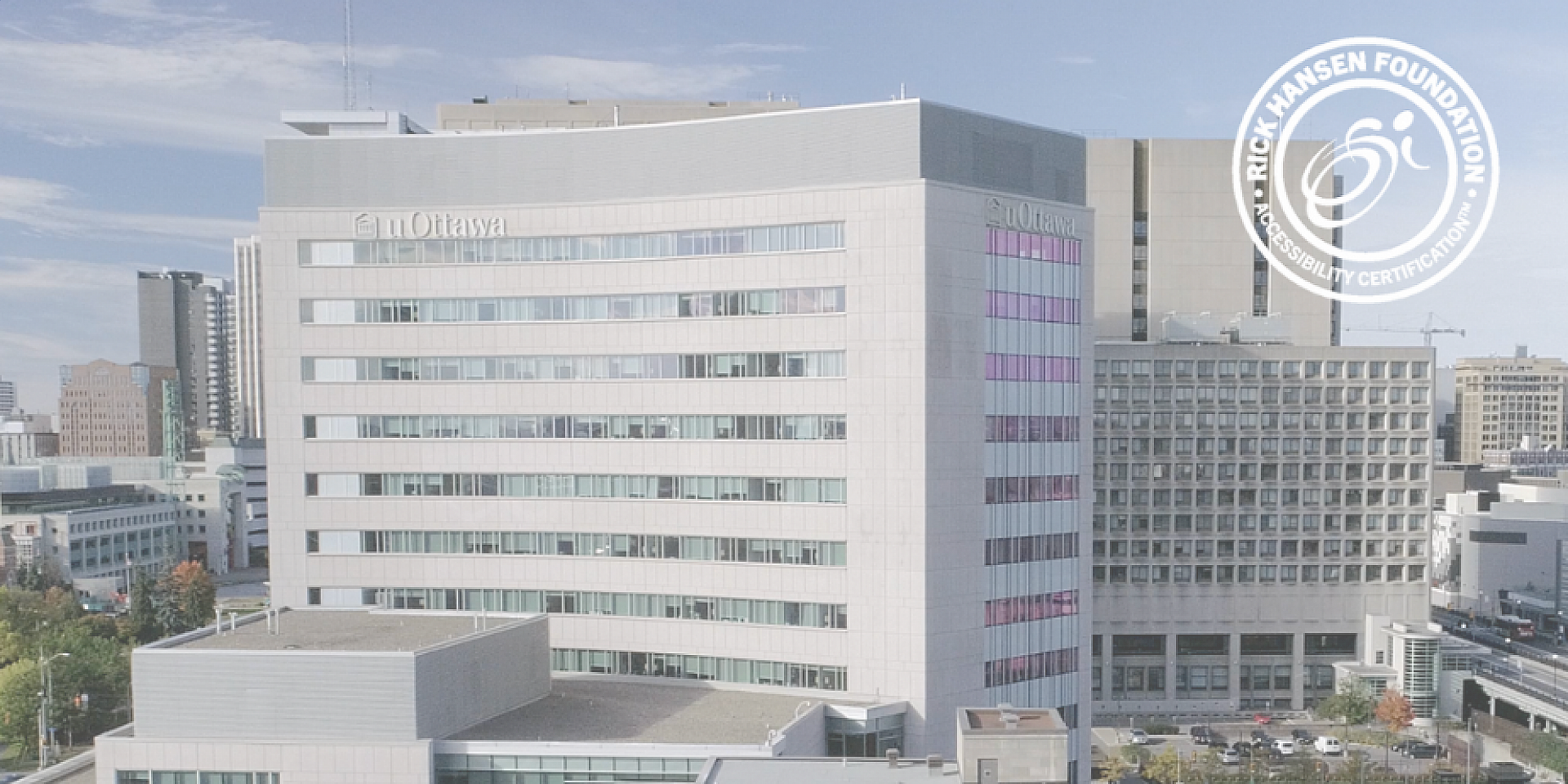 In Canada, around one in five Canadians aged over 15 years old has one or more disabilities. As we grow older, the chance of disability increases with age. As mobility is one of the most prevalent disabilities, it is important that the built environment in Canada is as accessible as it can be for those who need it. More particularly, building accessibility needs to be a priority to ensure inclusivity.
From May 29 to June 4th, the country was celebrating National AccessAbility Week. The week, which starts on the last Sunday of May, celebrates Canadians who self-identify as disabled and their contributions to the advancement of this country.
National AccessAbility Week also recognizes the key people, organizations, and communities who have put work in to make Canada a more accessible country. The Accessible Canada Act is among the contributions we now celebrate during this week. The act, established in 2019, aims to remove all barriers to accessibility in the country by 2049.
To celebrate this week, we are happy to announce that five buildings at the University of Ottawa, including Telfer's own Desmarais Hall, have been awarded the Rick Hansen Foundation Accessibility Certification (RHFAC) for their contribution to building accessibility. Other awarded facilities at the university were the Social Sciences building, Minto Sports Complex, STEM Complex, and Henderson Residence.
The Rick Hansen Foundation Accessibility Certification (RHFAC) is a program that aims to improve accessibility in Canadian buildings. The certification rates how accessible a building is based on user experience, more specifically users who live with a disability affecting their mobility. The program also supports the United Nation's "Envision2030" sustainable development goals, a campaign that aims to transform the world for people with disabilities.
Just like the Rick Hansen Foundation, the University of Ottawa and the Telfer School of Management want to improve accessibility in our buildings and ensure that user needs and standards are met.

Learn more about accessibility at the University of Ottawa.