uOttawa International Women's Week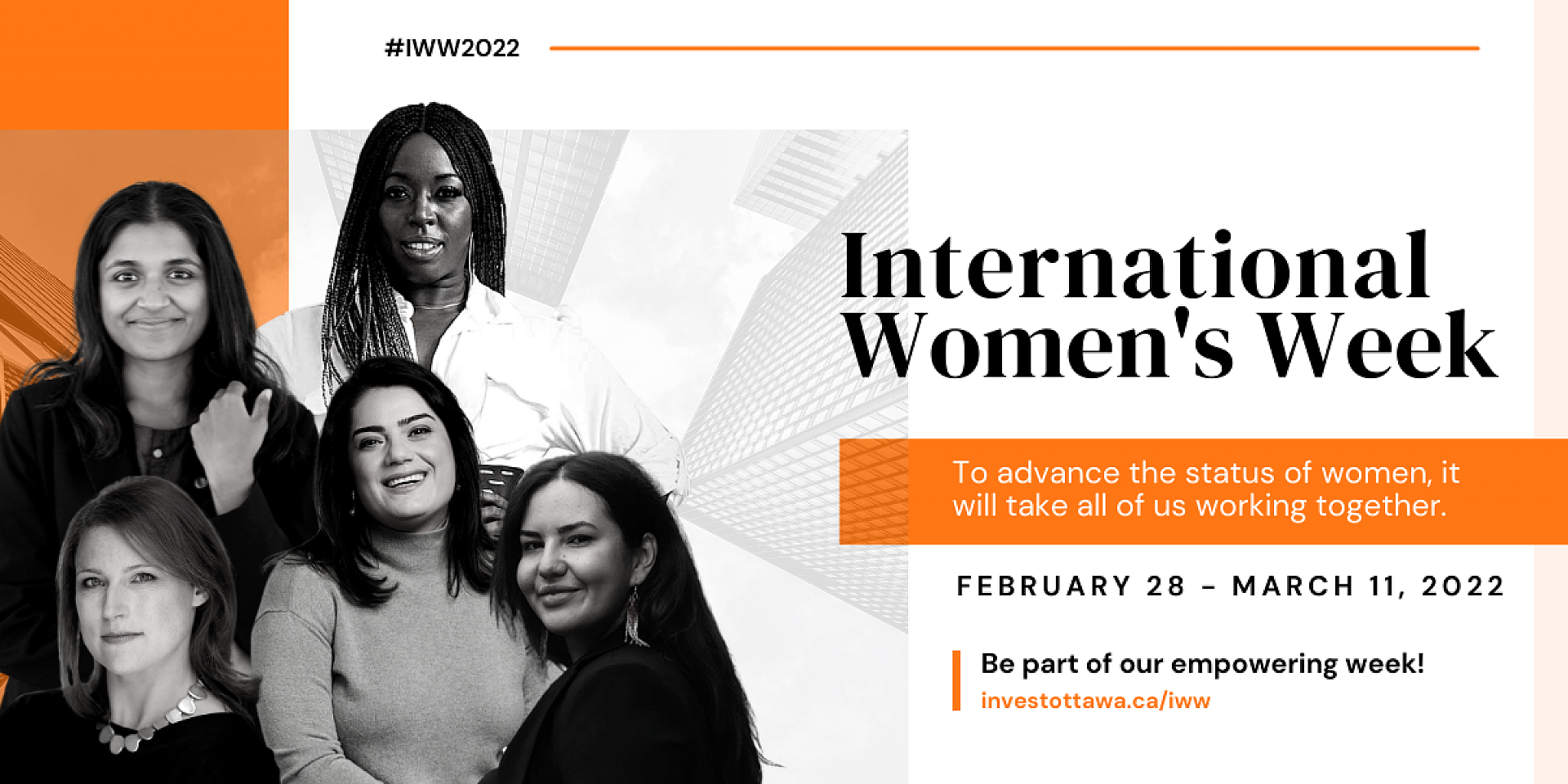 On March 8, the world celebrates International Women's Day. This year from February 28 – March 11 (and beyond), Invest Ottawa with its partners will run the 4th Annual International Women's Week (IWW) with a shared goal - to inspire, equip and empower women professionally. It will take all of us working together to expedite change. That is why the University of Ottawa is partnering with Invest Ottawa to bring nine jam-packed days of virtual events to you. Visit the Invest Ottawa website to register for all other events in the community.
Events and activities at uOttawa
Tuesday, March 8th at 12:00pm – 1:00pm EST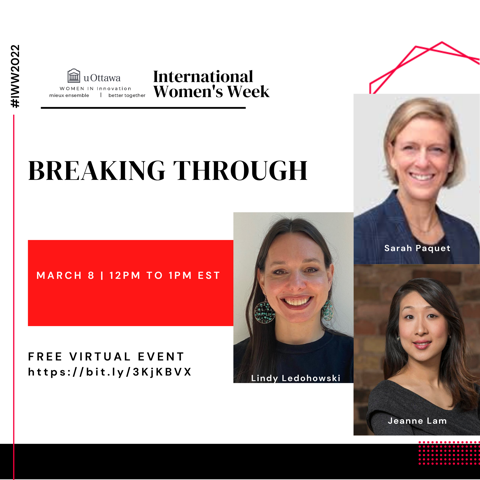 This is event is part of University of Ottawa Women in Innovation learning series

Want to know how to break through? These amazing women leaders will share how they are breaking through and impacting their communities. Join us for an insightful hour of three amazing women leaders sharing their individual professional journey and how they are staying the course. Learn their tools and techniques in breaking through as we share a few laughs together. Sophia Leong, EMBA 1995, will moderates the panel with introductory remarks from Martin Bernier, CIO University of Ottawa. These amazing leaders will share their individual journey, their strategies in breaking through and impacting their communities as well as sharing a few laughs:
Thursday, March 10th at 12:00pm – 1:00pm EST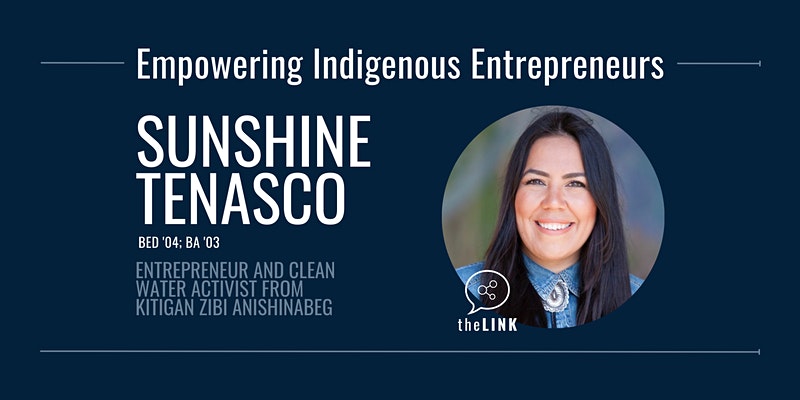 Join the Indigenous Alumni Council for the live premiere of The Link Season 2 Episode 5 with Anishinabeg entrepreneur and clean water activist Sunshine Tenasco (BEd '04; BA '03) CEO of Pow Wow Pitch, founder of Her Braids and author of "Nibi's Water Song".
Attendees will get the chance to ask questions to Sunshine Tenasco during the Q & A session led by the Indigenous Alumni Council following the episode premiere!

Sharing Her Stories: Women in STEM >
Thursday, March 10th at 1:30pm – 2:30pm EST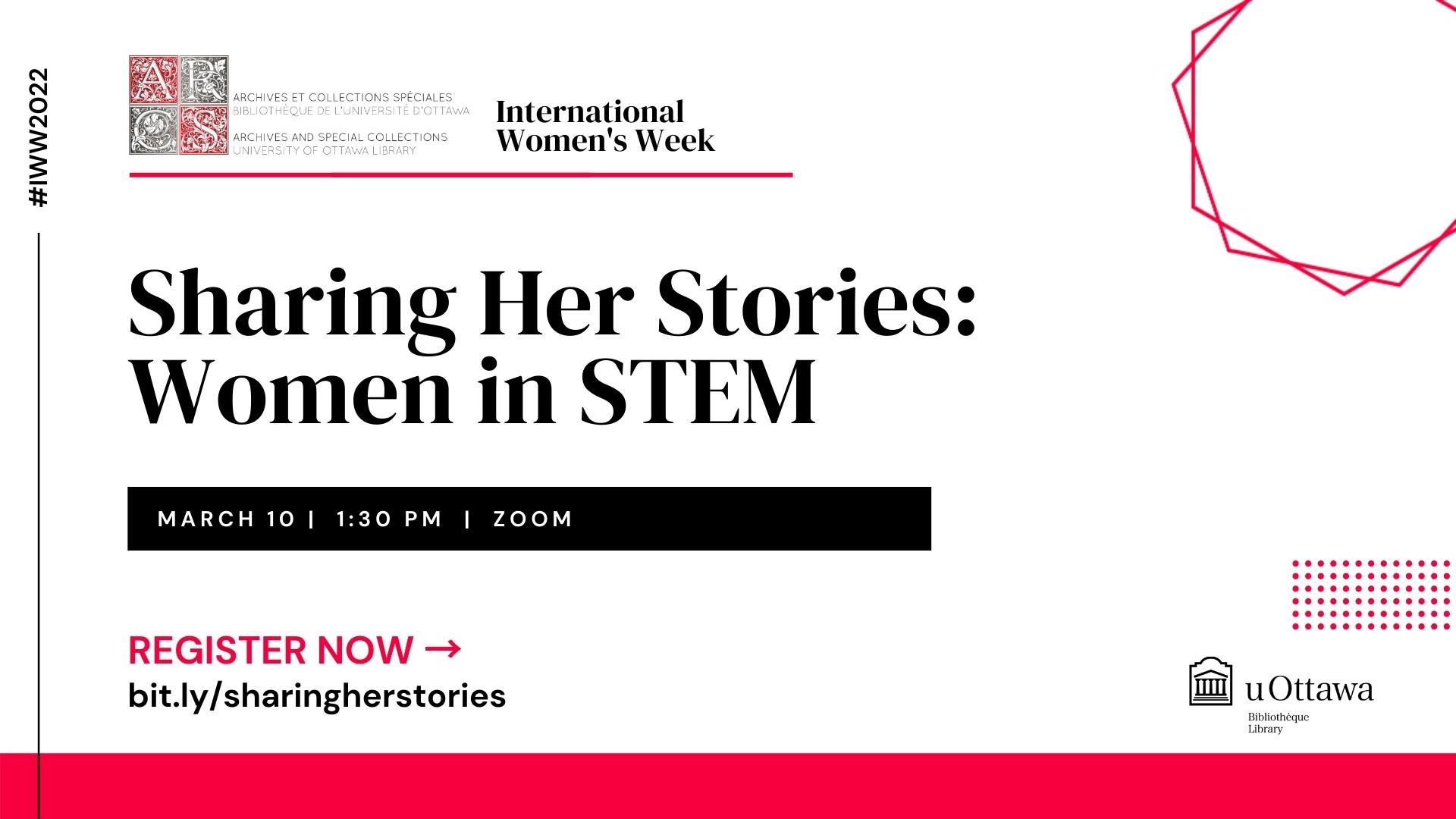 Did you know? The uOttawa Library is home to the Canadian Archive of Women in STEM. In collaboration with Library and Archives Canada and the Canadian Institute of Women in Engineering and Sciences (CIWES), the uOttawa Library has established a centre of expertise documenting the history of women who have contributed to science, technology, engineering and mathematics (STEM) in Canada.
Join us for a panel discussion with three trailblazers in the fields of STEM in Canada. Our panelists will discuss their journeys and the importance of sharing and archiving women's stories in order to better foster the next generation of women in STEM.