Telfer Marketing Association (TMA) connects undergraduates and professionals at Mad Marketing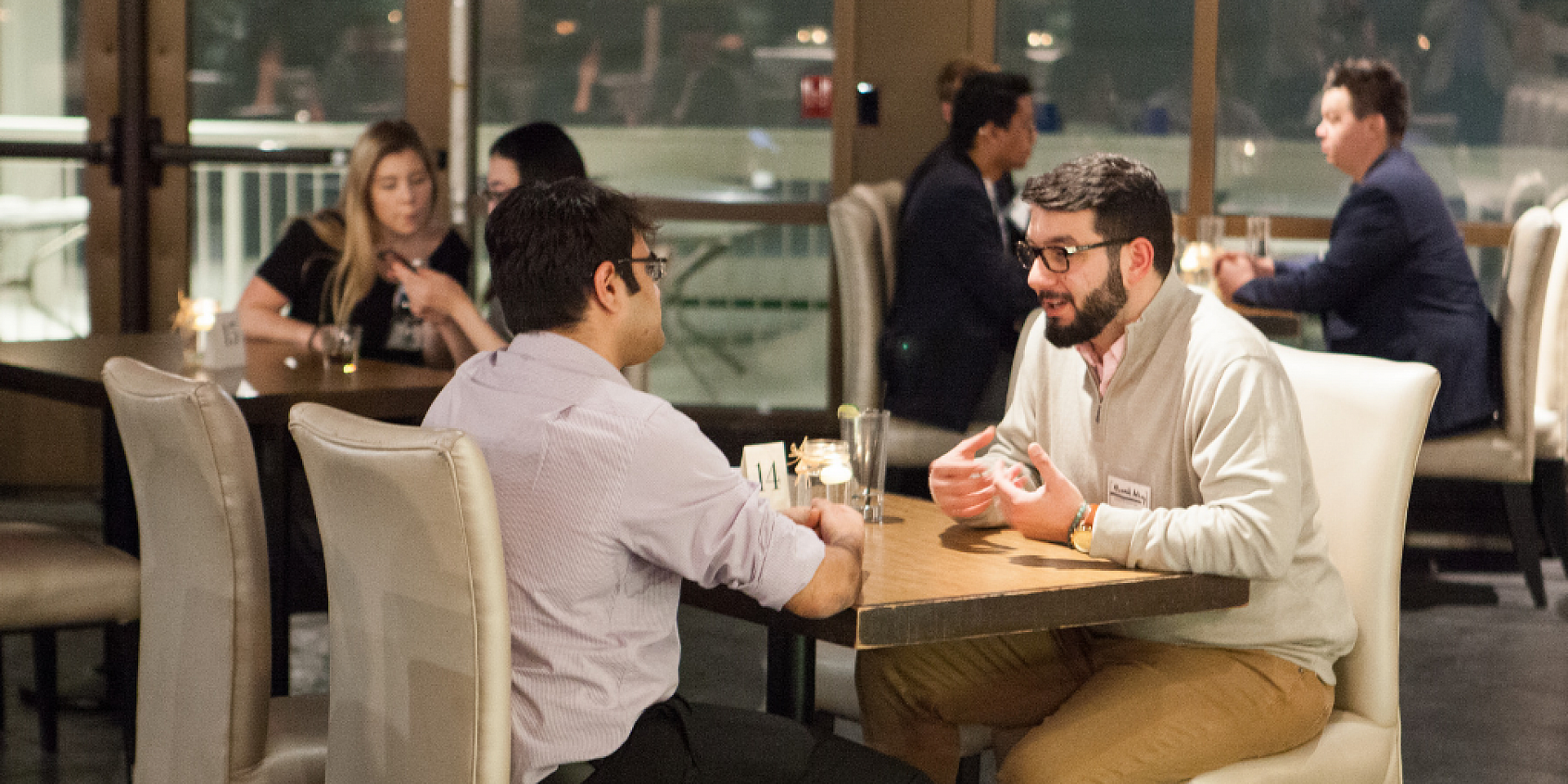 Telfer's undergraduate marketing club, the Telfer Marketing Association (TMA), recently hosted Mad Marketing, a speed networking event to connect undergraduate students and marketing professionals in the Ottawa community. This year, TMA held their 9th annual Mad Marketing event on Wednesday, January 23, 2019 with over 40 students and 13 companies in attendance.
This event is designed to provide an opportunity for students in all specializations to network with industry professionals from major Canadian companies on a personal level, with an application process to keep the event exclusive. Each student had the chance to ask each professional about their marketing experience and expertise in a one-on-one setting.
The main goal of Mad Marketing is for students to learn about the many types of marketing work and strategies of the various companies in Ottawa, to help them decide on a career path.
Thank you to the company representatives who came out to speak with our Bachelor of Commerce students this year:
Great job to this year's TMA executive committee for organizing this event. We are exciting for more upcoming events from our Telfer clubs!
---