Telfer Gee-Gee Balancing School & Sports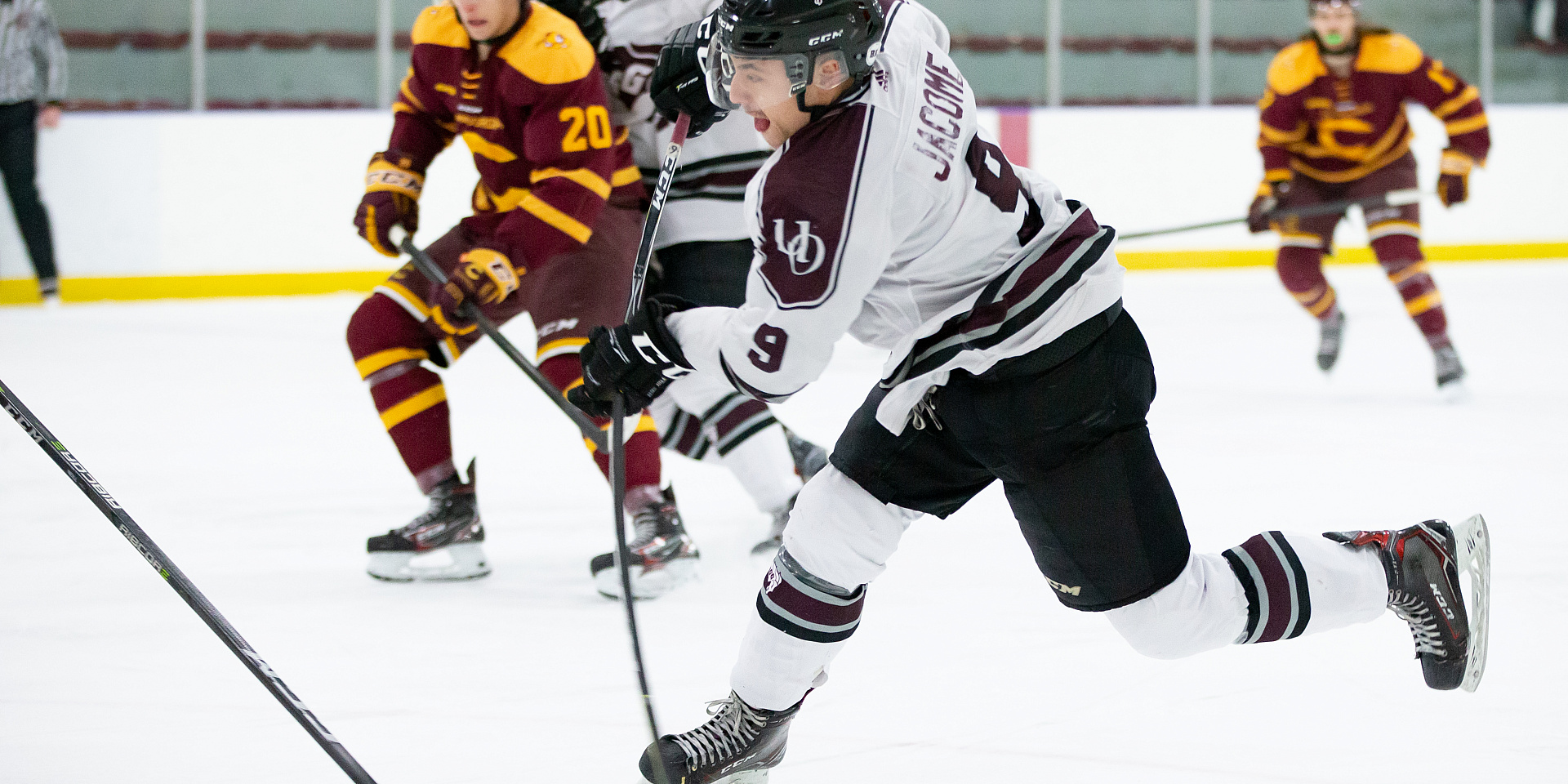 The Gee-Gees celebrated the 2018-19 class of Academic All-Canadians on Wednesday, November 20. The annual reception celebrates the student-athletes on varsity, varsity club, and competitive club teams who competed for uOttawa while also achieving an annual GPA of 8.00 or higher, or studying at the graduate level.
In 2018-19, over 220 student-athletes achieved this prestigious recognition. Each one represents a story of commitment, dedication, and passion for athletic and academic success. For Brendan Jacome, a Finance major on the men's hockey team, it's a story of hard work and recognizing one's strengths.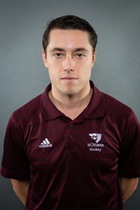 Brendan Jacome is a 24-year old from Caledon, Ont. Now in his fourth year at uOttawa, Brendan is a key player for the Garnet and Grey on the ice and brings his competitive spirit to his course-work as well.
"Roughly half of my classes are math-based and that is one of my strengths. If I don't get a question I have a desire and a drive to find the right answer, so I'll sit and I'll work on it until I get it," explains Jacome. "I have to make sure I fully understand that before I move on. You don't treat it as a chore, you treat it as something that's going to make you better."
Getting better is a process that happens academically and on the ice. "If you work really hard at something, and you have a goal set out, there's a good chance that you'll be able to achieve it. I think that's a very valuable outlook that can carry over to many situations."
At Telfer, Brendan enjoys interacting with his classmates while also having his hockey teammates to support him. "I have people in my group from all over the world. It's cool to see how we do things differently sometimes but at the end of the day, everyone is focused and wanting to do well. I also have some great professors with good real-world experience and they are very engaging."
"Lots of guys on our teamwork really hard on their school and a lot of my roommates are in finance too. Our coaches also want to make sure that we succeed. If we have to miss something because of a conflict with the school they are understanding." There are eight members of the men's hockey team who earned Academic All-Canadian status in 2018-19.
On the ice, Brendan achieved an interesting statistic last season: he did not take a single penalty. Partly in recognition of that, but also as a nod to his overall quality of play (Brendan was fourth on the Gee-Gees in points and third in goals scored and is an excellent penalty kill player), he won the national award for Most Sportsmanlike men's hockey player.
"My role is to go out and score points, not to agitate guys. I'm more useful for my team on the ice than in the penalty box! But I like to work hard and make sure I play a good game in all facets."
That ability to be multifaceted has also been recognized on campus. Brendan won the Gee-Gees President's award for outstanding commitment to academics and community involvement in addition to athletic performance. With an AGPA of 8.38, he is also active in team efforts to help the local hockey community with clinics and is a visible advocate for the Movember, Hockey Gives Blood, Do it for Daron, and Pride activities that the Gee-Gees take part in.
Brendan anticipates completing his studies at uOttawa this spring. Both the hockey world and the world of finance have opportunities awaiting.
"I'd like to go on and play pro hockey next year. More than anything though I just want to help the team win this year. Right now I am taking it one year at a time and I'll see what happens. I have had some good internships in the last couple of summers with good firms in the commercial real estate field. I left on good terms and have good relationships, so those doors are open for the future for sure."