Tackling PhD training: Insights from Telfer's first PhD cohort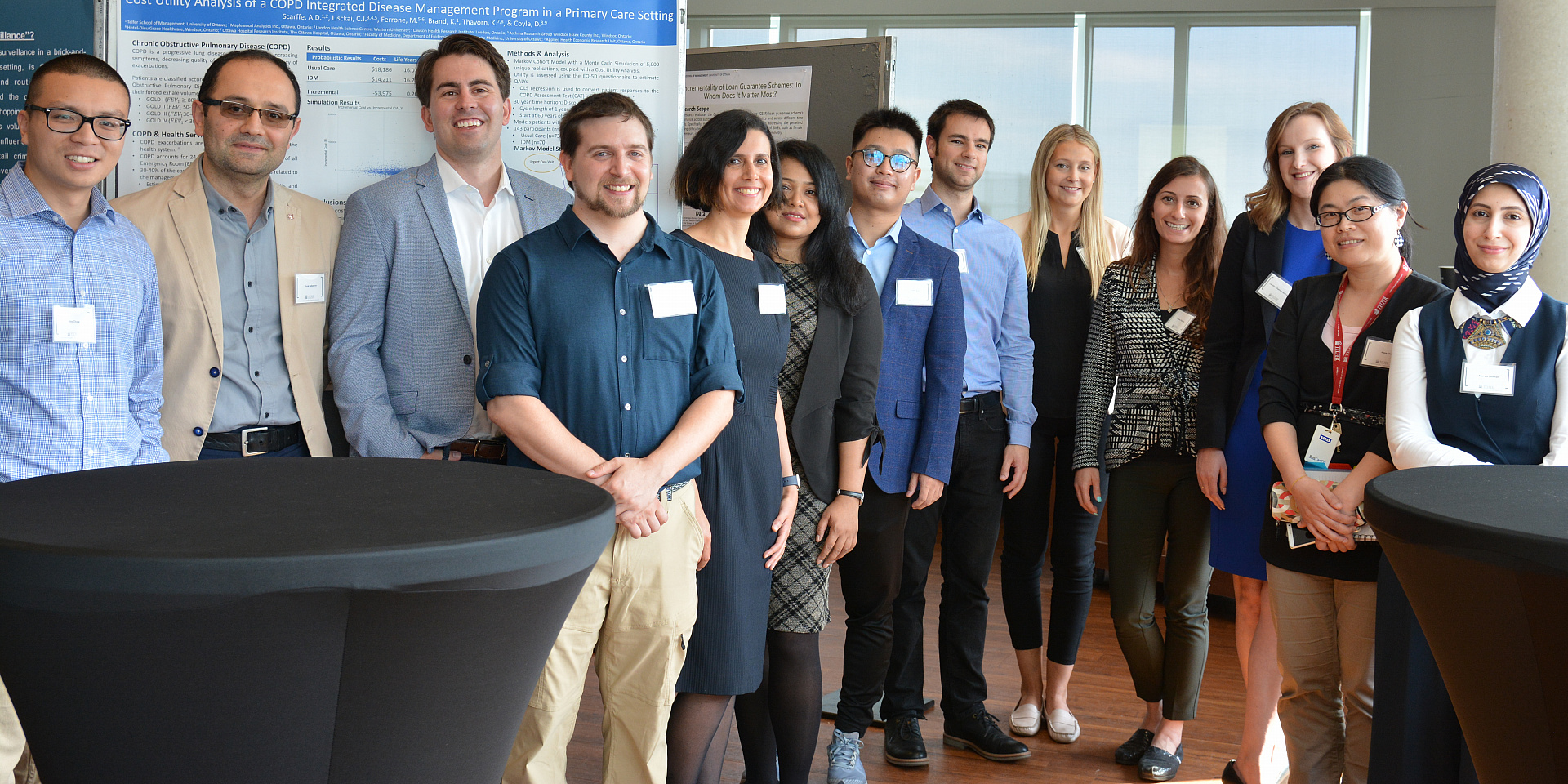 The Telfer PhD in Management program opened its doors to welcome the first cohort of PhD candidates in the fall of 2016. Eight exceptional candidates among 28 applicants were admitted into the brand-new program. They committed themselves to tackling the journey that is PhD training, surely not fully aware of the erratic ride of challenges and victories ahead of them. Four years and one semester later, Vusal Babashov was the first student to successfully defend his thesis on January 18, 2021, and he is the first graduate from the Telfer PhD in Management program. Considering the hurdles caused by the COVID-19 pandemic, this is a remarkable achievement.
Choosing the right PhD program
Any student considering a PhD must first decide to dedicate the next 4 to 6 years of their life to PhD training. Choosing which field of study to join is also a major decision, as this will tie into their thesis topic, who their supervisors could be, and it could ultimately impact future career choices.
This is a big decision for all PhD candidates, but how does a student take the leap in applying to their field of choice?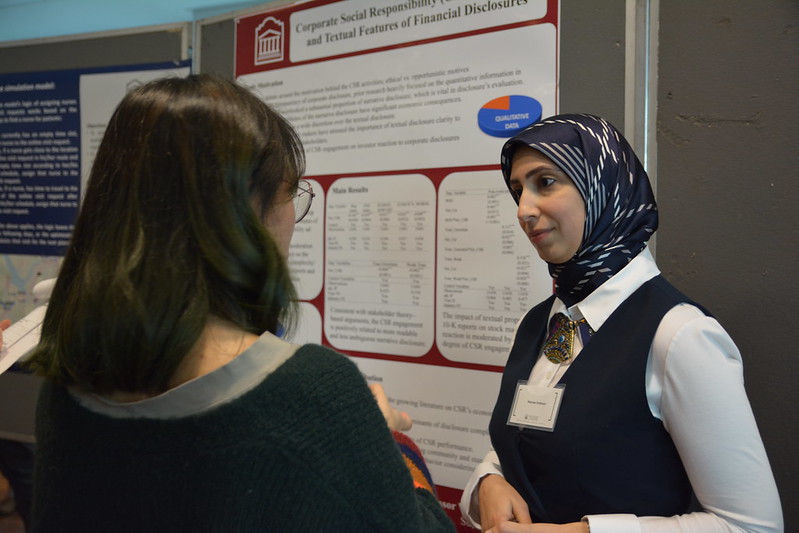 Marwa Soliman joined the program in 2016. She felt that her decision to pursue a PhD at Telfer was obvious considering the diverse expertise of the school: "I worked in academia my whole life and pursuing a PhD in accounting was one of my dreams. Before joining Telfer, I lived for two years in upstate NY and during this time I was a frequent visitor to Ottawa. I started reading more about Telfer and the PhD program and I really liked what Telfer has to offer as a new PhD program. I contacted Dr. Walid Ben Amar and he was kind enough to provide all necessary information about the program. I enjoyed our conversation so much and I decided to join Telfer. Given the diverse expertise in the accounting and finance disciplines and the outstanding research output in the last few years, I felt I can prosper in this vibrant and encouraging research environment."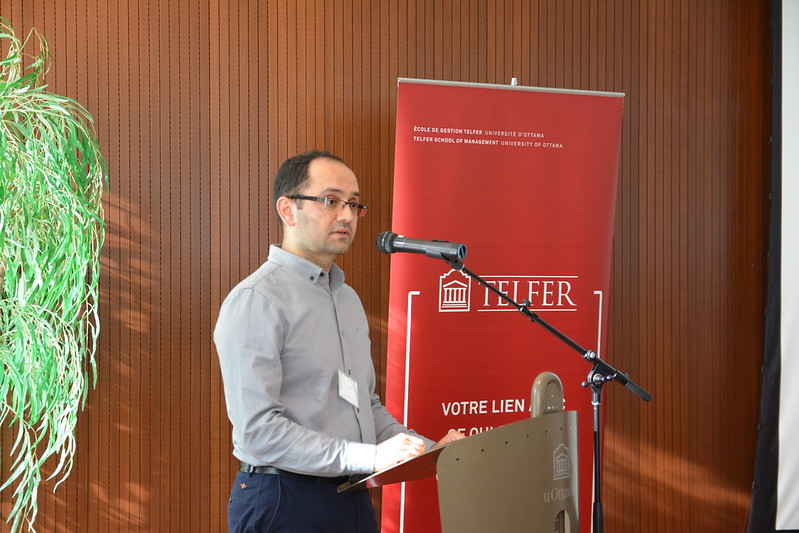 Vusal Babashov did not give his program selection a second thought: "I chose Telfer's PhD program primarily based on the supervisors I was going to work with for the next 4 to 5 years. I did a fair bit of homework researching my supervisor. First, Professor Jonathan Patrick was quite visible and well regarded in the Healthcare Operations Research community. Second, he was actively engaged in research and publishing. Finally, after having an introductory meeting with him it was evident to me that we could work together. Professor Antoine Sauré joined the program shortly after I started my PhD. It was a natural fit for me to have him as my co-supervisor given our shared research interests. Also, he was just starting his tenure-track journey, and his engagement and motivation created more synergy and boost to my doctoral research commitment."
Three Major Steps of PhD Training
After officially starting the program and completing four semesters of required course work, PhD students must complete the Comprehensive Examination, also known as the "PhD comps." This consists of a two-part examination (written and oral) that is overseen by the Comprehensive Examination Committee . Passing these exams proves that they have acquired the relevant knowledge needed, and that they are ready to tackle a thesis project.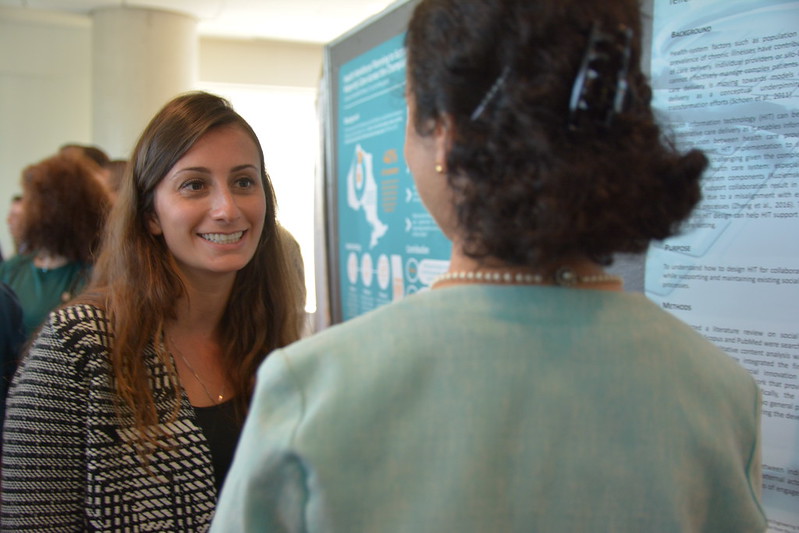 Before the end of their 3rd year in the program students must choose their thesis topic, prepare a thesis proposal and defend it orally. While most students at this stage are quite excited about starting their data collection, this is a big hurdle and a key rite of passage. Failure to successfully defend their proposal leads to withdrawal from the program – talk about stressful! We asked Andrea Ghazzawi how she felt about this challenge. "I knew what to expect, as I had defended my proposal for my Master as well. I absolutely love my research topic – social pediatrics – and had invested a lot of time into developing my research study with the support of my supervisor Dr. Craig Kuziemsky and the clinical director at the social pediatric centre Dr. Anne Marie Bureau. As such, I felt very prepared for my defense."
We asked Marwa how she felt about this challenge. She adds that the support and guidance from her professors helped her achieve these milestones: "I was one of the first students in the first Telfer PhD cohort to join the program. It was both a challenge and an opportunity. Although, we did not have the history of previous students to guide us and provide some tips and tricks to manage our PhD journey, I was fortunate to always find the support and guidance from my professors in all the stages of my doctoral program including my comprehensive exam, choosing my dissertation topic and even during my proposal defense."
After these steps, PhD candidates are well on their way to becoming independent researchers. This is after having spent countless hours of reading, planning, and designing the right research approach, making sure to ask the right research questions, and defining a methodology, a data collecting process, and analysis. Their major triumph is succeeding to publish their research, hoping to make an impact and help shape the future of their field. At this stage, PhD candidates are ready to write and defend their thesis and celebrate this immense achievement.
Support from Telfer
PhD training is an intense journey of academic and professional growth. The thesis supervisors play a major role in this process, but many other faculty members, support staff, and peers have a major influence on this training. For Marwa, Associate Professor Dr Qiu Chen has really made a lasting impression during her PhD: "I have enjoyed working with Dr. Qiu Chen. She is always supportive inside and outside of our seminar classes. I remember the first day of her class when she said that one of the great things about teaching PhD students is that you are working with your colleagues, not your students. I have recently asked her for a letter of support, and I was two days away from the deadline and she was very kind to provide her support and help. She came back asking for more information to provide her best recommendation letter even within this short period of time."
Joining the student community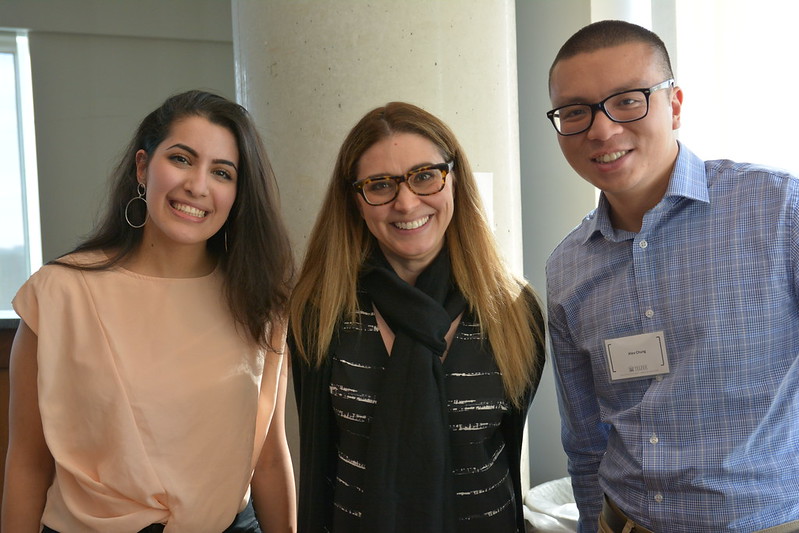 The Telfer Graduate Research Programs Student Association (TGRPSA) plays a major role in enhancing the PhD student experience at Telfer, sharing opinion or thoughts from the students, and ensuring their needs are met. Among the first PhD cohort, Alexander Chung was the first PhD student representative in the association and served as President until 2019. Alex offers a unique perspective about the Telfer PhD student experience: "Since the inception of the PhD program, the association has been instrumental in organizing activities to unite the students and promote our research. Two examples include "skills-sharing" activities and writing bootcamps. The skills-sharing activities allowed students to share their skills and hobbies with others while providing a social environment to help alleviate the stress of graduate studies, while the writing bootcamps were weekly sessions that provided a motivating environment for students to come together and write productively. Furthermore, we helped in organizing and delivering the thesis competition for graduate students."
The Telfer PhD program now hosts five cohorts of ambitious PhD candidates, driven by a quest for knowledge and a desire to develop the research expertise and skills needed to conquer the world. Congratulations to them all for committing to the challenge. We wish all our students much success in their respective adventures and look forward to celebrating with each of them as they complete their candidacy.