Rethinking the System: The Lifelong Journey of Audrey-Claire Lawrence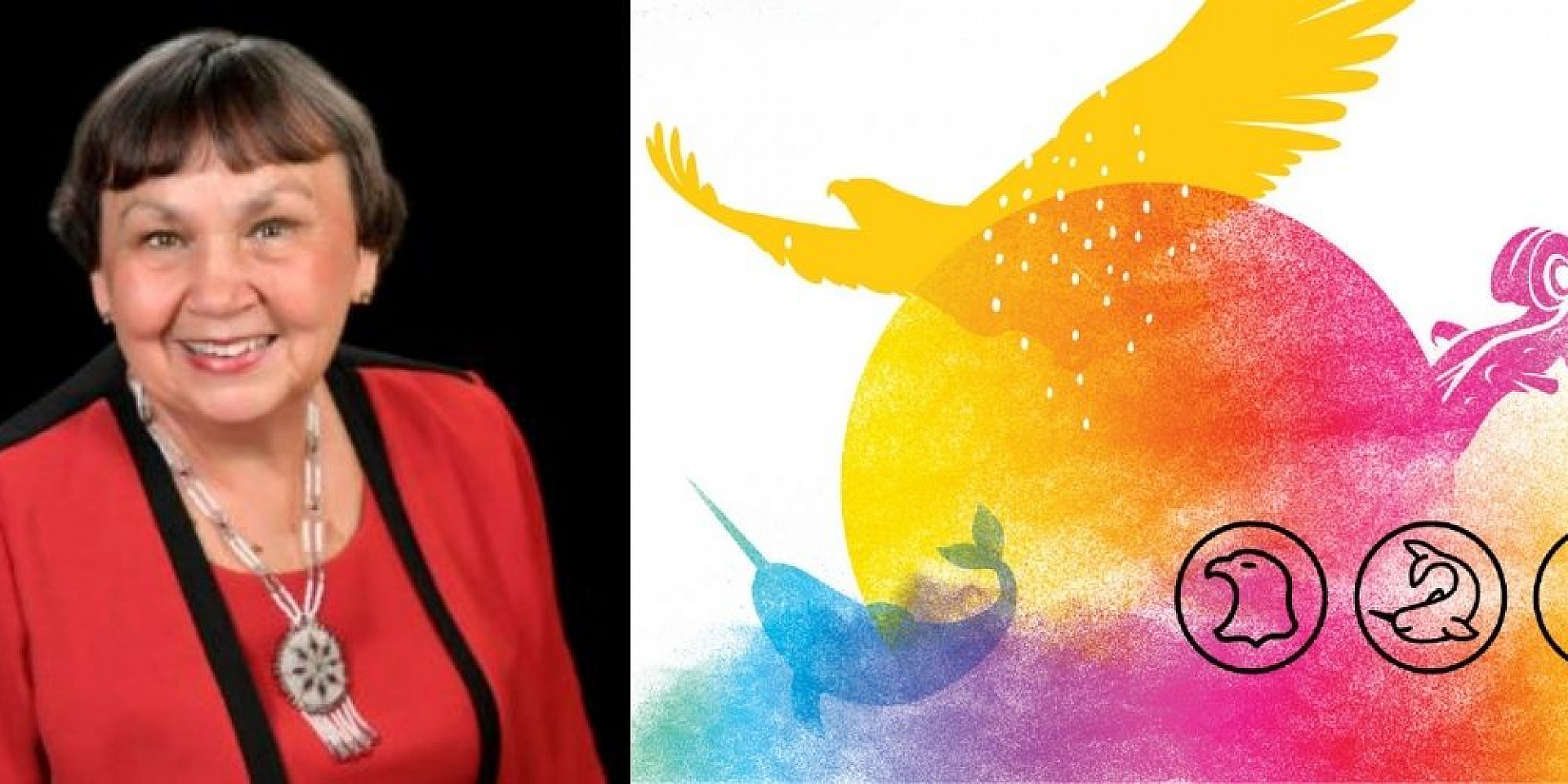 At the age of 19, Audrey-Claire Lawrence (EMBA, 1997) started her teaching career in Rouyn-Noranda over 850 km away from Québec City where she has been living. Little did she know, this was only the beginning of a lifelong journey that would lead her to rethink Canada's health and educational system.
Teaching in a remote region of Québec brought on a lot of firsts for Ms. Lawrence. Due to the lack of school past grade 6, Cree students were flown in from different communities in the James Bay area; 'It was an interesting environment to be in," remembers Lawrence. "The North was quite different then Québec City. At school, you could see kids were divided between Cree and Town Children, but the class they integrated very well."
One day, a dentist sent by the Department of Indian Affairs and Northern Development (now Crown-Indigenous Relations and Northern Affairs; Indigenous Service) came into her students' class for what was presented as a routine visit for the Indigenous children. Lawrence (born Swaffield) was confused at the time, knowing there was already a dentist in town, but giving the official statement from the dentist, she sent in her first student. She was shocked when the young girl returned: "She came back green and looked terrible." The dentist had explained that he needed to pull out 7 teeth to treat the young girl's cavities. After that, Lawrence immediately refused him permission to touch any more of her students and had the principal send the dentist away. "I simply didn't understand the logic given how a local dentist could have taken care of the kids," she added.
The consequence of this event sent Lawrence on a journey to understand the "system" regarding Indigenous relations in our education and health systems. Of Cree and Inuit Ancestry herself, she was already attentive to the Indigenous rights cause, but from that day, she knew she had to take a stand.
Starting On a Mission
After completing further degrees, Lawrence became an experienced facilitator, motivational speaker, and organizational development specialist. She has worked in management positions in government, education, and healthcare, most notably as Director of Educational Services at The Ottawa Hospital (Civic then) and as Director of Education for the Canadian Association of Medical Radiation Technologists.
She has also served in leadership positions in national, provincial, and local organizations involved with organizational development, libraries and concerns affecting Indigenous communities throughout Canada, including in Quebec, Ontario, and Nova Scotia. Author of several journal articles and study guides, Lawrence has presented at numerous conferences on cultural safety, humour in the workplace, stress and change management, and before retiring had her own consulting practice supplying facilitation and event services, customized to the needs of her clients.

In addition to her MBA from the University of Ottawa, Lawrence also holds an MA in Sociology and Organizational Behaviour from the University of Calgary, an Honours BA from McGill, as well as a Teaching Diploma in Later Childhood from MacDonald College. She is a Myers-Briggs Facilitator and has extensive experience in the provision of training and leadership programs.
Developing Critical Thinking Skills
Lawrence has extensive experience in policy analysis, report writing, and strategic planning. She attributes her success in these fields to her time at Telfer EMBA, which was known as the Faculty of Administration at the time.
"One of the classes I remember the most was held by Professor Raj Gandhi," she recalled. "As he introduced his class on cost-benefit ratio, he said jokingly, that the biggest mistake we did was to put our money on an MBA when we should have bought a house. It's a simple example, but it gets you thinking about how to develop your critical thinking as well as doing cost benefit analysis."

Lawrence shared how the program helped her to further shape her skills: "My MBA helped develop my critical thinking as well as negotiations with teammates to get things done." She noted that it helped one to be a system thinker so one can change the state of things: "When you have good people, but a lousy system, the barriers are too strong to do anything, the world is already too complex. When you get to fix the system, thinking and see what can be leveraged, that's when change can happen."
Lawrence is now a thriving member of the Telfer alumni community: "I enjoy seminars and the continuing learning opportunities offered by the University. I think I might be holding the record as the alumna with the longest time attending learning events" she said candidly. She continued: "If you have a good experience, it will build a lifelong learning objective, and I simply enjoy learning."
The Career After the Career
Officially retired and living in Ottawa, it would be impossible to think that Lawrence would have left everything behind. She has been involved in the community through volunteer work at a few health and organizations and libraries, including serving as Chair of the Canadian Health Care Educators Association, the former President of the Ontario Library Board Association (OLBA), the former Chair of the Cumberland Public Library (now part of the Ottawa Public Library), and the Vice-Chair of the Southern Ontario Library Service Board and Volunteer Leadership Development Program (VLDP) of Volunteer Ottawa.
"I surely know how to keep myself busy. My husband would tell you that I'm spending more time volunteering now than I worked during my career," exclaimed Lawrence.
Most recently, Audrey had served on the Public Witness for Social and Ecological Justice Committee. She now serves as the Indigenous Co-Chair for the All My Relations Circle for the Anglican Diocese of Ottawa for work on Reconciliation and has been on the Algonquin College Board of Governors since 2017.
Standing Up for Distance Learning in the Indigenous Community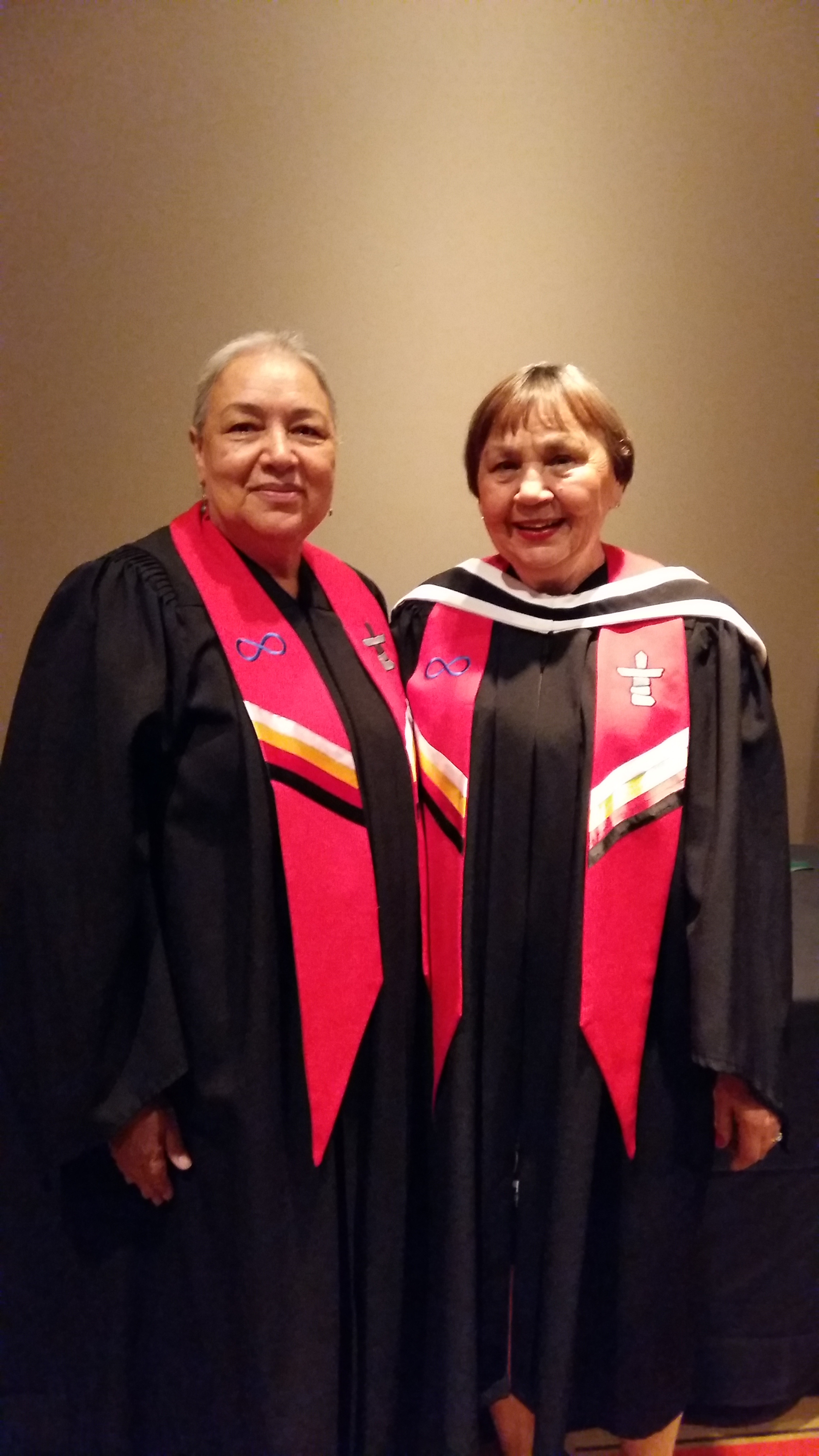 Audrey has long been aware of the needs for financial support for university and college students and especially for Indigenous students, so she set up a special bursary for Indigenous learners at Algonquin College in 2019. Then upon hearing that there was no bursaries for online students, she recently in May 2021 established the Audrey Lawrence AC Online Bursary, the first bursary for learning distance which will be awarded to full-time and part-time online learners in financial need, following a second gift of $15,000 from Lawrence.
The Online Bursary will encompass two $6,000 bursaries for full-time learners, with one preferably directed toward an Indigenous student. Additionally, three $1,000 bursaries will also be awarded to part-time students.

As a former teacher to Cree students at the very beginning of her career, it simply seems natural for Lawrence to give back to the community and encourage distance learning: "As I went on through my teaching career, I'm glad I could count on correspondence courses (distance learning process at the time) to complete my degree. I am very sensitive to the needs of distance learners," she said.
Audrey mentioned that even if it has been a few decades ago, the gap in providing essential services, such as education, to the Indigenous community is still very much a topical issue. "Over the past 20 years, not much has changed," she said. "Gaps are being identified, but little is done to shorten them in the end. We bring infrastructure to the communities, but we do not take the time with them to ensure the facilities have operational support - and that's a big issue." She concluded: "Apart from the mea culpa, we need to learn from the past to make positive action and the most important thing to do is to ask the community what and how it should be done above all."