Academics and Leading Health Professionals Discuss the Opportunities and Challenges in the Use of Analytics and AI in Canada's Healthcare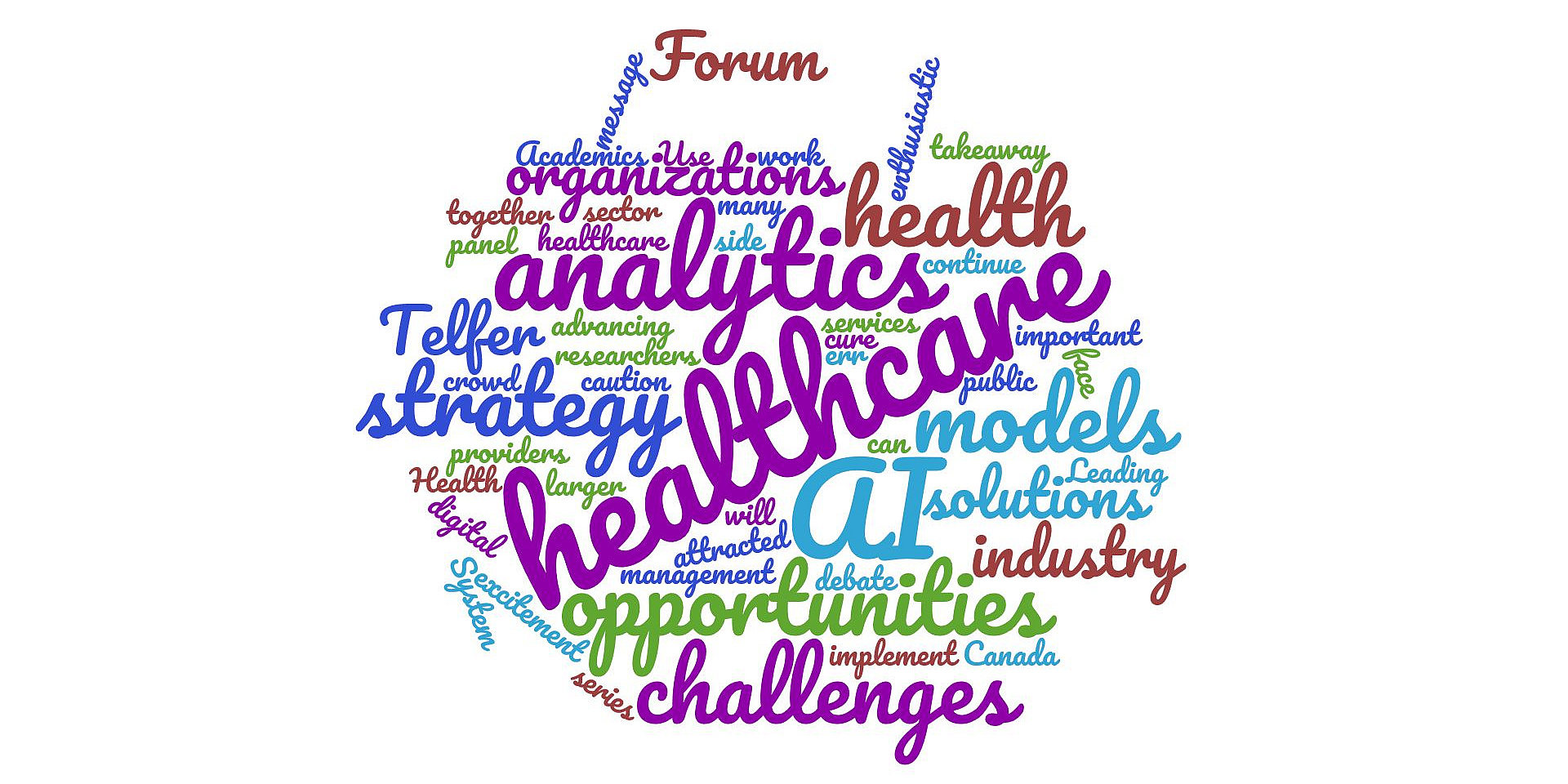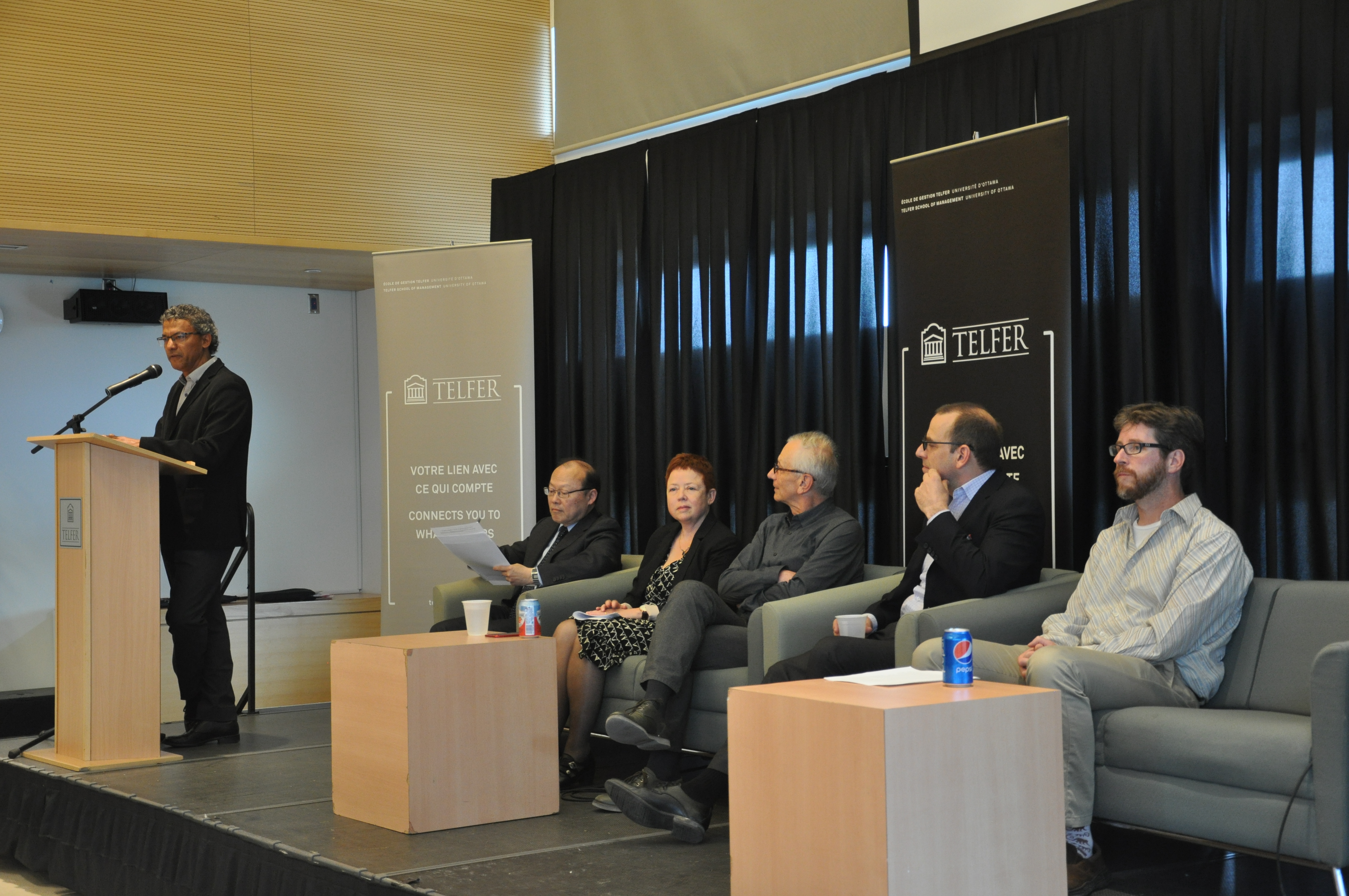 As part of the 2018 Telfer Forum series, this public panel attracted an enthusiastic crowd of about 80 health professionals and researchers. Professor Greg Richards (Telfer School) and Dr. Peter Liu (uOttawa Heart Institute) opened the floor to the panelists. By conducting a quick pool with the audience, Dr. Liu confirmed health professionals' excitement about analytical models and AI in the healthcare sector.
Professor Jonathan Patrick (Telfer School) raised an important question: analytics is used successfully in a number of industries, so why hasn't healthcare fully embraced it? Applying analytics to healthcare is not the same as creating a program that replaces one of the chess players. He explained that decision making in healthcare involves far more complex and unpredictable strategies than finding ways to 'checkmate the king'. Analytical models can support healthcare in improving services, but they do not and should not replace decision-making.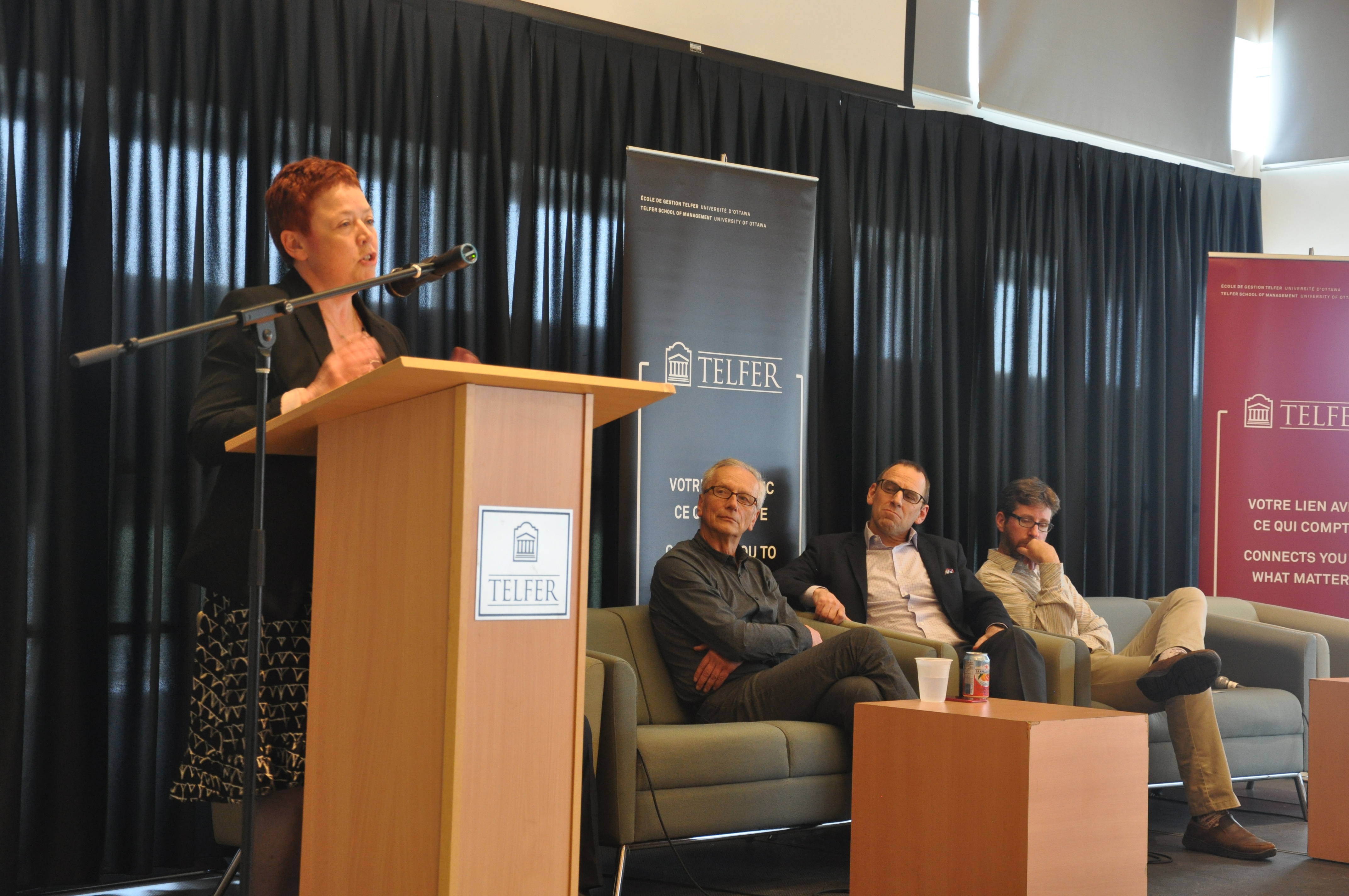 According to Professor Herna Viktor (School of Electrical Engineering and Computer Science, uOttawa) it is very important to define what AI really is. Often confused with analytics, AI involves crunching vast amount of data and finding patterns that will then be used to develop predictive models. These models can, for example, predict patient's postoperative condition or help with diagnosis. There are major opportunities for AI methods in the health sector, but these methods can only be as good as the data they are trained on. The fact that healthcare is data rich but information poor is a challenge. If the data set crunched by AI algorithm is of poor quality, the result will be equally poor.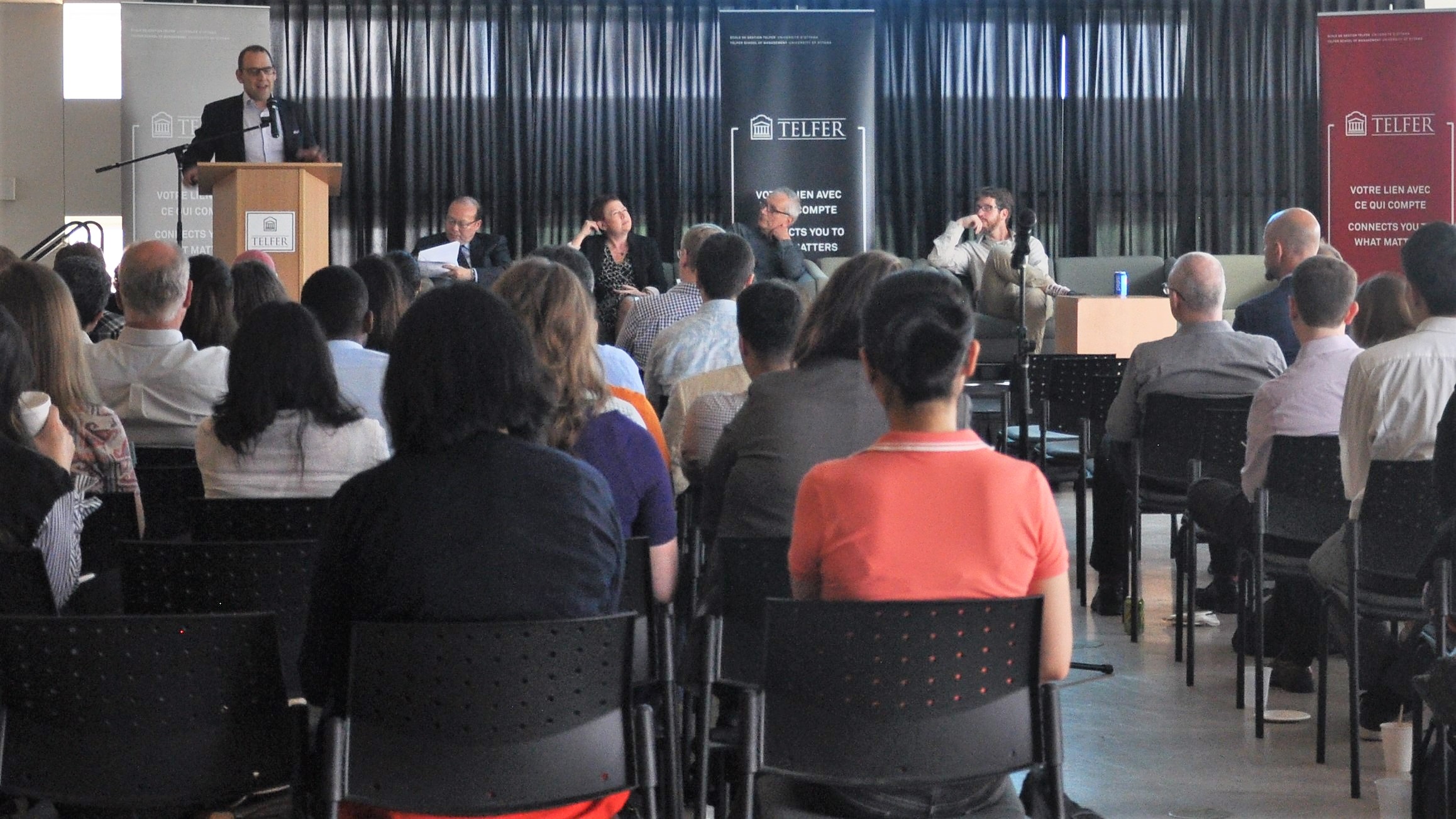 Dr. Doug Manuel (Ottawa Hospital Research Institute) explained that the use of predictive algorithms, such as those embedded into popular medical apps, has allowed patients to gain some autonomy. However, he expressed some concerns about the quality and validity of these new tools. A predictive algorithm developed on a subset of only 300 people is not necessarily ready for a population-wide use.
Professor Wojtek Michalowski (Telfer School) tried to debunk some myths about AI in healthcare. He pointed out that AI is not new phenomenon. The first applications of AI in healthcare actually date back to the late 1970s. The current popularity of AI in the media has led many to believe that AI-based systems can be easily installed and managed, which is far from being true. AI methods require a lot of customization and careful organization.
The takeaway of this Telfer Forum is an important message for health organizations: analytics and AI will continue advancing how health services are delivered, but health organizations should err on the side of caution. There are major opportunities so that AI-driven solutions can become a "cure" for many of the challenges that health organizations currently face. However, if health providers, researchers, and the industry don't work together to implement these technologies as part of larger digital health strategy, these opportunities might turn into a "curse."