Anie Rouleau (BCom '92): A Leader in Sustainable Entrepreneurship with The Unscented Company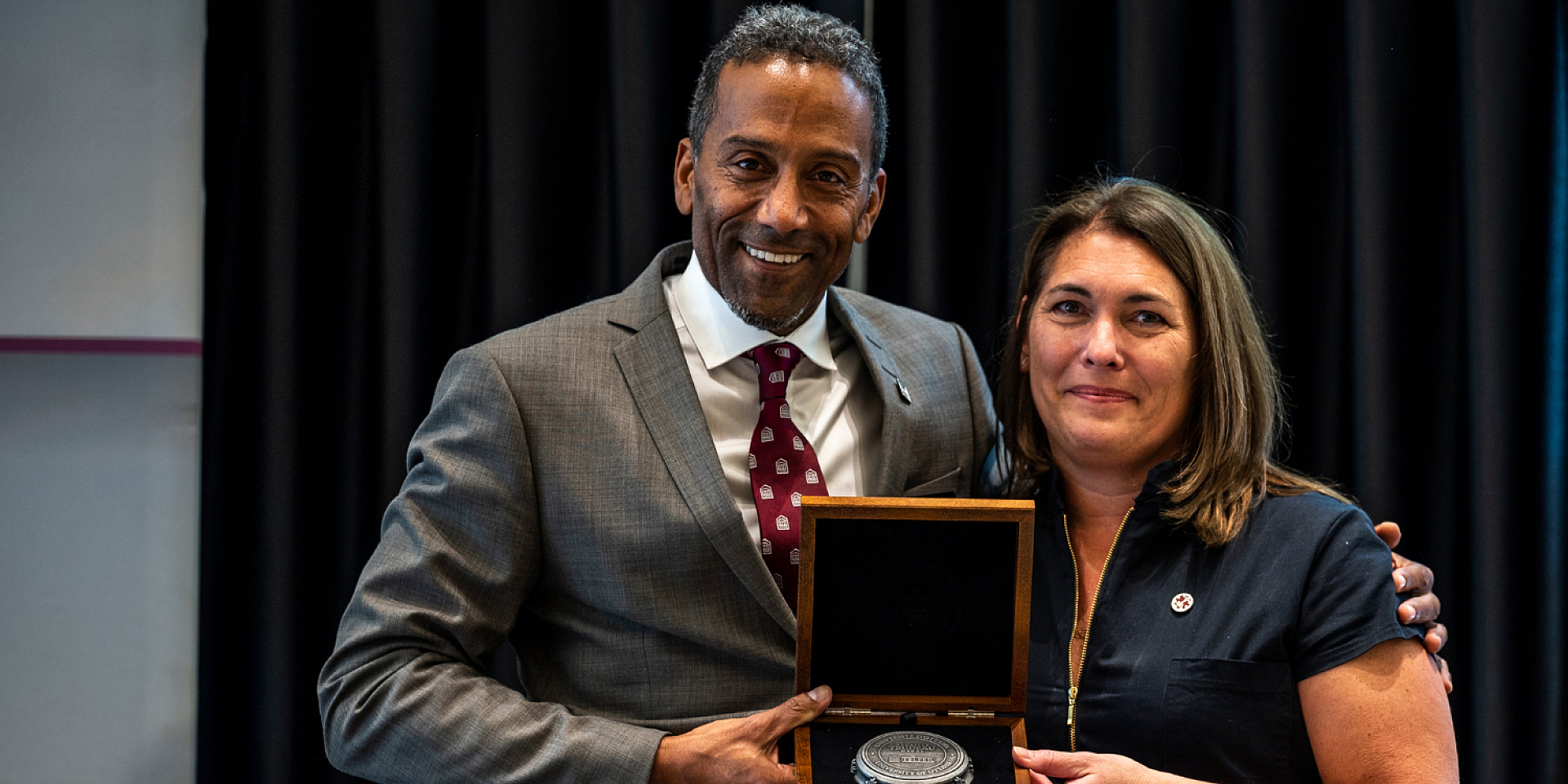 Anie Rouleau (BCom '92) is the Founder and CEO of The Unscented Company, a sustainable woman-owned BCorp-certified business. This year, we are recognizing Rouleau's leadership and successful journey in sustainable entrepreneurship with a Trudeau Medal.
First awarded in 1989 to recognize leading alumni, the Trudeau Medal is the highest honour given to an alumnus or alumna at the Telfer School of Management. The award was established in honour of Reverend Father Roland Trudeau, the former director of the University of Ottawa's Commerce department from 1950 to 1965. It recognizes leadership, initiative and contributions made by an alumna or alumnus to the business world, the community and their alma mater — the definition of our longstanding relationship with Anie Rouleau.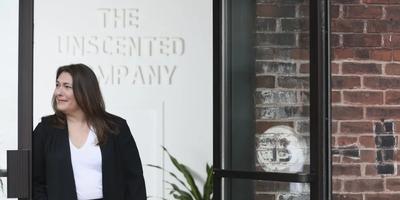 Rouleau has set an exceptional example of what both a strong leader in sustainable entrepreneurship and an extraordinary Canadian leader at the helm of a woman-owned business can achieve — an inspiration to fellow BCom students and graduates.



Influenced by Family Values
From a very young age, entrepreneurship was an important pillar of Rouleau's life. "One day you will have your own business," said Anie Rouleau's father when she was just eight years old, sitting at the dinner table.
Raised in a family of entrepreneurs, Rouleau was taught early on to have confidence: "Back then, women did not have the same access to resources and my father was aware of this. He built my character to confront that."
In 1992, she graduated with a Bachelor of Commerce from the Telfer School of Management and joined her family business, Hydrocom International. She went on to hold prestigious roles at Maclean Power Systems and Société de Gestion du Commensal until 2011.
At 42 years old, Anie Rouleau founded Baleco / The Unscented Company, following in the entrepreneurial footsteps of her parents. The moment in which she decided to make the leap is a reflection on her decades in the business world: "Entrepreneurship is something that's always been on my mind growing up and in my years at Telfer. It's at Telfer, that I had entrepreneurship courses for the first time and case competitions like Jeux de Commerce."
Her family values first built the blueprint of her business journey to come, Rouleau shares: "My mother and father were entrepreneurs, and I saw that you could be successful in your own business and provide. For me, as a woman, when I had young children, I could see my life being better to balance as an entrepreneur."
Taking a Risk in Sustainable Entrepreneurship
Rouleau says that entrepreneurship is a build-up — at some point, something makes you jump. To choose that path, an entrepreneur needs to be comfortable with and accept failure. She instructs us to accept 'no' for an answer and to not take it personally. And, perhaps most importantly, an entrepreneur needs to be able to take a risk, a financial risk.
It is safe to say the risk paid off. In 2021, The Unscented Company was named one of Canada's Top Growing Companies by The Globe and Mail, reporting a 526% 3-year increase in revenue growth and $5-10M in revenue. In 2019, on CBC's Dragon's Den, Canadian Tire announced they would bring The Unscented Company's sustainable products into their 500 stores across the nation. "Ten years ago, I bet on the right horse," comments Rouleau.
The Importance of Upbringing, Education and Values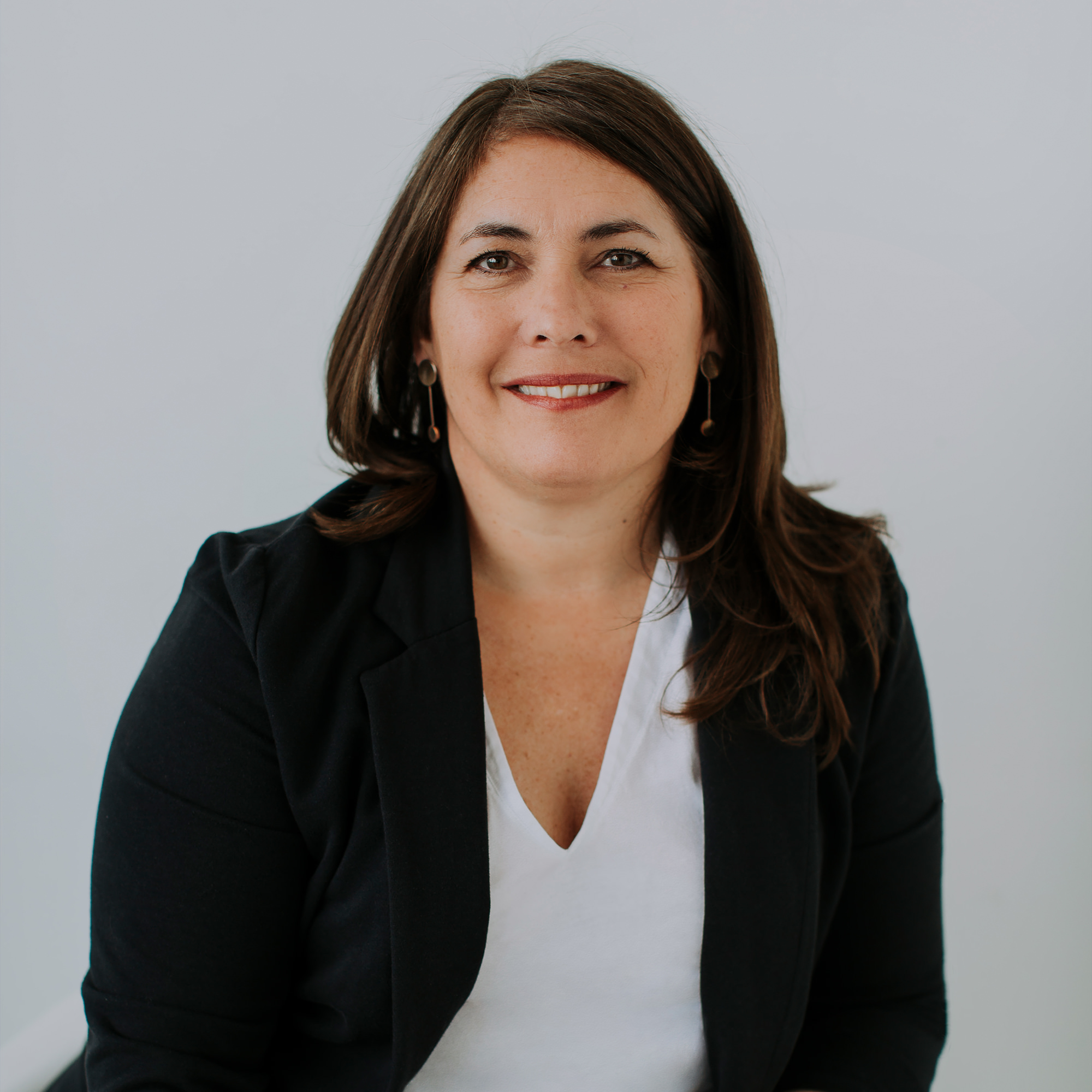 Rouleau's contributions to the business world and professional success did not come out of thin air. For her, the formal education she received during her Bachelor of Commerce at Telfer helped in establishing her successful business. Rouleau confidently says, "It's not even a doubt in my mind. I personally love Telfer, the accessibility to the teachers and the directors. I still see the Dean to this day and there is a sense of belonging. For me, it was like attending a smaller university on the French side. Today as an entrepreneur, I'm very grateful to have gone through a program like that, which had classes in marketing and HR too. I was lucky I did something I studied, and it definitely helped me prepare for my career." Rouleau's familial entrepreneurship values and education at Telfer are two factors that contribute to The Unscented Company's exponential success — the third is that Rouleau leads with uncompromising values that set the tone for everything. "Today, an entrepreneur needs a set of values that are about people and the planet. If a company in 5 years is not socially or environmentally responsible, transparent and inclusive, they will be old-fashioned," says Rouleau. "Good entrepreneurs and good businesses will prevail."
It's this unrelenting commitment to sustainability that sets Anie Rouleau and her company apart. Believing wholeheartedly that entrepreneurs and employees have to play a role in sustainable entrepreneurship, Rouleau certified her company as a BCorp, a highly sought-after designation highlighting the social and environmental impact of a business, thus cementing these values into the business' foundation.
Challenges are Opportunities
In an uncertain economic market, businesses have an opportunity to demonstrate their unwavering commitment to their values through sustainable entrepreneurship. With inflation and rising prices, it can be easy to choose the path of least resistance. Not for Rouleau: "When the market is shifting, it doesn't mean you stop; you rebalance. This is who we are, we are involved in our community. Values are tested in tough times and it's not even an option to compromise them. You just do the right thing. We support each other on the market and make it to the other side together."
Well-Deserved Recognition
"If one day I wake up and influence one person, then I did my job," says Rouleau passionately when reflecting on the recognition she is receiving as a Trudeau Medallist. She hopes that her leadership and entrepreneurship will inspire other entrepreneurs and women entrepreneurs specifically to start their own ventures.

"I've made it and it's like Oscar's Night, I can't believe it," she smiles.
Learn more about Anie Rouleau's unrelenting commitment to ecological design in our video called The Unscented Company's Impact: Anie Rouleau's Sustainable Empire.