Giving Tuesday – Enrich The Student Experience at Telfer!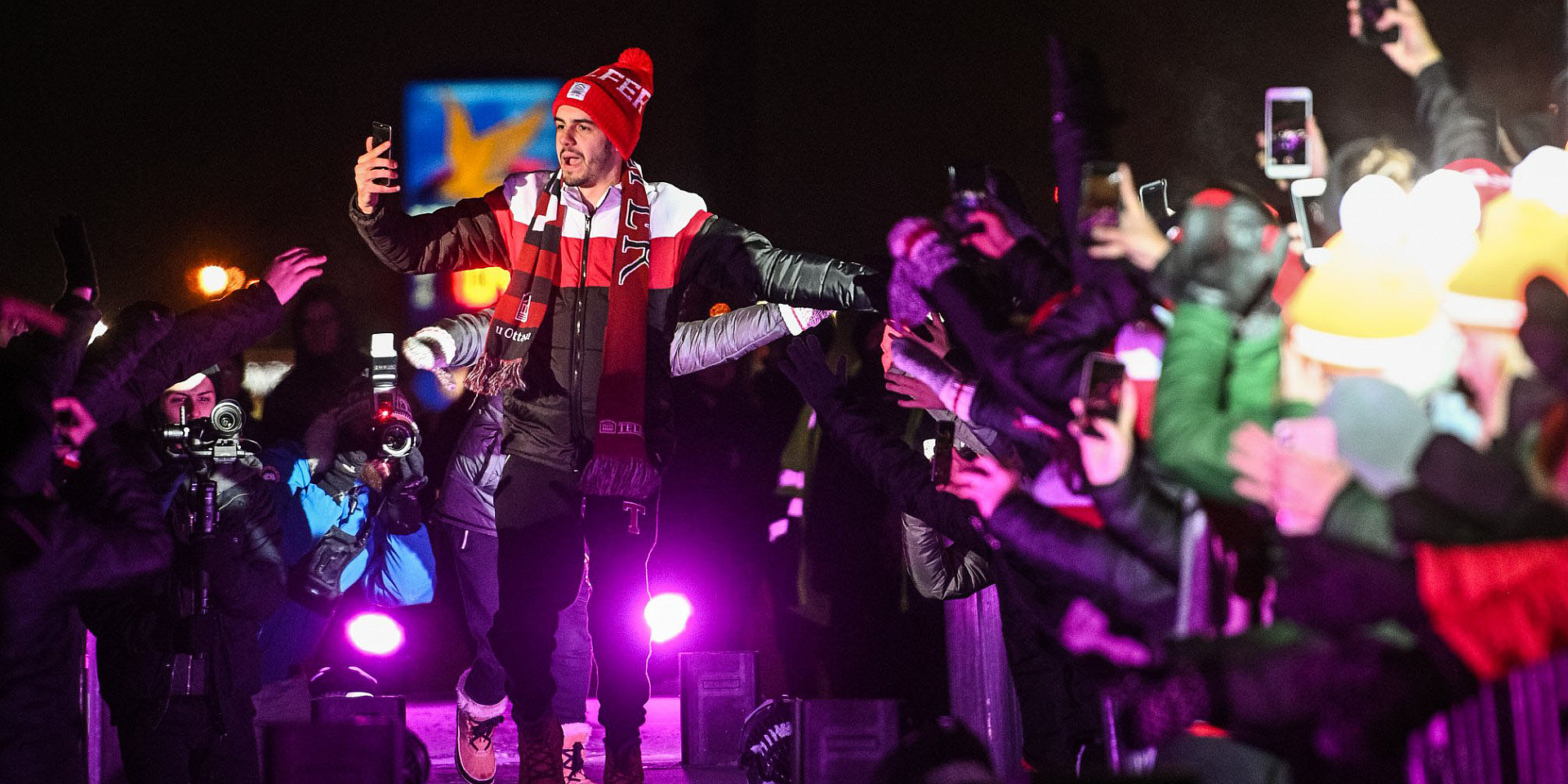 This Giving Tuesday, on November 30th, support the student experience at Telfer and double your impact. As you know, a student's experience is rooted in the memories they make and the crucial skills they acquire at Telfer. Which is why we've asked Charles Doray and Julianne Paradis, our 2022 Jeux du Commerce (JDC) co-coordinators, why they think student competitions are essential to the student experience.
Charles and Julianne are both 4th year BCom students. Proud of their role as co-coordinators, they are helping represent the 85 Telfer students who will be participating in this year's JDC competition. They're asking for support to help as many students participate and attend the in-person competition this January in Quebec.
Can you describe why participating in Jeux du Commerce is so important?
As third year participants in JDC, we can confidently tell you that this competition has greatly shaped and impacted our student experience - every single year. This type of experiential learning helps us understand the realities of the job market, and how to tackle real business problems and network with potential employers. Combining academics, sports and social aspects, this competition gives you opportunities to showcase your creativity, build connections, develop crucial business skills and, of course, have fun!
We want to make this experience accessible for everyone, even with the high associated costs. We are eager to represent Telfer on a national stage and make our School proud!
Would you be able to share a highlight or fond memory while participating in case competitions?
In 2021, even though the competition was virtual, Telfer won 2nd place for the Academic Cup, one of the most prestigious awards at JDC. This was the result of the amazing work from the entire delegation, who persisted despite the difficult environment in the fall of 2020. Last year's team's top results even broke the Telfer record that was set in 2014!
How will this year's Giving Tuesday support help students participate in case competitions?
All the delegates are so happy to be going back to JDC in person again. Although everyone had a great experience virtually last year, its not comparable to an in-person competition.
Competing in-person with new safety protocols creates more synergy within the delegation, while also helping build long lasting friendships, and gives us more opportunities to meet other delegations and network outside of the University of Ottawa. Being able to live our emotions; feeling the excitement, and celebrating success at the gala, surrounded by a thousand students, is just unparalleled!
Support our students and double your impact with a 1:1 Match!
It costs each student $450 to participate in JDC and we've learned through Charles and Julianne that participating in case competitions can significantly impact a student's experience. On November 30th, Ian Telfer himself will personally match the first $50,000 raised, to a maximum of $5,000 per donor.
Let's help get them there. Please support our students this Giving Tuesday!